Bikes
2022 Kawasaki H2 SX Model Confirmed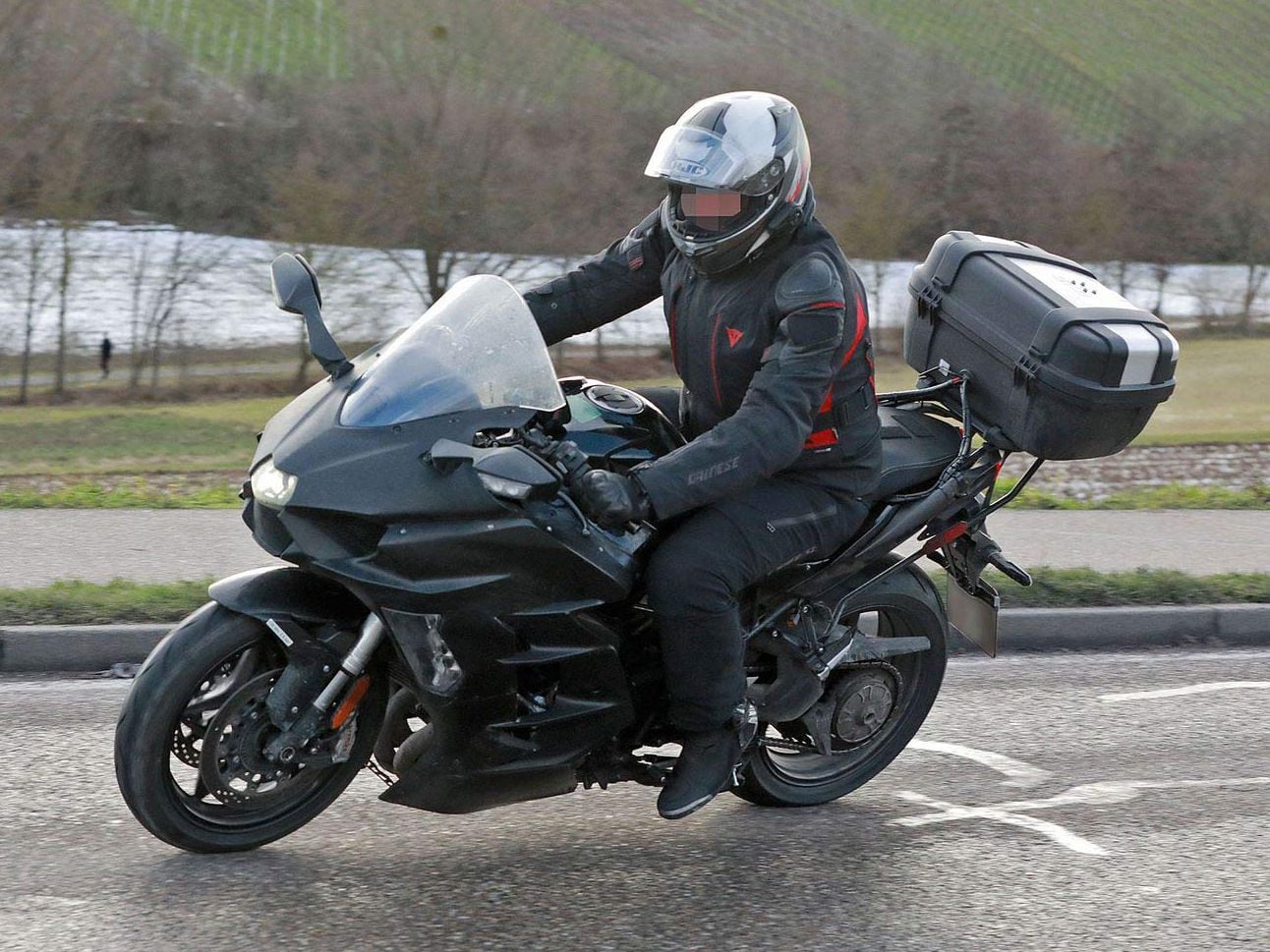 New type approvals show Kawasaki will have an H2 SX model for 2022, with changes partially confirmed in this earlier spy shot. (S. Baldauf/SB-Medien/)
Back in February we saw spy shots of a revised Kawasaki Ninja H2 SX being tested, and now that bike has effectively been confirmed as a 2022 model thanks to revised European type-approval details.
Whenever a manufacturer makes substantial changes to a bike's specifications, impacting its emissions, noise levels, weight, or other dimensions, its type-approval documents have to be updated to reflect the alterations—and it's thanks to an update on Kawasaki's paperwork for the 2022 Ninja H2 SX that we get an insight into the changes that are being made. All the new details align with the alterations seen in the spy pictures earlier this year, which revealed a restyled nose that appeared to incorporate a front-facing radar below a smaller headlight unit. That matches with announcements made by both Bosch and Kawasaki in 2019 that confirmed it was the first Japanese firm to sign up to use the German company's radar technology—which has appeared in production this year as an option on the Ducati Multistrada V4 S and BMW R 1250 RT, and as standard on the KTM 1290 Super Adventure S.
Related: 2022 Kawasaki H2 SX Breaks Cover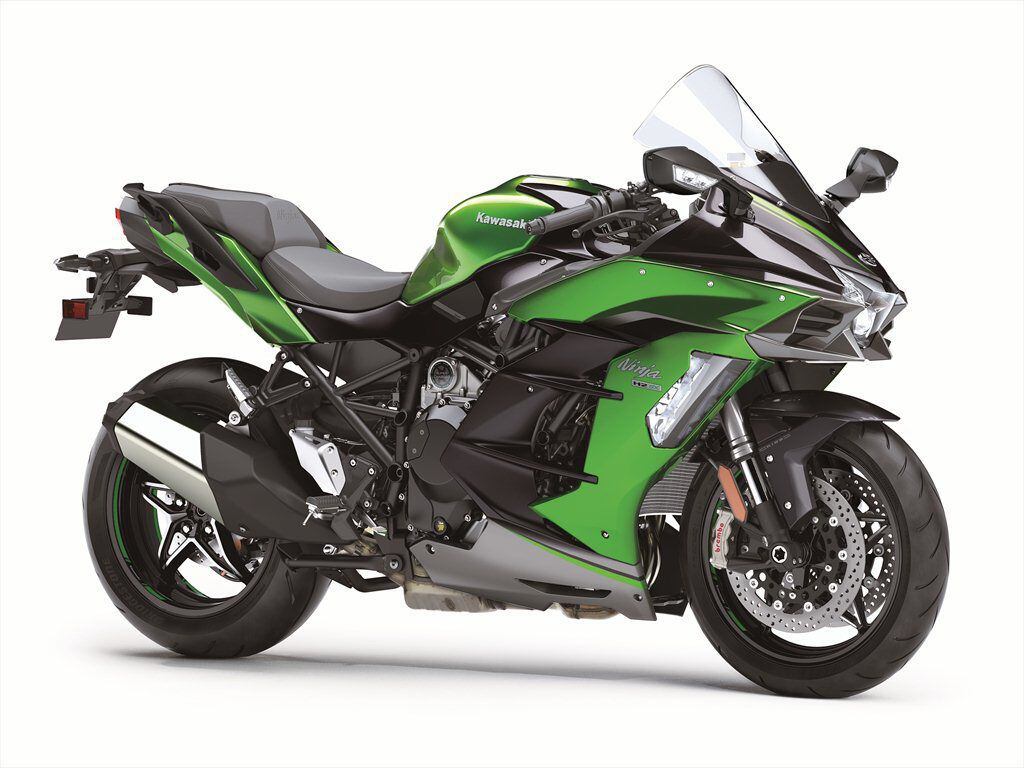 The 2022 H2 SX will be longer, heavier, and wider than the outgoing model, though power looks to be unchanged. (Kawasaki/)
The type approvals show that the 2022 Ninja H2 SX grows in width, length, and weight compared to its predecessor. The wheelbase sticks at 58.3 inches, like the current version, and the engine is the same 998cc supercharged four-cylinder, making an unchanged 197 hp at its peak, suggesting the underpinnings of the bike are carried over from before. The 2022 version is fractionally quieter in ride-by tests at 73 decibels instead of 75 decibels, but with a slightly louder peak volume of 94 decibels, up from 93 decibels before. The spy pictures earlier this year showed a revised exhaust silencer—appearing nearly identical to the unit on the naked Z H2—which would account for that change.
The documents show the 2022 H2 SX is broader across the beam, with width rising 30.5 inches to 31.1 inches. That new silencer might be responsible, though tweaked bars and a revised riding position are more likely culprits for that middle-age spread.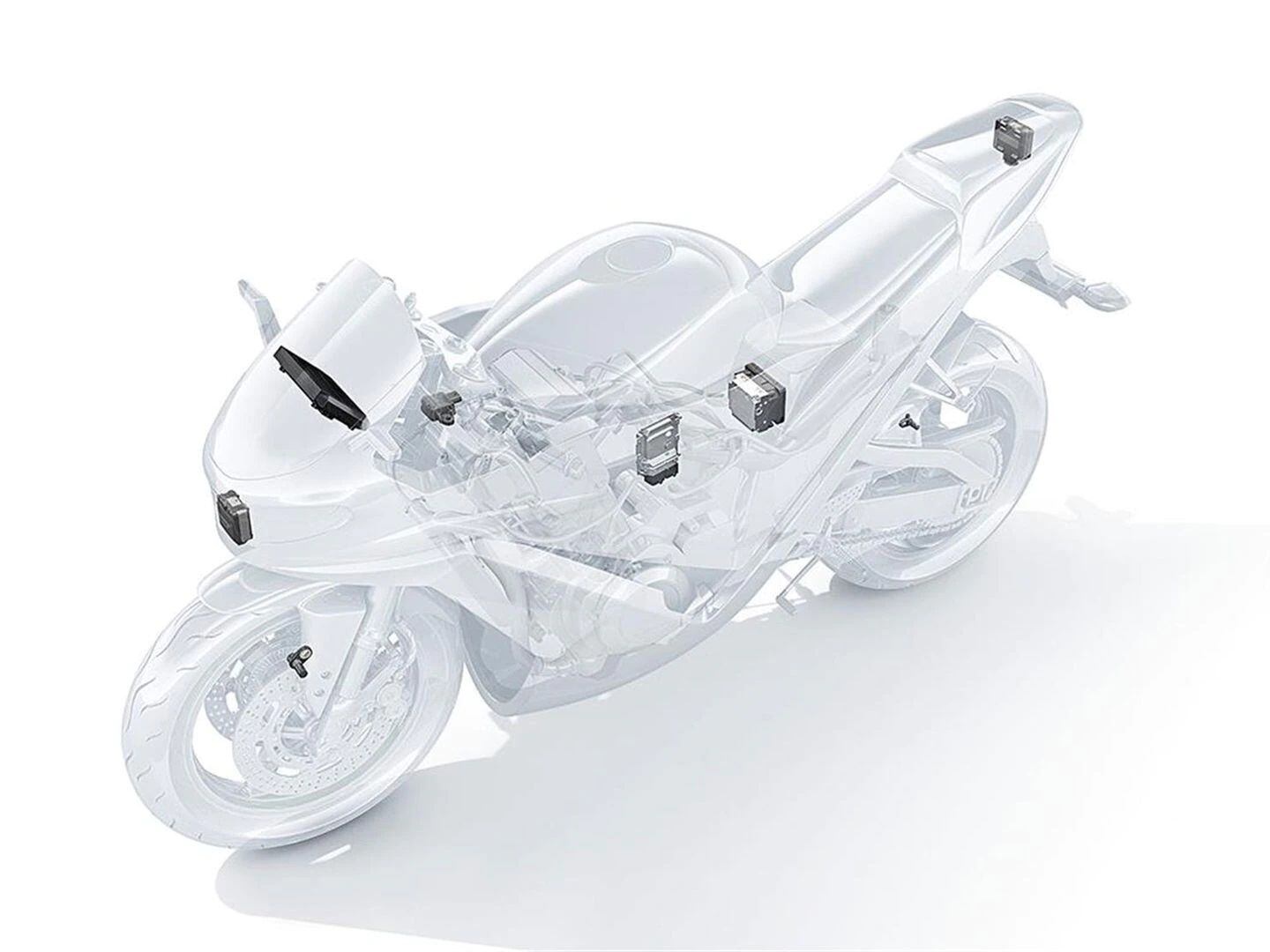 As seen in spy shots, the new model will likely incorporate a Bosch radar system, but it's not clear whether there will be a rear component or additional cameras. (Kawasaki/)
Length increases from 84.1 inches to 85.6 inches, the result of a new license plate bracket that moves the plate and rear turn signals further back, positioning them much lower than before. That change might well indicate a more substantial modification in the form of a rear-facing radar. Although Bosch's off-the-shelf motorcycle radar system includes a rear-facing radar for blind spot monitoring to complement the front sensor for adaptive cruise control and accident mitigation, at the moment only Ducati's Multistrada V4 S offers the rear unit. In its current position, the H2 SX's license plate hanger extends horizontally from the bike's tail and would interrupt a rear radar's monitoring field. The 2022 bike's redesigned hanger dives down from its mounting point, so if there was a sensor mounted near the taillight, it would get a clear view of what's behind.
A new color TFT screen is sure to take up the majority of the new model's instrument panel. (S. Baldauf/SB-Medien/)
In its currently heaviest form, the Ninja H2 SX SE+—which includes cornering lights, a quickshifter, and semi-active, electronically adjustable suspension—the 2021 model comes in at 578 pounds, but the bike gains weight in 2022. Two models have been type-approved, and both are heftier than before; the lighter machine will be 587 pounds, while the top model will be 589 pounds. The implication is that the 2022 bike will probably be available in SE and SE+ forms, but there doesn't appear to be a direct replacement for the old base model, which lacks several of the SE's luxuries but weighs 564 pounds. The new type approvals also confirm that both 2022 versions of the bike have the taller screen of the SE, giving it a height of 49.6 inches, with no direct replacement for the 47.5-inch-tall base model.
In terms of luxury, the spy pictures in February confirmed that the H2 SX is getting a new instrument panel made up of a color TFT display, along with keyless ignition. Most of the bodywork including the seat unit and side panels are expected to be carried over, although the new nose with its redesigned headlight and the added radar sensor below it, along with updated air intakes on either side, combine for a substantially new look.
One unanswered mystery remains in the form of an additional unit that's partly hidden behind the lower section of the 2022 bike's screen. This might simply be a repositioned high-beam headlight, as there's little space remaining for one in the shrunken main lamp unit on the nose, though there's also speculation—backed up by patent applications from Kawasaki—that it might be a camera, as part of an additional safety system.
Kawasaki is expected to reveal the remaining models in the 2022 range on November 23, so we've still got a month to wait before all becomes clear.
For more updates check below links and stay updated with News AKMI.
Life and Style || Lifetime Fitness || Automotive News || Tech News || Giant Bikes || Cool Cars || Food and Drinks

Source