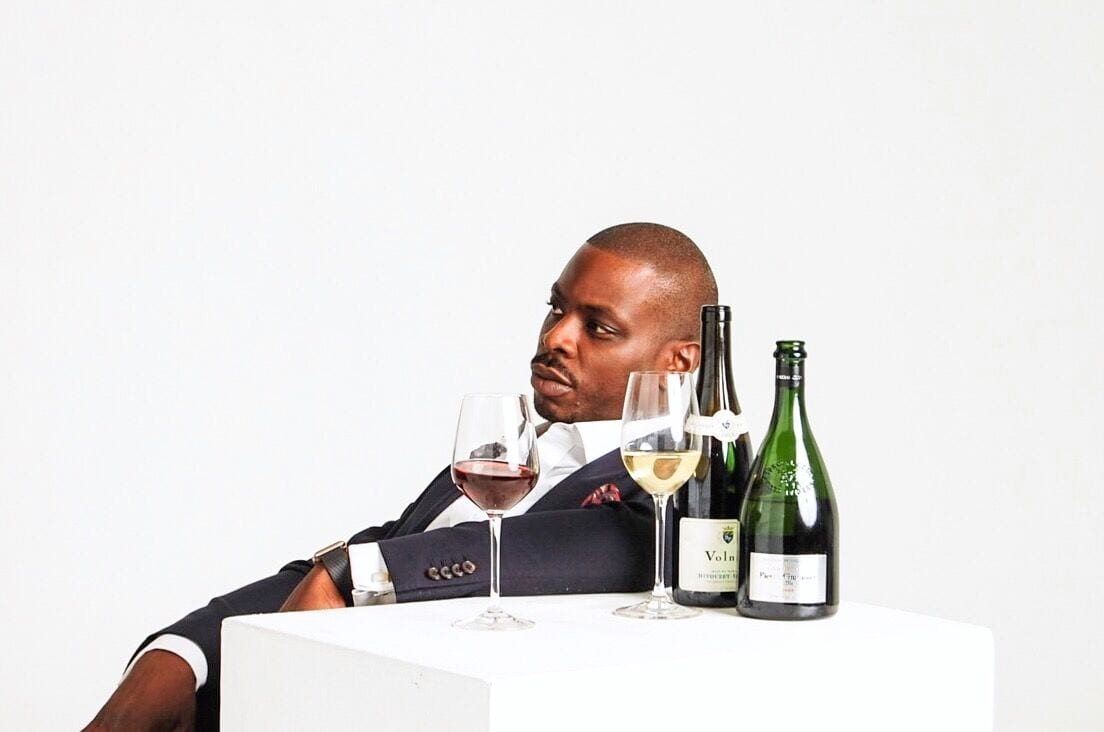 When Jermaine Stone started his path into the wine industry 16 years ago, he never imagined launching a business that would let him bring his love of hip hop along for the ride. Born in the Bronx, Stone was a rap artist leading up to his college years, and to help pay for tuition, he took a temporary job in the warehouse of Zachys Wine Auctions. "I was just a regular guy packing boxes, but working there opened up the wine industry to me because in that world you end up dealing with every part of the industry: collectors, distributors, importers, you name it," Stone says.
Flash-forward to 2016. After nine years of working at Zachys and then Wally's, another prominent wine auction house, Stone opened a consulting firm called Cru Luv. "We are a creative agency with a mission to blend wine and hip hop in the most organic ways," he says. "It started as a way for me to connect the auction world and hip hop world after I left Wally's, and then it grew into this business where we consult with brands like Licataa, a sparkling lambrusco created by Raekwon of Wu Tang Clan. We also do events and host the Wine and Hip Hop podcast."
On the podcast, Stone invites people from the wine and hip hop realms to pick a favorite song or a bottle of wine. He determines a pairing for them to enjoy and discuss together on the air. Over the past year, the show has featured guests like André Mack, Dustin Wilson (known for his appearance in the film SOMM), Derrick Westbrook, and Tahiirah Habibi. "I have a personal connection to pretty much everyone who has come on the show, whether I met them in a professional or casual setting," he says. "With Dustin Wilson, I used to arrange deliveries to his restaurant, so I had that relationship with him. Tragedy Khadafi is a rapper who was on our show very early on—he and I are distant cousins."
I've always had this weird connection with hip hop but I also have strong roots in wine, so this show is my way of brining all of those worlds together and creating a safe space for people to enjoy both.
With every pairing, he considers the guest in attendance and the audience who might be tuning in. "All art is subjective, and wine is art, so I also think about painting a picture. Hip hop is so visual! Songs paint pictures, and wine can bring you somewhere too, so I think about what setting I would like to enjoy this wine within and the hip hop we choose has to create the setting for that wine. That's the most important part of pairing," he says. "For example, I did a pairing for a news network recently. I paired a Sauvignon Blanc, a light and airy wine, with a song called Stoned on Ocean because I thought it was a great beach wine and the song felt like an end of summer beach vibe. That wine was perfect for that."
In addition to the podcast, Stone also creates custom playlists for various purposes. Some are for specific events, and others, like the Covid Tape, are an assembly of tracks he and friends have been jamming during this year's quarantine protocols. He also launched a show on YouTube called Wine Barz, where he debates favorite rap lyrics featuring wine references with co-hosts Capital T, Jerome Fenton, and Vino Martinez. Here, he shared the most recent playlist with us, featuring songs from all four of the first episodes.

For more updates check below links and stay updated with News AKMI.
Life and Style || Lifetime Fitness || Automotive News || Tech News || Giant Bikes || Cool Cars || Food and Drinks

Source