Food & Drinks
Award-winning low-and-no drinks for Dry January – The Spirits Business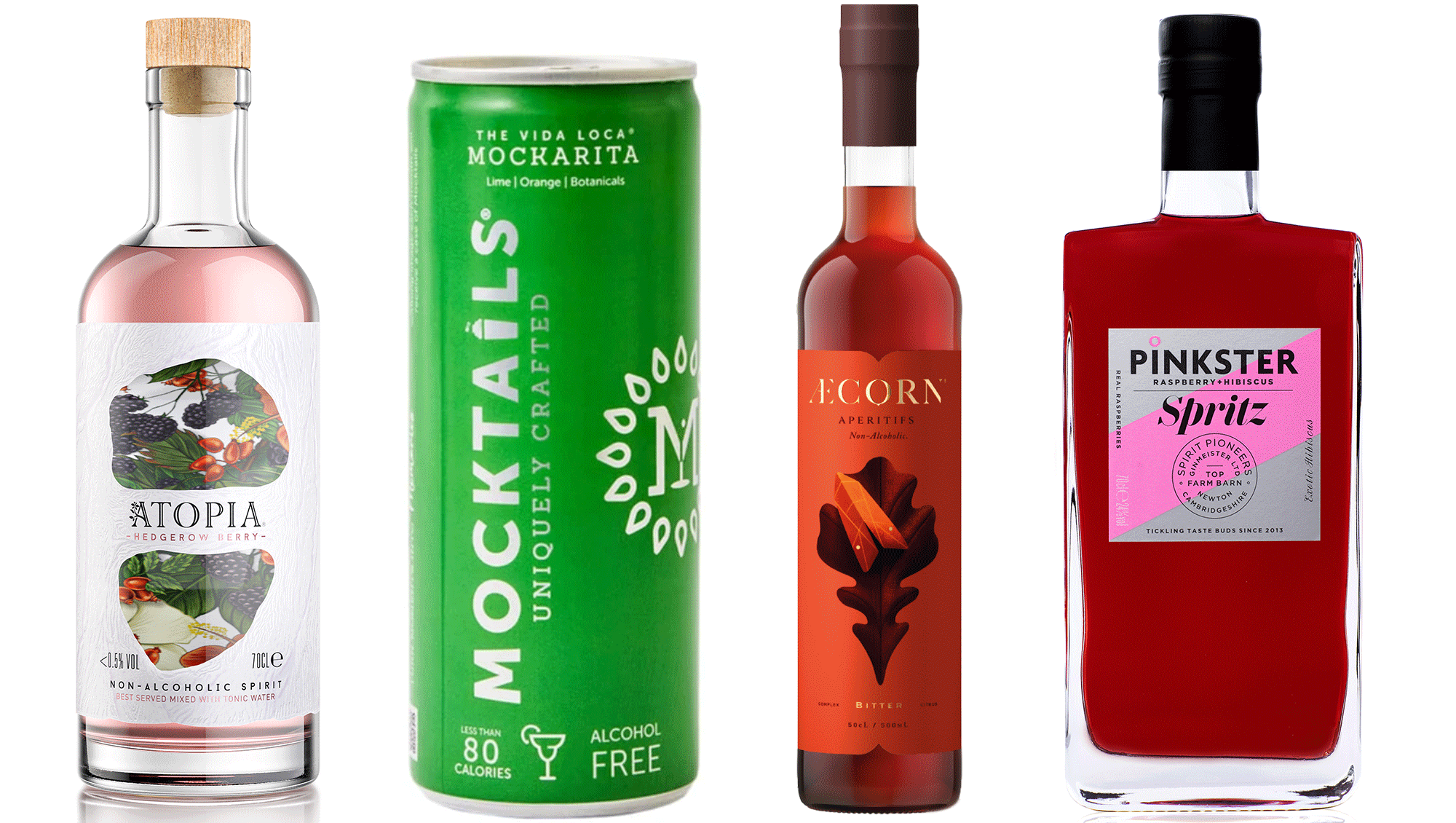 Whether you're embracing Dry January by giving up alcohol entirely or you're just cutting back on booze, these 10 excellent drinks ensure you never have to compromise on flavour.
Over the past few years, the no- and low-alcohol segment has exploded in value – and with this growth, a variety of new products have hit the market, promising to deliver the taste of a great spirit or cocktail with none of the booze.
While many of these 'spirits' have managed to win over cocktail enthusiasts and teetotallers alike, the quality of the products on the market isn't always consistent. Thus, we set out to discover which brands live up to expectations in The Low & No Masters, our second annual blind-tasting competition for the category.
We gathered a panel of experts to assess a multitude of products. Our judges were Marie Cheong Thong, wine and spirits judge and Wine and Spirit Education Trust (WSET) educator; Nicola Thomson, director of Practical Matters; Melita Kiely, editor of The Spirits Business and chair of the tasting; Matt Chambers, co‐founder of the Whisky for Everyone blog and the North London Whisky Club; Evan Prousaefs, bar manager and assistant general manager of Los Mochis restaurant in London's Notting Hill; Sara Jane Davis, freelance spirits writer and founder of Negroni Club UK; Sarah Miller, founder of the Gin A Ding Ding blog; Dimple Athavia, founder of All Things Drinks; and Bernadette Pamplin, freelance spirits writer and founder of the Under the Ginfluence blog.
Which low-and-no drinks impressed our judges most? Read on for 10 Master-medal-winning products, perfect for Dry January and beyond.
---

Price: £23.50 (US$32)
If you love Italian bitters like Aperol and Campari but you're in the mood for a booze-free option, this standout bottling from the masterminds at Lyre's is for you. It won the highest accolade in our competition – the Taste Master award – so you know it's worth snapping up.
Our judges praised the liquid's "balance of bitterness and sweetness", noting a flavour profile with "lots of red fruits, cranberries and a good hit of fresh orange peel". Serve it with soda water for an alcohol-free Spritz, or top it with sparkling wine for a low-ABV drink.
Thanks to the success of products like its Italian Spritz, Lyre's has grown rapidly since its launch, and recently revealed that it is on track for a US$1 billion valuation.
---

Price: £17.95 (US$24)
At 100ml, the bottle for The Cotswolds Distillery's Gin Essence may be small, but the liquid inside is mighty. To craft it, the team take their flagship Dry Gin recipe and multiply its botanical measures by a power of 10, making it so intense and aromatic that you need only 5ml to craft an excellent low-ABV gin and tonic.
Our panel said the liquid was "aromatic" with "good texture", and created a "delightful, uplifted and refreshing" G&T. 
---

Price: £28 (US$38)
This lower-alcohol bottling from gin maker Pinkster was developed to form the base of a light, bright Spritz. It clocks in at 28% ABV, and 25ml mixed with soda has just 4.8% ABV. 
But this gorgeously coloured liquid also packs some major flavour. It's made with raspberries grown locally to Pinkster's base outside of Cambridge, as well as hibiscus flowers, and our judges hailed it as "tart and fruity". The producer recommends serving Raspberry & Hibiscus Spritz paired with Fever-Tree's Mexican Lime Soda.
---

Price: 109 SEK per 6 x 5oml (US$12)
Last November, Swedish spirits producer OP Anderson created alcohol-free versions of its schnapps range – including its Petronella bottling, said to boast flavours of spiced apple. Our experts enjoyed the "lovely soft and delicate notes of tea and some peppermint, camomile, jasmine" in the expression, calling it "very elegant". Plus, it comes in a mixed six pack of cute 50ml bottles, featuring OP Anderson's other two non-alcoholic 'schnapps' varieties – Original and Klar – so you can try a variety of no-ABV options.
---

Price: £23 (US$31)
Non-alcoholic 'spirit' brand Atopia plans to roll out new flavours in March, including its excellent Hedgerow Berries expression, which earned top marks in our tasting. The liquid comes with serious flavour credentials –  it was developed by William Grant & Sons master distiller Lesley Gracie, the creator of Hendrick's Gin – and it lives up to expectations. On the nose, our panel found it to have "lovely tart berries", and the palate delivered "lots of peppery spice". Keep an eye out for this one on shelves soon.
---

Price: £26.99 per 12 x 200ml cans (US$37)
If finding a great ready-to-drink (RTD) cocktail is a challenge, then discovering a delicious non-alcoholic RTD cocktail can seem like nothing short of a monumental task. But Mocktail Beverages has managed to craft a canned serve that delivers excellent flavour and zero alcohol in the form of The Vida Loca Margarita. Our judges noted its "lime, citrusy tang that resembles the classic", calling it a "great alcohol-free Margarita". Crack one open and pour it into a chilled glass with a salted rim for the full experience.
---

Price: £23.50 (US$32)
Looking to perfect your no-ABV Espresso Martini recipe? Lyre's zero-alcohol coffee 'liqueur' might just be the ingredient you're missing. It impressed our judges with its "lovely coffee nose" and flavours of "chocolate and vanilla", and its texture is super satisfying. When you're not in the mood for an Espresso Martini, simply serve it over ice as an after-dinner drink. 
---

Price: £24.90 (US$34)
Belgian brand Opius is on a mission to 'capture the experience and sensation' of spirits without alcohol. Its Albedo expression aims to achieve this goal using anise and a variety of herbs and spices, and our judges found it to be successful thanks to its notes of "fennel and sweetness" on the palate, plus its "lovely bitterness and notes of spices, such as cumin and cloves".
The Opius team has created a variety of zero-ABV cocktails using its range, which also includes the dark 'spirit' Nigredo and citrusy Amarum. Take Albedo for a test drive in the Ibiza Soul, which marries the expression with ginger ale, orange or lime and rosemary, for a zesty and refreshing serve.
---

Price: £19.99 (US$27)
Non-alcoholic frontrunner Seedlip shook up the zero-ABV market when it unveiled its Aecorn range of apéritifs in 2018, and the liquids are still among the best in the category. Aecorn Bitter is made with grapefruit, quassia wood, Italian orange, bay leaf, sancho pepper, English oak and acorn, achieving an "incredible depth of flavour", according to our judges. They also noted its "fruity" nose and "herbal and woody" palate, plus some gooseberry notes. Try it in a Spritz with soda water and an orange slice. 
---

Price: £2.49 per 250ml (US$3)
For a full-on aperitivo experience with big flavour, minimal effort and zero alcohol, try Spritzish. This premixed serve contains quassia, cinnamon and gentian root, resulting in a "complex palate with bitter notes", as described by our judges. You can pour it over ice and garnish with an orange slice, but we think these ones are just as good sipped straight from the can, preferably while enjoying a sunny picnic. Our panel's final verdict? "Refreshingly good."

For more updates check below links and stay updated with News AKMI.
Life and Style || Lifetime Fitness || Automotive News || Tech News || Giant Bikes || Cool Cars || Food and Drinks

Source