Food & Drinks
Can Irish whiskey overcome trade barriers? – The Spirits Business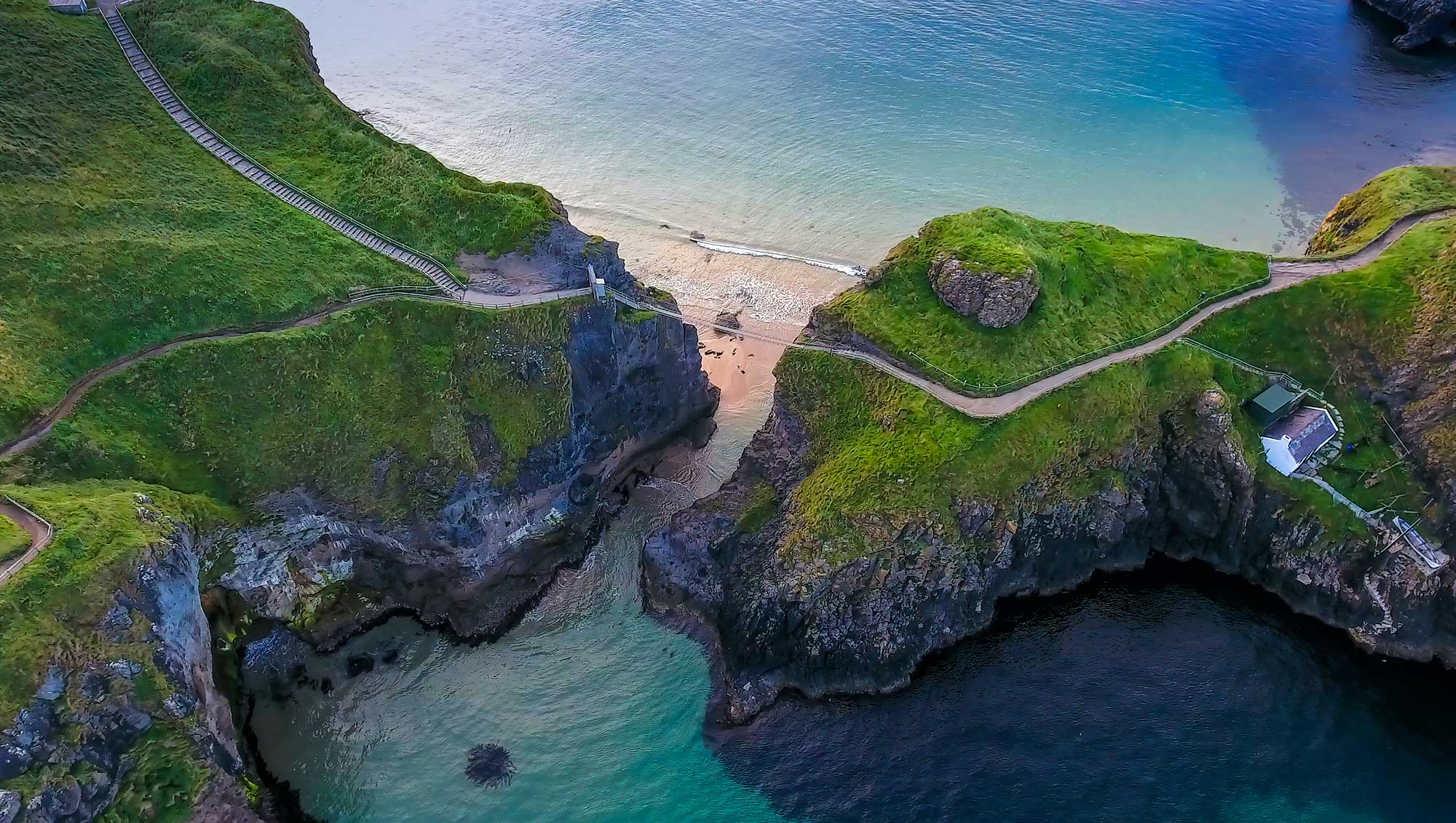 The idea of all-Irish whiskey is under threat thanks to the fallout of Brexit. But producers are bullish about the future, with their sights set on new markets and persistent lobbying tactics.
*This feature was originally published in the October 2021 issue of The Spirits Business magazine. 
William Lavelle, head of the Irish Whiskey Association (IWA), is adamant his industry has "always operated on an all‐Ireland basis". He says: "If you go back to the bad days of the 1980s when there were only two distilleries left on the island, one in the north and one in the south, both had whiskeys moving across the border to be blended." The pair in question being Bushmills malt distillery in County Antrim and Midleton in County Cork, both owned by Irish Distillers, which became part of French firm Pernod Ricard in 1988.
That free flow of whiskey to be blended, matured and bottled as though Northern Ireland's 499km land border were a figment of former first minister Arlene Foster's imagination, continues to this day. The IWA estimates just over 10% of Irish whiskey, or nearly 1.2 million cases, was a co‐production between north and south in 2020. Lavelle says: "We still operate on a highly integrated, all‐Ireland basis, with cross‐border supply chains."
But since Brexit this 'all‐Ireland' definition may be at risk, as Brussels and Westminster in London seek to negotiate their own trade deals with nations like Thailand, South Africa and India. It all comes down to Irish whiskey's 'EU originating status', whose rules were drawn up in the 1970s and have featured in every trade agreement since, according to Lavelle.
He says: "There was never an issue until Brexit because we were part of the EU and were in the same customs territory north and south. When we exported around the world it was always defined as 'coming from the EU'. These rules of origin more or less say that all the spirit has to be produced in the EU in order to qualify as being 'EU originating'." He credits the UK government for being "very pragmatic" on the issue, but unfortunately, says the EU is yet to reciprocate.
Put to the test
In truth, the industry's self‐proclaimed 'all‐Ireland' identity was put to the test before the UK officially left the EU in January last year. On 18 October 2019, the US imposed 25% tariffs on single malts from Scotland and Northern Ireland, alongside other products from France, Germany and Spain. The Donald Trump administration wanted to put pressure on the four EU countries behind Airbus in its long‐running dispute with Boeing in the US. As a result, Bushmills was hit as hard as The Glenlivet and The Macallan, while Teeling's single malt from Dublin went unscathed.
For Lavelle, the episode was an "anomaly", and he insists only a tiny volume of Irish whiskey was caught up in the dispute, to which John Quinn, Tullamore Dew's global brand ambassador, adds: "We lobbied to get rid of any tariffs on Northern Irish whiskeys for the very reason we see them as part of our all‐Ireland family." He believes most drinkers feel the same way, even about the country's iconic pot still Irish whiskeys.
"I would be surprised to think there were consumers going around the streets of San Francisco who love pot still whiskey and are conscious that it comes from south of the border," he says.
All Irish whiskey enjoys the same protected GI (geographical indication) status, which was an early victory for the IWA during the Brexit negotiations, but the question is whether customs officials will see it the same way. A topical example is Australia, which has agreed in principle to drop its 5% tariffs on whisky coming from the UK, while negotiating a similar deal with the EU. Lavelle is keen to ensure no Irish whiskey falls through the gap and misses out on zero tariffs because it is being made on both sides of the border. "Five percent is small, but we're looking to set a precedent here," he says.
Beyond lies the much bigger prize of India, where all imported spirits are hit with a hefty 150% levy. It will be interesting to see if a smaller and possibly more nimble UK is able to negotiate a cut in those tariffs quicker than the EU, and, if so, whether southern Irish whiskey would have to wait for a European deal. "We haven't got there yet, but that is one plausible outcome," says Lavelle. "We would like to avoid all divergence, but realistically that's probably unlikely."
Stephen Teeling, sales and marketing director at Teeling Whiskey Company, says: "Any barriers to trade are not good for Ireland because we're a small rock in the Atlantic – we're a trading nation. But I haven't seen the doom and gloom that was forecast pre‐Brexit actually transpire in terms of Northern Irish whiskey being dealt with differently from the south. Indeed, there's so much activity in the north, with new entrants and new distilleries, I don't think what they thought would happen has transpired."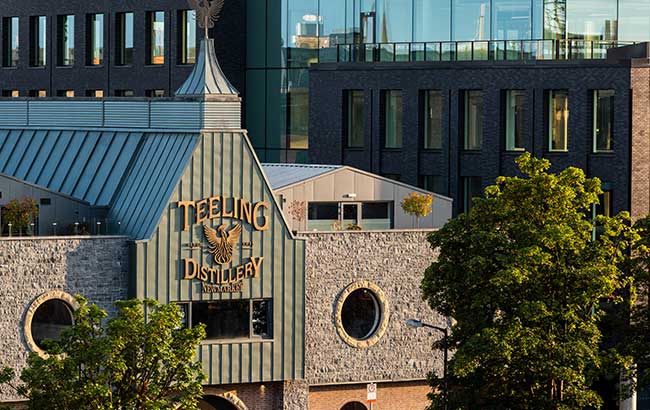 He continues: "Logistically, I think there was a huge unknown for the first three months of the year in how to get things processed. Everyone was struggling with the supply chain, and Brexit didn't help."
At nearby Powerscourt Distillery, south of Dublin, a planned Father's Day bottling in June never happened. "Our packaging was delayed eight weeks, and we had to launch that particular product in August," says head of marketing Caroline Gardiner. "We get our glass from the UK, and the lead times have significantly increased. So you definitely have to be on top of logistics, but I suppose it will settle down over the next six months."
Rather than Brexit, she blames the pandemic for disrupting last year's planned roll‐out of the Powerscourt range, which stretches from an eight‐year‐old blend to an 18‐year‐old single malt. It is yet to launch in the US and travel retail, but markets such as Poland and Germany have already picked up strongly.
Meanwhile at Walsh Whiskey, there are no reports of a Brexit‐related drag in business. Instead, managing director and co‐founder Bernard Walsh insists demand is ramping back up to pre‐Covid‐19 levels, and is now even higher in the US.
In 2019 Irish whiskey exports hit 11.93m cases, according to the IWA, with more than 40% going to the US. "It is the largest market, so naturally how it fares is of great importance," says Walsh. "However, that importance is being diluted slightly with every passing year, as other markets for Irish whiskey begin to mature and open up."
Tullamore's Quinn believes the sheer critical mass of US imports will remain crucial, but says: "We're starting to look for new consumers in places like India and Asia, though it may not come to full fruition in five or even 10 years. As I often describe it, we're in the slow‐moving consumer goods business and people don't change their tastes overnight."
That said, he reckons: "One area where the industry has great opportunities and hasn't really tapped into them yet is Latin America. If we look at Mexico, Colombia and Brazil – these are very established whisky markets."
Teeling is equally optimistic about the region, and has just broken into Argentina, Ecuador and Colombia. He says: "In the past 12 to 18 months we've launched in a lot of new markets that have responded incredibly well to Irish whiskey, and caught us a little bit off guard. We launched in Nigeria in March 2020 and it's been a hugely buoyant market for us."
Diverse decade
If the past 10 years for Irish whiskey have been about North America, Europe and the dominance of Jameson, the next decade promises to be a lot more diverse.
"Sometimes going to a market where the market leader is incredibly strong, it can be hard to gain consideration unless you're willing to spend a huge amount of money," says Teeling. "The pandemic got us to believe more in opportunities outside the US."
Buoyed up by the demand in countries like Nigeria, he is hoping to pioneer new markets – especially with his range of single malts, where consumers already appreciate the category thanks to Scotch. By contrast, "the idea of single pot still whiskey just requires a huge amount of education in markets like China", he says.
As Irish whiskey casts its net wider, the need for well‐conceived trade deals becomes all the more vital. "The next decade is going to see an increasing volume of sales in emerging markets, and there is massive scope for divergence in how whiskeys are treated," says Lavelle. "Our mission at the IWA is to minimise and avoid any potential divergence or disruption from Brexit. We do not want our exports treated differently."
That historic UK referendum five years ago has certainly kept him and his colleagues busy. He says: "It's not an easy job. We've had to double our work load as we now have to have parallel discussions with Brussels and London. But our members are investing in the association and our budget is now three to five times what it was four years ago."
As the IWA ramps up its lobbying of politicians and bureaucrats, Lavelle concludes on an optimistic note: "Irish whiskey is the oldest whisky industry in the world. We've had a chequered history, but we've proven our resilience, and we'll get through this."

For more updates check below links and stay updated with News AKMI.
Life and Style || Lifetime Fitness || Automotive News || Tech News || Giant Bikes || Cool Cars || Food and Drinks

Source