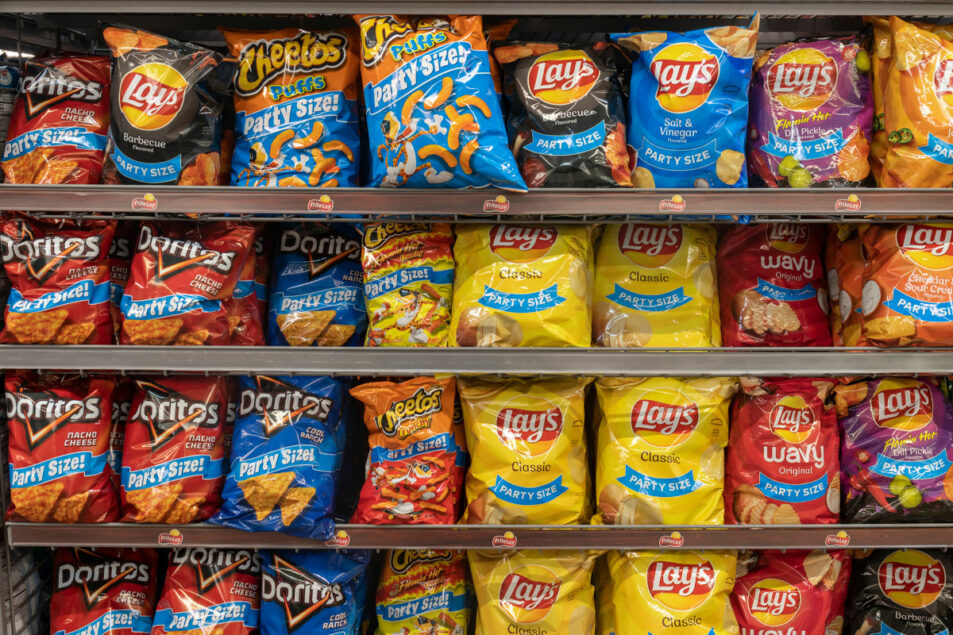 PLANO, TEXAS — When it comes to new product innovation, few companies, if any, can match what Frito-Lay North America, a division of a part of PepsiCo, Purchase, NY, does on an annual basis.
During the past year, the Plano, Texas-based snack producer has rolled out a flurry of new snack varieties and limited-time offers to create excitement and generate activity in the snack aisle.
What is driving innovation at Frito-Lay? Jared Johnson, vice president of innovation within Frito-Lay North America's marketing function, explains how the company is engaging consumers and responding to emerging trends in this interview for SNAC World magazine, a publication produced by Sosland Publishing in conjunction with SNAC International. The publication mails in March and will be available at SNAXPO., which runs from March 19-21 in Orlando, Fla.
What trends have surprised you over the past 12 months?
With much of the attention in food on sustainability, transparency and health and wellness, the significance of the trend around nostalgia and comfort has surprised me as consumers yearn for a simpler time given the vast uncertainty of the last few years. Consumers are seeking out brands and products that are familiar and comforting. This is not to suggest sustainability, transparency or health and wellness are not key trends in snacking, they are. We are seeing a focus both on the past and future play out simultaneously.
What trends will be guiding Frito-Lay's innovation for 2023? 
The trends that have guided our 2023 innovation pipeline are drawn from our understanding of consumer behavior, specifically as we move past the pandemic. Some behaviors are new, like how our homes serve more as a hub to how we work, live and play. Our 2023 Snack Index backs up the role the home plays in consumers' snacking habits: we found most Americans enjoy snacks at home with family (62%) or when taking time for themselves (62%). Other behaviors, like an increasingly on-the-go lifestyle or the blurring of lines between snacks and meals, were put on halt during the pandemic and are now rebounding.
How is Frito-Lay pursuing innovation with new flavors and textures?
Flavor and texture are central to how Americans snack. For example, our 2023 Snack Index shows nearly 1 in 4 Americans' preference for salty snacks and almost half of consumers prefer their snacks in a puff style. We are also seeing that more than 70% of consumers say they're more excited to try new flavors or variations of their favorite snacks in 2023 than in previous years. We spend a lot of time understanding not only how flavors and textures are evolving across food and beverage, but more importantly what they deliver to the consumer both physically and emotionally and how they impact consumers' snacking behaviors. We are very mindful of innovating snacks that deliver on our brand promises while delighting consumers across all their snacking occasions.
Where does Frito-Lay see the snack industry expanding in 2023 and beyond? 
To answer this question, you need to first understand how Americans' lives are evolving, their relationship with food and beverage and the role that snacks play. Simply put, great taste, joy and treating oneself will continue to be essential components of snacking. But we also see that Americans are snacking more than ever before as they shift from three meals a day to mini meals that fit their busy lifestyles. With this shift comes increased expectations around functional benefits from snacks. Consumers also increasingly look for brands to reflect their values, which puts more emphasis on our snack brands to not just deliver a great snack experience, but to deliver purpose and be mindful of the impact they make on our planet.
What is fueling Frito-Lay's growth in the snacking arena?
Our growth comes from a number of factors. First, consumers' evolving lifestyles have led to an increase in overall snacking. Second, the desire to get together more often in real life post-pandemic has led to an increase in social snacking. Last, a desire for brands that meet consumer needs across fun, comfort and better choices. We have such a wide variety of snacks and amazing brands that deliver on needs across the snacking spectrum.  
How is Frito-Lay being innovative in its communication with consumers to drive brand awareness?
Being innovative in how we interact with consumers is critical as we look to break through the clutter of today's online environment. We've seen great success using social platforms as an opportunity to have an ongoing conversation with consumers, where their comments and DMs help us truly understand the pulse of how they are feeling. We've found strong engagement in adding value to our consumers lives, with a good example being our recipe inspiration posts for brands like Tostitos and Doritos.
For more updates check below links and stay updated with News AKMI.
Life and Style || Lifetime Fitness || Automotive News || Tech News || Giant Bikes || Cool Cars || Food and Drinks

Source