Food & Drinks
Unilever names feel-good foods, upcycled ingredients key trends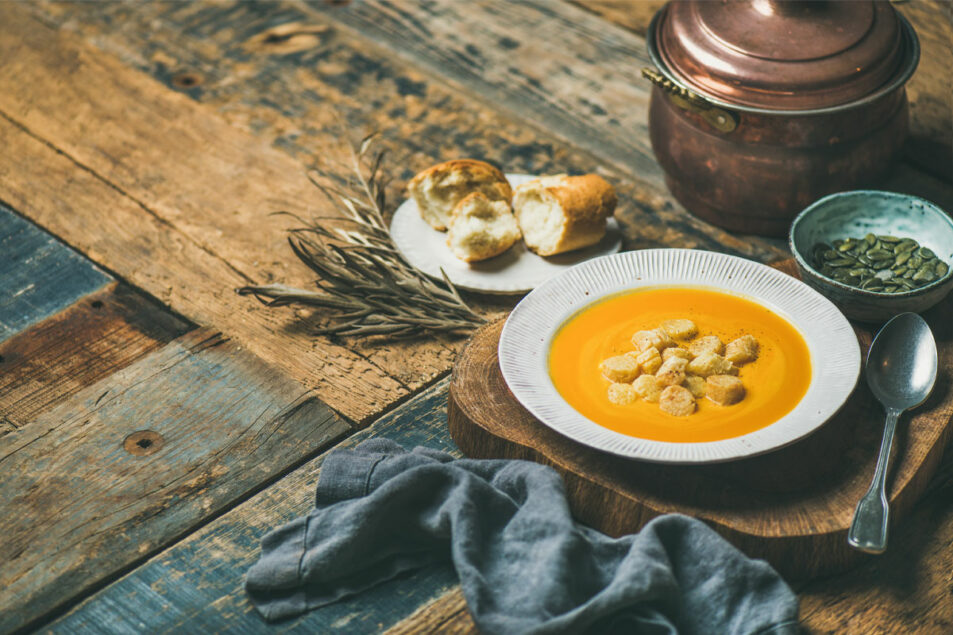 LONDON — Unilever Food Solutions (UFS) expects unusual flavor combinations, feel-good foods and upcycled ingredients will be some of the major trends influencing menus this year.
The predictions are part of the company's 2023 Future Menu Trends report, which compiles the insights of more than 1,600 chefs and an analysis of over 77,000 search keywords to predict key industry trends.
As one of its first trends, Unilever expects to see an increase in contrasting flavors, textures and cooking techniques that create multisensory experiences to entice consumers seeking novel dishes. Possible pairings may range from the combination of sweet and spicy flavors to crunchy and chewy textures or even mixing hot and cold elements in a single dish.
Unique flavors, ingredients and techniques may also add an appealing twist to staple comfort foods, another of USF's trends for 2023. Foodservice operators should engage this trend to capitalize on the growing demand, particularly in younger consumers, for innovative versions of classic dishes.
Similar predictions come from reports by Technomic and the National Restaurant Association, citing examples such as chicken sandwiches with flavor fusions or globally inspired salads.
"Diners love to rediscover those dishes they know well in a new guise that keeps faith with the past but with the reinterpretation of possible ingredient combinations, cooking methods and, above all, presentation," said Giuseppe Buscicchio, executive lead country chef for UFS, Italy.
Some ingredient alternatives for these new variations may come from UFS' foraged ingredients trend. Edible flowers, elder berries, mushrooms and seaweed are some examples of ingredients that can satisfy consumers' desire for authentic and local flavors. Foraged ingredients also offer simple, sustainable alternatives that reduce food miles.
The report's next trend sees vegetables moving from side dishes to the center of the plate. By making vegetables an interesting main course, operators create an opportunity to save money during a time when 92% of restaurant owners say costs are a significant issue. The meals also represent nutritious options that may attract the rising number of health-conscious consumers.
"Guests are increasingly concerned about their diet and want to eat much more consciously," said René-Noel Schiemer, culinary adviser for UFS, Germany. "Cooking more with vegetables doesn't just add more nutrients to the dish but also expands your menu options. Therefore, you have the chance to bring a new clientele into your location."
UFS also expects to see a rise in feel-good foods that combine healthy techniques and ingredients with appealing textures, tastes and colors. Popular techniques might include steaming and other low-heat cooking methods that help limit calories while preserving nutrients and flavor. Functional ingredients, such as turmeric and pickled radishes, also are included in this trend, adding the potential for dishes to boost consumers' moods or improve their gut and skin health, for example.
The demand for feel-good products is evident across the food and beverage industry. Recent data shows consumers have become increasingly focused on the role food plays in their health and well-being, and almost 75% of consumers report believing food can be the "best medicine." Despite inflationary prices, consumers of all income levels also rank health above affordability as the most important factor for new products, further signifying this trend.
Reducing food waste is another trend in 2023. UFS recommends using previously discarded byproducts, such as peels or skins, to help operators maximize nutrition while also reducing costs. Techniques such as pickling, curing and fermentation also may increase the lifespan of ingredients and add complex flavors.
"The byproducts, they're no longer called byproducts, they're called new products," said Alex Hall, UFS executive chef for the United Kingdom and Ireland. "The waste that comes off it is a new product we can use in our kitchens. We want to reuse, recycle and inspire with food."
Upcycling ingredients has become a noted trend across the industry, with groups like the Specialty Food Association, Whole Foods Market and the International Food Information Council expecting a similar increase in use. The sustainable practice can especially increase interest from Gen Z consumers, among which more than 65% say sustainability has an impact on their food and beverage choices.
Sustainability also features in the report's trend on alternative proteins, predicting an increase in foods made with plant proteins, such as legumes, beans, pulses and tofu, and plant-based proteins. The trend has been particularly strong in the venture capital sector, seeing more than$1.05 billion investedinto alternative protein producers in the first half of 2022 alone. 
For more updates check below links and stay updated with News AKMI.
Life and Style || Lifetime Fitness || Automotive News || Tech News || Giant Bikes || Cool Cars || Food and Drinks

Source