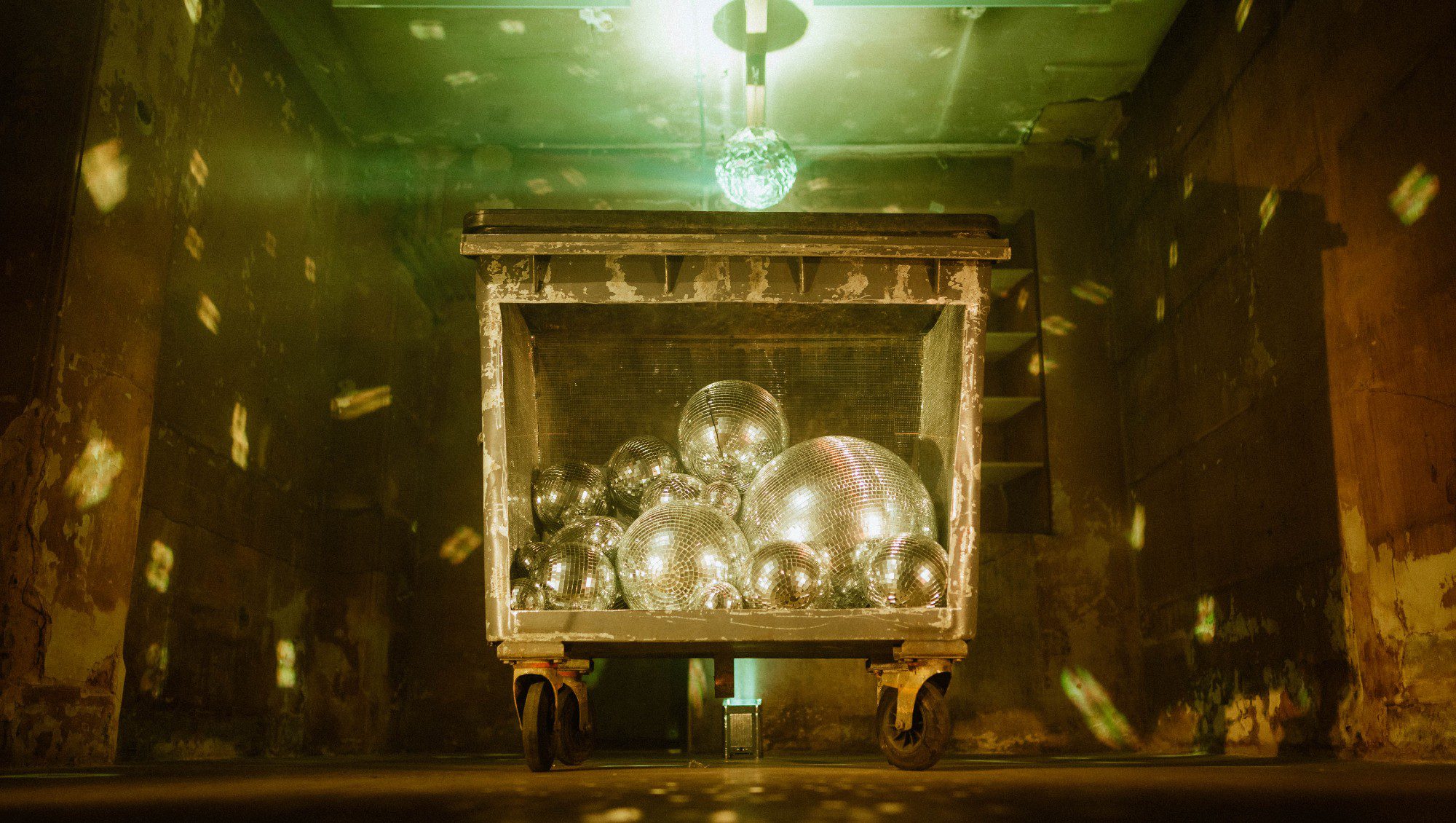 It's got a reputation for being one of the busiest months in the drinks industry calendar, and this year October is taking that reputation very seriously indeed.
Looking for a Cocktail Week to attend? How about four Cocktail Weeks? That's right, this month isn't messing about when it comes to on-trade celebrations, and the same can be said for the off-trade, with spirits conferences happening across Europe throughout the month.
The biggest event in the global rum calendar returns this month, with opportunities to get your hands on rare and elusive tots, while those travelling through Munich this month can get a taste of Oktoberfest before they fly.
Keep reading to find out what else this month has in store in the world of spirits.
---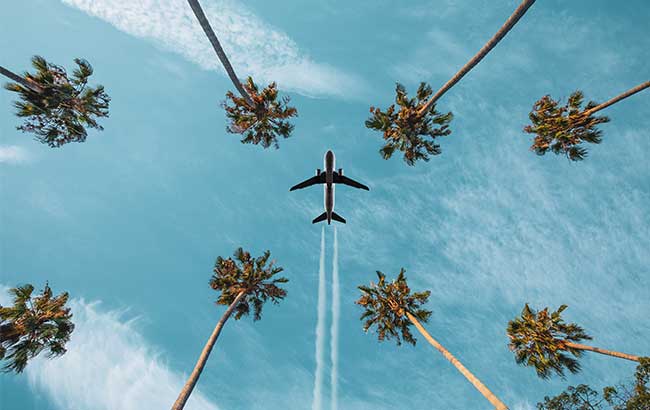 What: TFWA conference returns for 2022
When: 2-6 October
Where: Cannes, France
The South of France is about to be bustling with visitors from around the globe attending the annual the Tax Free World Association (TFWA) World Exhibition and Conference in Cannes.
The five-day event is a staple in the global travel retail (GTR) calendar – and this year's show organisers promise to present a stellar line-up, with talks and seminars from renounced speakers in the industry, as well as a vast assortment of stands showcasing the finest spirits in the GTR sphere.
Our highlights and must-visit stands of the conference can be explored here.
---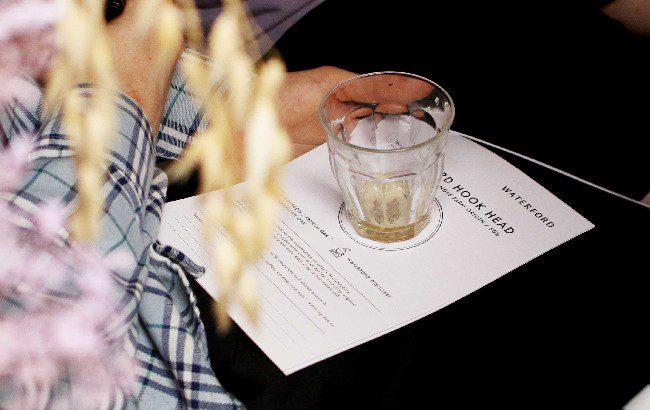 What: An exploration of Irish whiskey
When: Every Saturday, 2pm BST
Where: The Umbrella Workshop, east London
When you have more than 300 bottles of Irish whiskey in your bars (the largest collection in London) it makes sense to host a weekly tasting session and masterclass on the topic, which is what the team behind Discount Suit Company and The Sun Tavern have started doing.
The two hour tasting sessions, led by the knowledgeable team at the Umbrella Project's newest venue The Umbrella Workshop, are designed to guide guests through a selection of the best, including a Poitín for good measure.
The sessions can be booked individually or privately for a group, with each one kicked off with a welcome whiskey cocktail to showcase the versatility of the spirit.
Throughout the session guests will have the opportunity to sample drams such as Redbreast 15, Bushmills 16, Teeling Umbrella Ginger Beer Finished, Hook Head by Waterford, and Killowen Poitín, all of which showcase the styles of Irish whiskey, sourced from the best distilleries across Ireland.
Snacks will be supplied by neighbouring deli Provisions to accompany the tasting.
---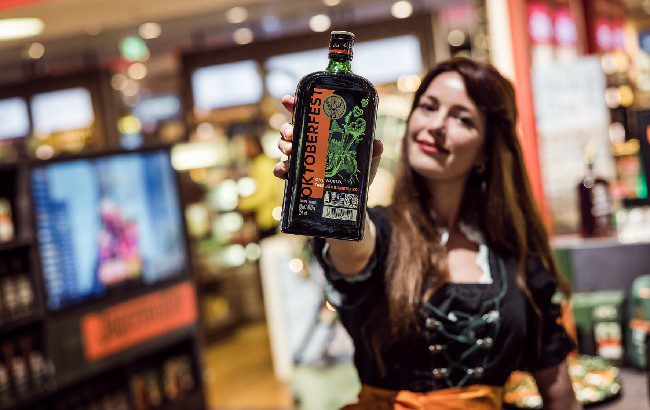 What: An Oktoberfest pop-up with Gebr Heinemann Duty
When: Until 31 October
Where: Munich Airport
Oktoberfest is back for the first time in three years, and to celebrate, Mast-Jägermeister SE has unveiled an airport installation.
The pop-up brings Jägermeister and Oktoberfest to life for travellers and gets them into the party spirit before boarding. The space combines the traditional designs and icons of Bavaria with Jägermeister's new global travel retail campaign, The Secret is You, a cutting-edge, digital art experience.
Within the zone, visitors will be offered an ice-cold shot of Jägermeister, Jägermeister Manifest or Jägermeister Cold Brew Coffee and encouraged to discover more about Jägermeister.
Travellers can buy a special edition Oktoberfest 2022 bottle of Jägermeister and play Jägermeister's Wheel of Fortune, a twist on the traditional Oktoberfest game, to win signature ice-cold shots, mini beer mugs and the traditional snack, pretzels.
---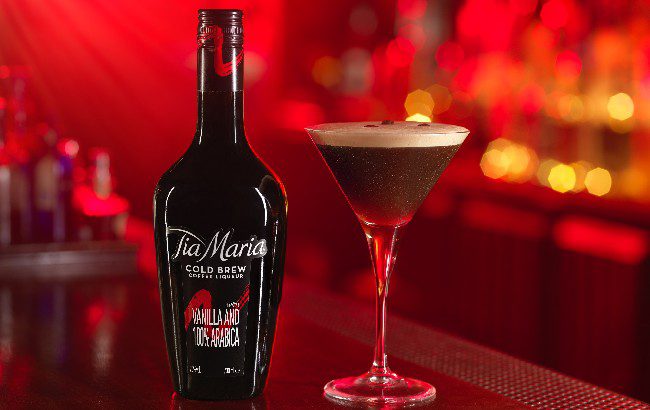 What: A one-of-a-kind music event in two cities
When: 6 and 13 October
Where: Sydney and Melbourne, Australia
Tia Maria is celebrating its Two Of A Kind liqueurs this month with a new events series that will feature a line-up of iconic DJ pairs playing back-to-back to create the ultimate party atmosphere in two cities.
Consumers in Sydney and Melbourne have been told to grab a pal, family member, or their other half – the person who always sticks by their side – to double down on the fun.
These two events are all about celebrating the 'uniqueness' of Tia Maria's two signature liqueurs, the new Tia Maria Matcha Cream and the original Tia Maria Cold Brew. That means guests will get to enjoy the 'Two of a tini' cocktail experience with complimentary classic Espresso Martinis and the new Matcha-tinis throughout the evening.
Added into the mix are tasty canapés and other cocktails on the menu, including the Tia Coffee Negroni, Tia & Coke, Tia & Tonic and Tia Maria Matcha Cream served neat over ice.
---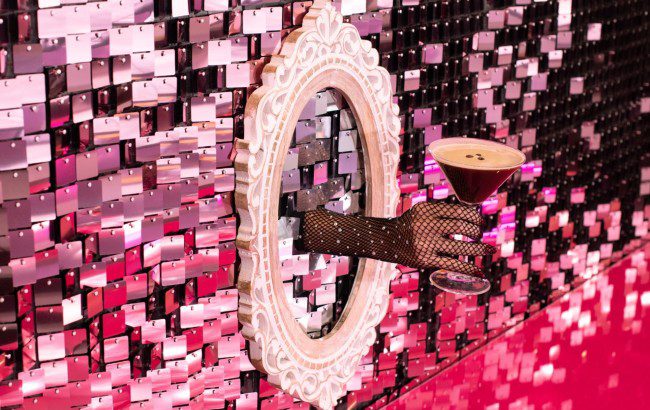 What: Edinburgh's biggest cocktail celebration
When: 7-16 October
Where: Edinburgh, Scotland
With 21 pop-up bars in the Cocktail Village, an interactive rooftop Mirror Mirror Bar, headline music acts and a programme of experiential events, Edinburgh Cocktail Week is set to be the Scottish capital's biggest cocktail celebration to date.
A flash of the Edinburgh Cocktail Week wristband will get the wearer access to a host of £5 (US$5.61) cocktails created by each of the 120 bars taking part in the festival, as well as access to the Cocktail Village where more £5 cocktails featuring a range of local and international brands including Grey Goose, Tequila Rose, Jack Daniel's, London Essence, and Stranger's Point Gin – a new local gin brand that will launch exclusively at the village, will be available at the pop-up bars.
Also for the first time this year, a 'Takeover Bar' will also be found in the Cocktail Village, which will see some of Edinburgh's top bars collaborate with Bacardi Martini brands; Hey Palu with Bacardi, Commons Club with Patron, Nauticus with Dewar's and Hawksmoor with Bombay Sapphire.
---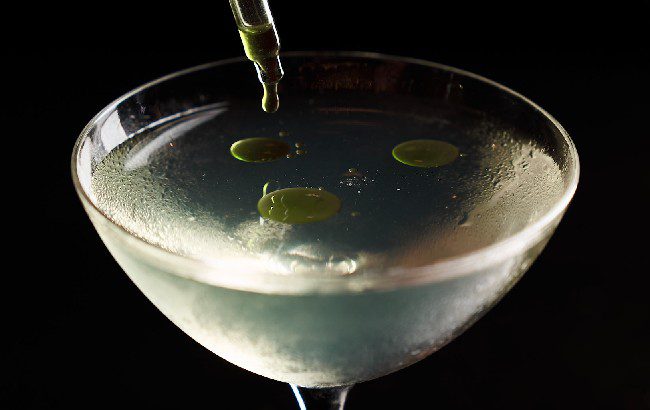 What: Mexico City travels to London
When: 7 October
Where: Eve Bar, London
Mexico City's acclaimed Handshake Bar is travelling to London this October to take over Eve Bar, situated under Adam Handling's Michelin-starred Frog in Covent Garden.
In partnership with Mijenta Tequila, Handshake Bar will be serving its perfectly executed signature cocktails and unique serves for one night only this autumn.
Helmed by renowned Dutch bartender Eric van Beek, The Handshake Bar team will serve a concise selection of cocktails including Jasmin & Peaches, made with Mijenta Blanco Tequila, jasmine tea, peach, and lemon; Mexi-Thai comprising Mijenta Blanco Tequila, markut lime, tomato water and basil oil; and Cielo Claro, built with Mijenta Blanco Tequila, riesling wine, apricot and lemon.
---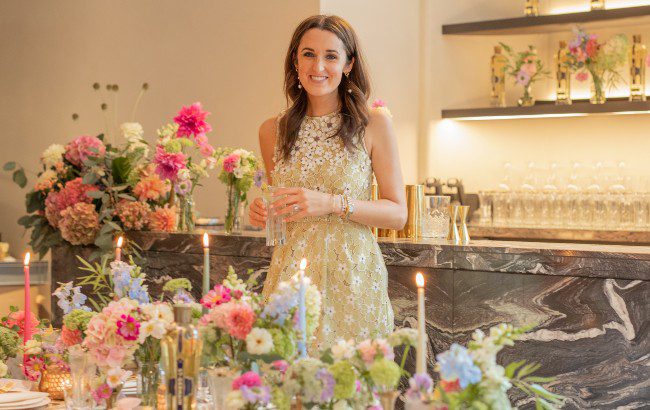 What: A charity tablescape masterclass for The Drinks Trust
When: 11 October
Where: The Londoner, Leicester Square
Want to know the secrets of throwing an aesthetically pleasing cocktail party? This event will do the trick.
Taking place at the brand-new Whitcomb's at The Londoner, the St Germain is teaming up with colourful Instagram influencer, Rosanna Falconer, to talk guests through how to create the perfect soirée and the secrets behind creating the perfect tablescape, along with how to perfect the art of cocktail making. 
"St Germain has creativity at its heart," said the creative expert. "From the first blossom of the elderflower to the entrepreneurship of the founder. It is such a joy to co-host alongside a brand that understands the power of florals, colour and delight to elevate the everyday. I can't wait to welcome guests to this event. The talk will include easy at-home flower arrangement tips, a look at my dinner party scrapbook and a tutorial on bows. And of course, lots of time for a Q&A over cocktails."
All proceeds will go to The Drinks Trust, a drinks industry community organisation providing care and support to the people who form the drinks industry workforce, both past and present.
---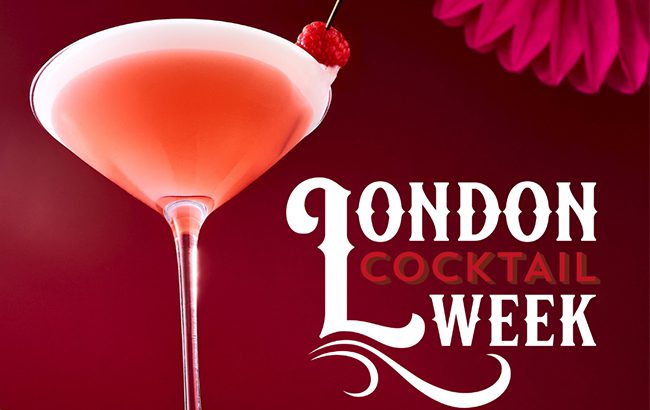 What: An on-trade celebration of London's cocktail scene
When: 13-23 October
Where: Across London, UK
Once again the organisers for London's biggest cocktail festival have played fast and loose with the word week, as London is about to host a 10 day celebration of cocktails across the city.
The London Cocktail Week wristbands, AKA the hottest accessory of the season, are back, and ready to get wearers access to £7 (US$7.85) cocktails across the city in more than 300 participating bars.
It's hasta la vista to the big Cocktail Village this year, and a ginormous hello to four new micro hubs located in different corners of the city – from Belgravia to Devonshire Square, and Covent Garden to Borough Yards, The Little Cocktail Villages will act as the perfect spots to start an evening before heading to one (or several) of London's best bars.
Wristbands are available to purchase now for £15  (US$16.82) each.
For our picks of this year's must-visit London Cocktail Week events, check out the October issue of The Spirits Business magazine.
---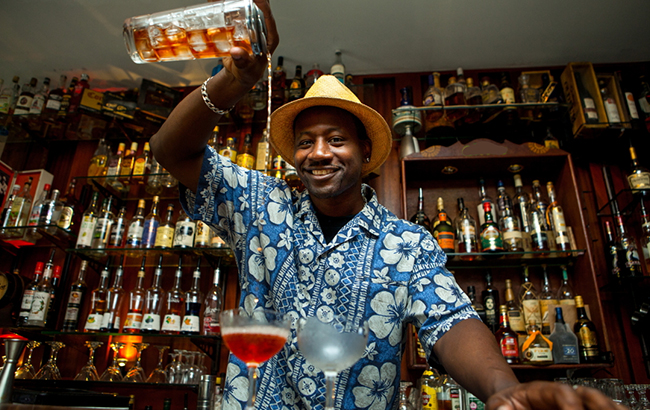 What: A two-day festival of rum
When: 15-16 October
Where: ILEC Conference Centre, West London
It's been a staple of the drinks-biz calendar since its inception in 2007, now Rum Fest is back for 2022, and its bringing pairing events and masterclasses, alongside exclusive trade events previewing new, old and rare rums to the drinks industry and press.
This year's programme will also see the return of the Rum Experience University, where master blenders, master distillers, ambassadors and more teach a three-hour, in-depth tutored course to those in the trade looking to expand their knowledge of the rum industry.
Got your eye on a tot you've always wanted to try? Grab yourself one of The Golden Tot tokens, priced at £5 each, which will allow you to sample some of the world's best rums at Rum Fest Live.
Consumer tickets for Rum Fest Live on 15 October will start at £45 (US$50.45), and £35 (US$39.24) on 16 October, which includes a tasting glass, a show brochure, and access to free masterclasses and all samples at the show.
---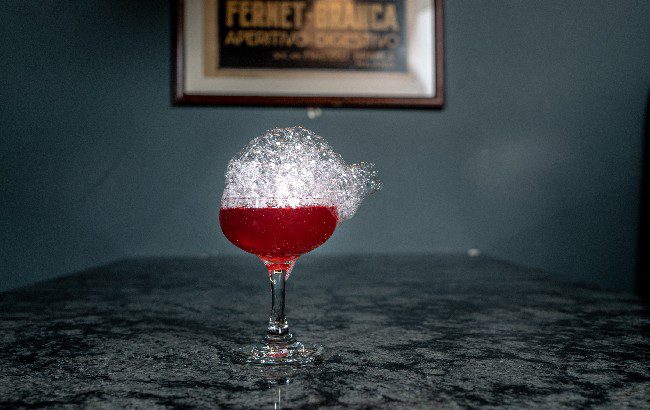 What: A series of birthday events, tastings and takeovers
When: From 20 October
Where: Aberdeen, Scotland
To celebrate its 10th birthday, the team at Aberdeen's The Tippling House has planned a series of events, tastings and takeovers this month.
During Aberdeen Cocktail Week, the decade-old venue has planned a bar takeover by world-famous Edinburgh bar Bramble on 20 October, as well as the official festival closing party on 24 October, co-hosted with London-based Portobello Road Gin.
Other celebrations will include a bespoke whisky bottling, a 'Meet the Maker' wine dinner with a Sicilian wine producer, a seafood dinner with Harris Gin and an alumni gathering for past and present team members.
For more updates check below links and stay updated with News AKMI.
Life and Style || Lifetime Fitness || Automotive News || Tech News || Giant Bikes || Cool Cars || Food and Drinks

Source