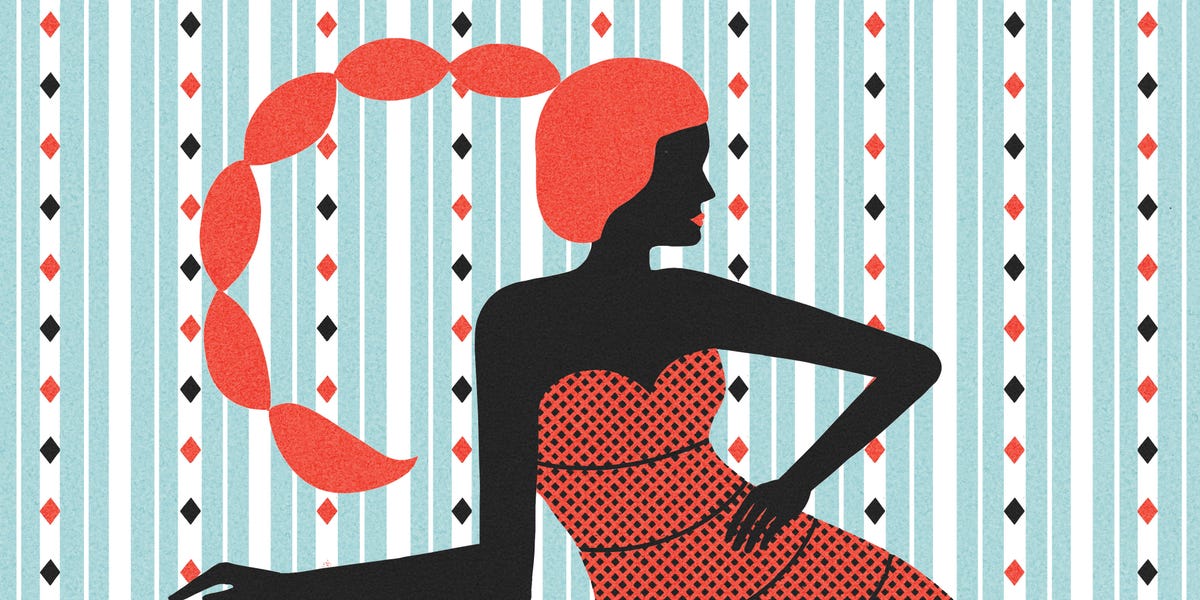 MONTH OF May
Partnership power! May is your "relationships month" because the Sun travels through Taurus (until May 20), then Gemini, energizing the most committed and collaborative zones of your chart. For the first three weeks of the month, Taurus season turns your focus to your closest ties. Is there an even give-and-take between you? After weeks of 24/7 cohabitating—or unnatural amounts of separation—most bonds are feeling the strain. There's a good chance you're either getting waaaay more than your Scorpio RDA of privacy or are feeling wildly deprived of it.
This is a time for recalibrating because starting May 11, three planets will go retrograde (backward), prompting you to evaluate what matters to you. But before that happens, you have a major moment to savor. On May 7, the year's only Scorpio full moon illuminates your personal goals, giving you a jolt of confidence. An endeavor you've been working on since your last birthday could reach a turning point. Got a message to share with the world? This is the day to shout it from the rooftops. All eyes may be on you, like it or not, as these bold beams direct their spotlight your way.
Have you, like much of the world, been feeling adrift? This full moon will give you a burst of focus. Reflect on what you really want next, then summon that famous Scorpio tunnel vision. Where there's a will—and your willpower—there's a way!
You'll be glad you took time to tune in (and to tune up your relationships) because on May 11, retrograde high season begins. Three planets—structured Saturn, amorous Venus and expansive Jupiter—will begin their backspins, which could slow down or snag anything under their jurisdiction. While news of a retrograde can be unsettling, many people don't realize that the slow-moving outer planets (Jupiter, Saturn, Uranus, Neptune and Pluto) are retrograde for four to five months every year.
So let's start with Venus, which turns retrograde every 18 months for a period of about six weeks. Since it's one of the "inner planets" (the galactic group between the Sun and Earth), we may feel the impact of this reversal the most. From May 13 to June 25, Venus will back through Gemini and your intense, intimate eighth house. You're the natural ruler of this deeply transformative zodiac zone. And with Venus retrograde here, a LOT of old emotions can churn up.
Retrogrades bring back the past, and this one could see the return of an ex or the flareup of unresolved resentments. Thought you were done holding a grudge about THAT issue? You'll find out in the next few weeks! Forgiveness is a process, and you may not be ready to fully and authentically extend it to a certain someone. But consider the impact: Is clinging to these upset feelings hurting the other party…or you? If you're the one who's suffering from living in the past, Venus retrograde could be a time of profound heart healing and letting go. If there are amends to be made or trust issues to address, don't shy away from that.
Chances are, some of those "wounds" may come from deeper places, stemming from family history and even ancestral lines. Before you point the finger at a partner, scroll a bit further back in your personal history. Are you repeating a pattern that began in your childhood or that you learned from your parents?
During this spring's retrogrades, therapy could help you identify and reverse these trends. Check out a methodology called Family Constellations, designed to help people break through patterns that repeat for generations. If you find yourself saying things like, "The women in my family always end up single" or "The men in my family are always broke," this approach might ease the systemic suffering in your clan.
There's another reason to start with home base. From May 11 to September 29, structured Saturn will turn retrograde, pushing all of us to deal with the deeper fissures in our foundations. Until July 1, Saturn will back through Aquarius and your domestic fourth house; after that, he'll retreat into Capricorn and your communication zone for the duration.
For the first part of this cycle, some of your closest bonds could be tested, especially with female relatives or roommates. It's been hard enough to negotiate personal space, divide financial duties and feel affectionate during the quarantine. With dutiful Saturn and compassionate Venus both in repose, patience could be in short supply. Lingering frustrations can blow up into bigger emotional breakdowns if they're left to fester. To navigate this, you'll need to go AGAINST your Scorpio tendency of keeping things inside when they bother you.
Your living situation will be impacted by Saturn retrograde, and you may need to make some new arrangements over the next couple months. Whether that looks like moving, renting out some of your space or reconfiguring a better layout, prepare to make some structural changes while Saturn's backing through Aquarius.
If cabin fever hasn't kicked in yet, it certainly could with Saturn retrograde. That itch may worsen once adventurous Jupiter starts a backspin through Capricorn and your third house of communication and community from May 14 to September 12. The upside of Jupiter retrograde: You could hear news that you've been waiting for; old projects could start up again; and friends may resurface. It's even possible that social distancing rules in your area could relax.
But once rigid Saturn backs into Capricorn on July 1, some challenges could arise. The fix: Try not to get overly ambitious about anything just yet—from committing to a hairstyle or color that needs frequent touchups (your salon is open; we get that you're excited!) to taking on an overly ambitious work project. Relationships with neighbors, colleagues and siblings can be strengthened AND strained under these retrogrades. Heed the saying that "good fences make good neighbors" and keep strong boundaries in place. But don't shy away from creative ideas for setting up a summer social life beyond the screen with your family or a small, selected crew (following recommended safety and health guidelines, of course).
Dive into a focused project or do some emotional transformation work starting May 20, when the Sun shifts into Gemini for a month, activating your intimate and intense eighth house. You may crave the company a special person now—perhaps behind closed doors. A joint business venture or real estate matter can come into focus, especially at the May 22 Gemini new moon. This lunar lift can spark a powerful (and potentially profitable) win-win scenario. Look for ways you can combine your superpowers with a few people.
Don't rush into anything TOO permanent, especially with all the retrogrades. But explore how merging your energies might lead to an irresistible outcome. Renew those emotional and erotic bonds. Look for ways you can set up different revenue streams, especially ones that bring in passive income. Ventures you start today will grow between now and the November 30 Gemini full moon, which will be a potent lunar eclipse. It's well worth it to start things on the right note now—you never know how an eclipse might catapult your ideas to new heights!
LOVE & ROMANCE:
If you can't be with the one you love, Scorpio, then love the one you're with. Bear in mind that person might just be YOU. Amorous Venus is in Gemini for a long run (April 3 to August 7) as she treks through your sixth house of health, wellness and organization. It's time to beautify your surroundings, do some romantic personal growth work and to take pristine care of numero uno.
Venus will turn retrograde in Gemini from May 13 to June 25, a tricky transit that could put further strain on partners and paramours alike. While this can make quarantine complications even more frustrating, it's an ideal time to develop and strengthen your self-love reserves.
And while you know the importance of treating your body well, feeding yourself nourishing food and reducing stress, these are the very things that tend to be more challenging as we get stir-crazy. Yet with Venus in reverse gear, you may be inspired to return to healthy old habits. A potential downside: You could become more critical (including self-critical) now, so watch for excessive flaw-finding and body image flareups.
Venus turns retrograde for about six weeks every 18 months, a challenging time for relationships. Couples fight more, and resentments can linger. The headlines are dotted with celebrity breakup stories. Our normal stores of patience and diplomacy go MIA. Since retrogrades can bring back the past, you might hear from an ex or two, or experience the resurgence of an issue you thought was resolved.
The year's only Scorpio full moon on May 7 puts the spotlight squarely on you and your independence. Go ahead: Voice your desires; just be sure to (A) do so to the appropriate person or people, and (B) be mindful of OTHERS' desires, especially if they run counter to yours.
Meantime, the other love planet, Mars, will split the month between two signs. The lusty red planet will be in Aquarius from March 30 to May 12, turning up the heat in your domestic camp. Things could be tense under your roof, especially if you're sheltering with an S.O. or a little TOO close for comfort with a random roomie. You may be easily irritated, but hey, that dynamic tension might spark some lusty moments or lead to epic makeup sex.
Mars moves on to Pisces (May 12 to June 27), activating your ardent fifth house. Hopefully some distancing rules will relax because spring fever will be in full force. Your desire for more passion, glamour and expressions of affection will spike. If all else fails, you can always take sexy selfies, flirt (safely) on Tinder and MAYBE take a walk six feet apart. Couples can and should find ways to bring passion and adventure back, even if date night options are seriously limited.
Key Dates:
May 3: Venus-Neptune square
This is the first of three clashes this year between the most idealistic planets in your most passionate chart sectors. While the dreamy vibes will send you straight to Cloud Nine, you could easily blur the lines between "realistic" and "obsessive" with this person. In a relationship? Dial down the need to control "where this thing is going" and relish the moment-to-moment sweetness.
MONEY & CAREER:
Assess your network, Scorpio. May's stars point to partnerships—and choosing your collaborators carefully. With the Sun beaming through the two most relationship-centric zones of your chart, you'll go farther when you team up with the right people. That said, you have one shining solo moment on May 7, when the annual Scorpio full moon spotlights a personal project. Are you in the running for an opportunity? Be bold and self-promote. The squeaky wheel gets the premium-grade oil today.
Mid-May, you may need to make some adjustments to your lifestyle and living costs, as structured Saturn and expansive Jupiter both turn retrograde (backward) until late September. Can you reduce your rent, mortgage or home payments in some way? Over the spring and summer, it will definitely be about "who you know." Connect with old colleagues and contacts who could have opportunities for you. Look for ways you can merge your superpowers for mutual gain, especially at the May 22 Gemini new moon. This lunar lift could plant seeds for a fruitful joint venture that unfolds in the coming six months.
Key Dates:
May 9: Mercury-Pluto trine
Don't wait for a project to go off the rails before you regroup the team and get everybody on the same page. If people are in the same office, hold a face-to-face meeting, and if they're scattered far and wide, have a video conference. You can solidify the mission and craft a winning new plan.
Love Days: 15, 22
Money Days: 28, 9
Luck Days: 25, 7
Off Days: 18, 22, 5
See All Signs
This content is created and maintained by a third party, and imported onto this page to help users provide their email addresses. You may be able to find more information about this and similar content at piano.io
This commenting section is created and maintained by a third party, and imported onto this page. You may be able to find more information on their web site.
For more updates check below links and stay updated with News AKMI.
Life and Style || Lifetime Fitness || Automobile News || Technews || Giant Bikes || Cool Cars || Food and Drinks

Source