Fashion
Swanky Sneaks for Today's Tree Hugging Do-Gooder

Most of us care about the planet, try not to be wasteful and at least put some effort into recycling. But what if recycling your aluminum beer cans is not enough?  Thankfully, there are companies whose brand DNA and business practices go far beyond to create products that allow us to feel good about our purchases without negatively impacting mother earth. Cariuma is such a company and it just happens to be the hot new sneaker brand hell-bent on selling your stylish footwear while saving the planet, one pair of sneaks at a time.
We've all heard of Tom's which is another great business model. Buy a pair of shoes and they give two to children without in developing countries. What if that model applied to planting trees in deforested areas? In stepped Cariuma to do just that. Most of us are horrified by deforestation in the Amazon and in Brazil this situation, in particular, is terrifying. This region has been called the lungs of the planet that generates the oxygen we breathe. To see these forests that have stood since the beginning of time cut down is our lifetime's greatest catastrophe and a significant contributor to global climate change. Cariuma, with your help, is doing their bit to plant trees in Brazil. Every time you wear one of their swanky old-school style sneakers to walk around town, you are planting two trees in Brazil. Now that's pretty cool.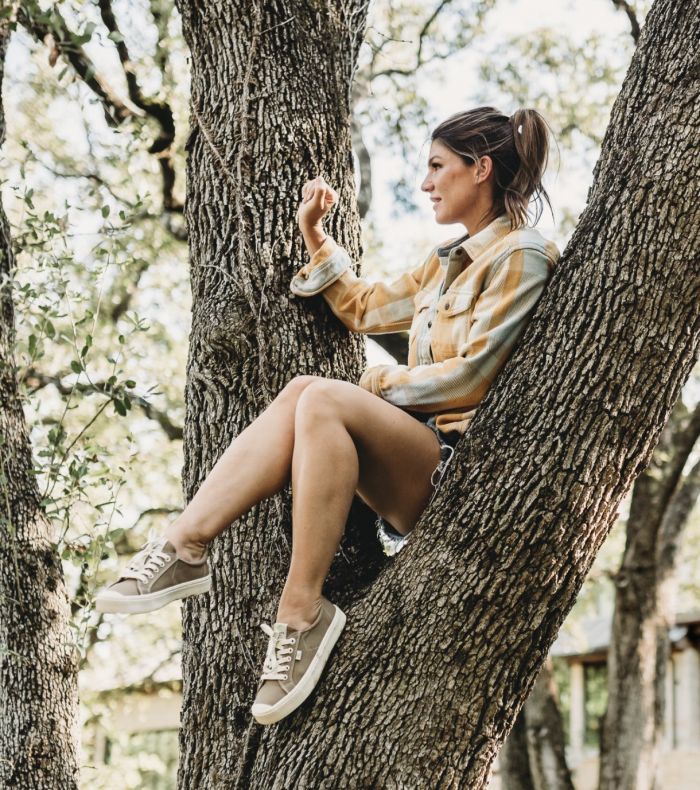 The upstart brand began just a few years ago by David and Fernando, two shoe execs from Brazil who also happened to be into skateboarding, surfing, and snowboarding. After seeing that many of the big shoe companies were not socially responsible, they set out to create classic style skateboard type shoes with modern-day comforts. But what was most important to them was to create them in a way that was not only socially responsible and environmentally conscious but also had a positive impact on the planet.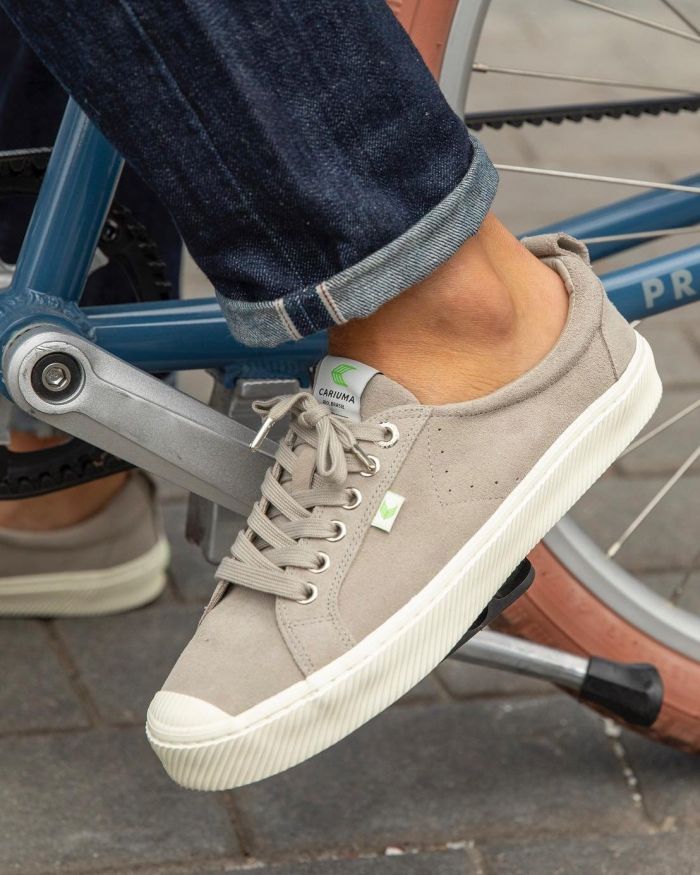 Today they run one of the hottest new brands in the market and have stuck to their brand ethos. All the materials are ethically sourced, their factories provide living wages and treat employees fairly, they limit the packaging by shipping your shoes in the shoebox which is made from recycled materials. Where they can use recycled materials in the production that biodegrade such as bamboo and fair-trade cotton, natural rubber from hevea brasiliensis trees, and leather using hides sourced from areas that weren't deforested for cattle farming.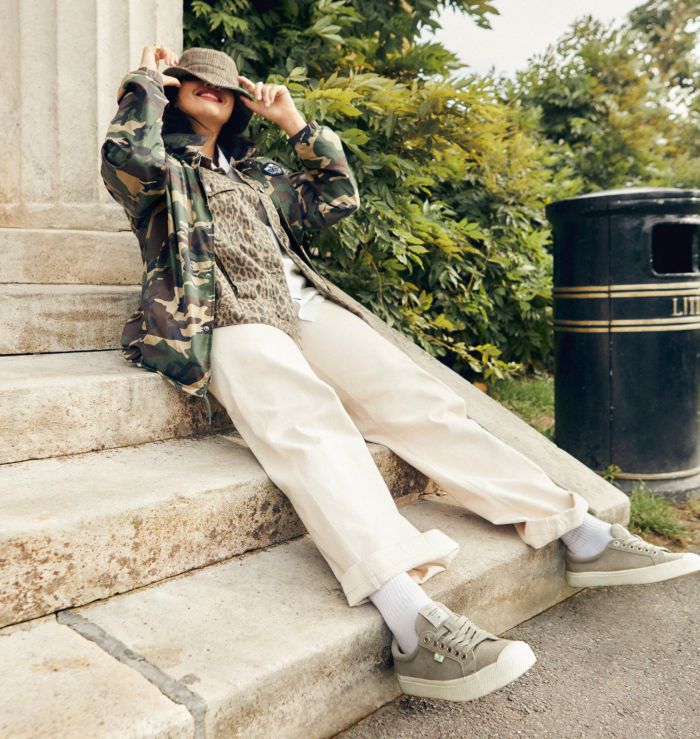 These are not your cheap quality products either. That is part of the sustainability of them. They run for around $80 up to $170 but that's part of sustainability as well. Cariuma makes them right and to last so they are not thrown out, a la fast fashion, after one season. Cariuma does everything well including the branding and packaging so that you know you are getting something special. The bright green box arrives with your fresh sneaks wrapped in paper and a thank you card.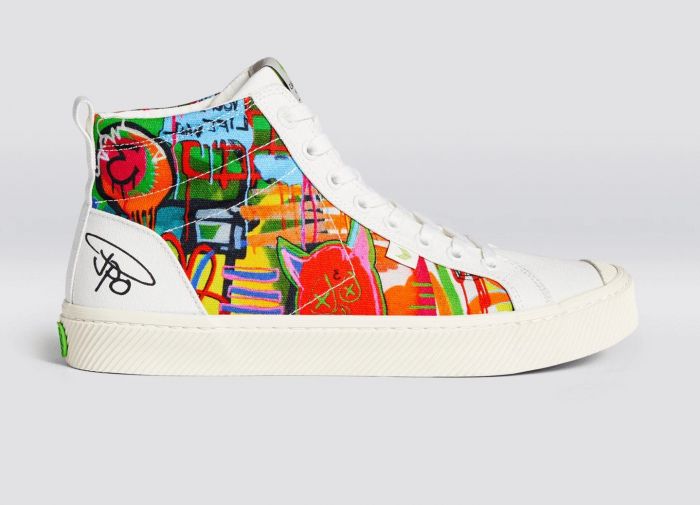 The Cariuma brand offers a wide range of hip sneakers that range in materials, colors, and other variations. The shoes are made for both men and women and come in low and high tops and would compare to a retro Vans style with touches of Pro-Keds or Converse All-stars. The options seem endless to choose from with smooth leather or textured suede, canvas, or even a trendy vegan bamboo knit. The choice of colors has as many options as a rainbow and there are even collaborations with Pantone, yes the paint company with a gazillion colors,  as well as limited edition funky artwork from contemporary artists.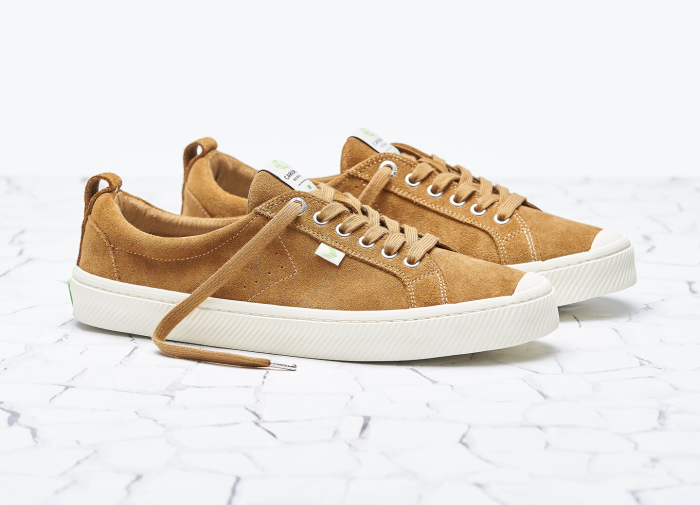 One of their most popular styles is the low cut Oca. The camel suede is a rich caramel-colored brown and is the perfect sneak for a casual outfit and would look great with linen or white jeans and taupe colored top. The features and quality set this pair apart from the thousands of brands in the market. Well styled classic lines, a small rubber cap on the toe to keep the form of the shoe as well as to protect the front from damage. Other details include a finger loop in the back so no need to wedge your finger behind your heal to pull your sneaks on. The insoles are excellent too, made from memory foam and natural vegetable tanned leather to provide excellent arch support and comfort.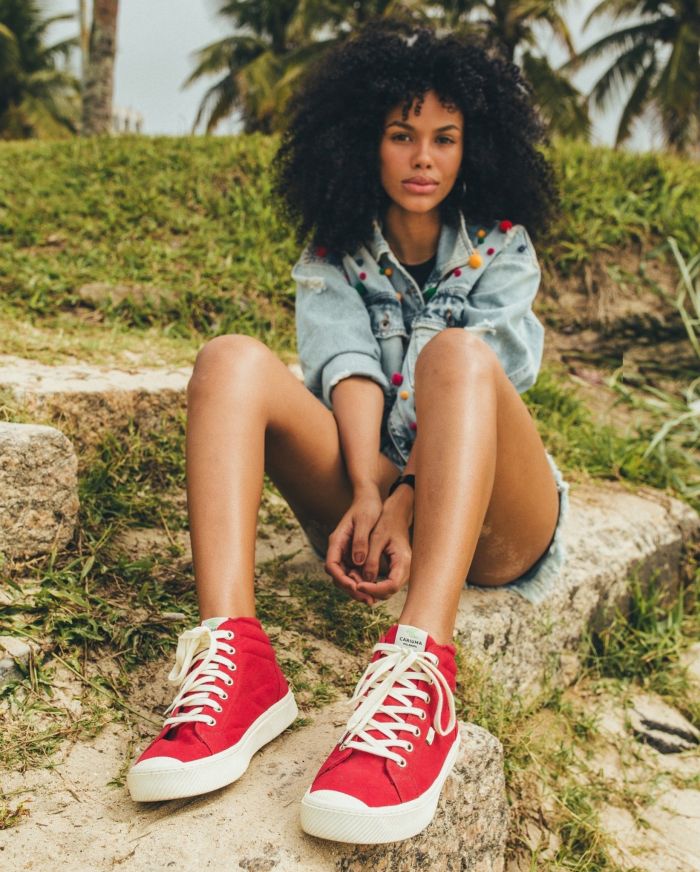 The quality of the craftsmanship is instantly apparent as are other nice surprises such as providing two pairs of shoelaces, one in the color of the shoe and one in white, to no only provide an extra pair when one wears out but to change the look of them a bit. Not only that, but the tips of the laces are also encased in metal so no need to worry about those pesky unraveled lace tips after a month of wear. The eyelets are enforced with metal as well to make sure they don't fray. The details in the manufacturing make this a truly superior sneaker.  And all these details come together to provide a good-looking shoe that is comfortable from the first wear and that are made to last.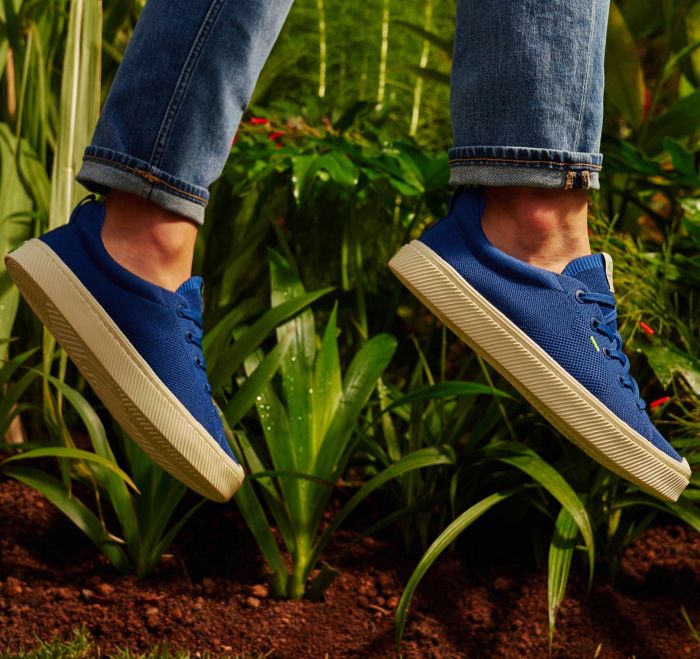 These sneakers are not made for basketball, running, or even skateboarding. Get some other brand for that. These are made to look good and feel comfortable and just make to be the perfect casual walking around town shoes. There is a reason why Cariuma when they launched had a waiting list of 12,000 pairs.  Not only do they look good, knowing that you are doing your bit to protect the planet makes them a really smart shoe for the savvy environmentally switched-on consumer.

For more updates check below links and stay updated with News AKMI.
Life and Style || Lifetime Fitness || Automotive News || Technews || Giant Bikes || Cool Cars || Food and Drinks

Source