Entrepreneurs
Alaska Airlines' CEO Just Taught a Master Class in Crisis Communication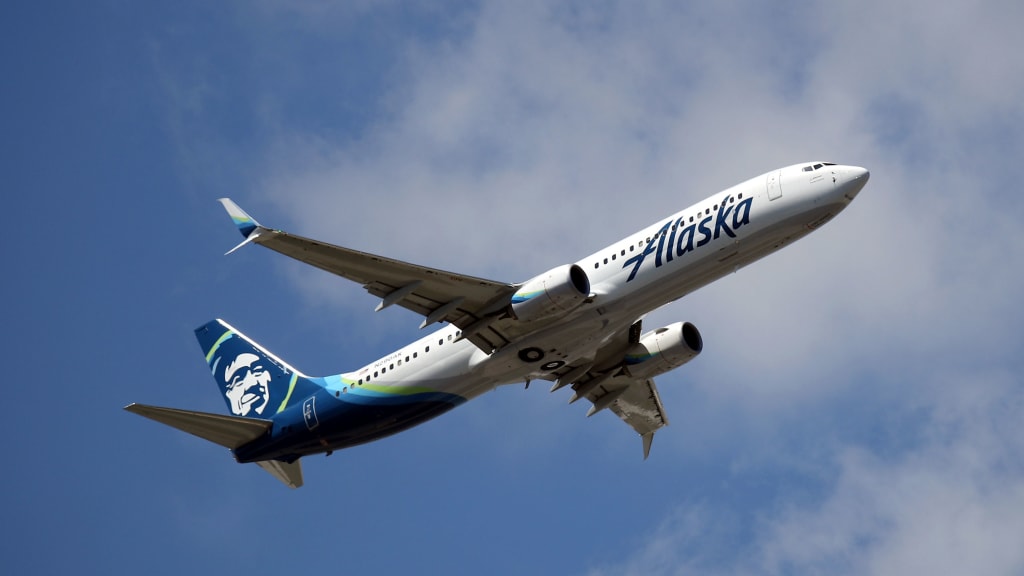 Facing a raft of cancellations, Alaska Airlines CEO Ben Minicucci did something highly unusual–perhaps unprecedented. He sent a video message to all of the airlines' employees and frequent flyers apologizing for the problem and explaining what the company is doing to fix it. It's a brilliant piece of crisis communication that every entrepreneur or business leader can learn from.
Minicucci sent out his video in response to a large number of flight cancellations in April and May. Some airlines have blamed weather for their multiple cancellations. And a pilots' picket may have caused some of Alaska's cancellations on April 1. Even so, Minicucci places the blame squarely on the airline's own poor planning. The video is at the bottom of this article. Here are just a few of the lessons you can draw from it.
1. When things go wrong, take responsibility and apologize.
Here's the first thing Minicucci says to his customers: "For many years, we've taken pride in running a strong operation. However, we aren't living up to that commitment right now and for that, I'm deeply sorry."
When people are angry, as many Alaska customers likely are, starting with a sincere apology is your best chance of getting them to listen to whatever else you have to say. Notice, too, that Minicucci uses the word "I"–he himself is sorry as opposed to apologizing on behalf of his airline, its employees, and its investors. It's a much more personal statement, and a wise choice.
2. Express empathy.
Empathy is always a very powerful way to connect with others, and that's even more true in crisis communications. Minicucci does this repeatedly, first by telling viewers the questions that everyone is asking him–questions that the viewers themselves would want to ask. Next, he shows that he understands just how frustrated customers feel. "A canceled flight is frustrating enough, but then you often face long hold times when you try to reach someone in reservations. This is coming at a time when flights are already full, so rebooking options are limited."
3. Get specific.
When things go wrong, customers want to know exactly what happened and exactly what you're doing to fix it. Minicucci answers both questions with a fair amount of detail. "Simply put, we had 63 fewer pilots than what we planned for when we built our schedule," he begins. By the time the error was discovered, schedules for personnel were set and there was no way to immediately fix it. That led to cancellations of about 50 flights a day, or 4 percent of its total flights.
Minicucci acknowledges that cancellations will persist through the rest of the month, but says the airline is taking specific action to prevent them going forward. Starting in June, the airline is making changes to become more reliable, he says. "This includes hiring and training 150 new pilots, 200 additional reservation agents, and 1,100 new flight attendants."
4. Keep it brief.
There's quite a lot of information in the video, so you might be surprised to learn that it clocks in at only 2 minutes and 10 seconds. That is clearly a deliberate choice and one that required careful preparation. Minicucci reads a speech that skips any preamble and immediately dives into solid information. There are only three sentences of the obligatory fluff about how great the airlines' employees are and Alaska's 90-year history–and those sentences are relegated to the end, after more vital matters have been covered.
There's a growing audience of Inc.com readers who receive a daily text from me with a self-care or motivational micro-challenge or tip. (Interested in joining? Here's more information and an invitation to an extended free trial.) Many subscribers are entrepreneurs or business leaders, and they tell me that when things are going wrong, being able to communicate clearly and succinctly is a highly valuable skill. The four elements in Minicucci's message are a great place to start.
For more updates check below links and stay updated with News AKMI.
Life and Style || Lifetime Fitness || Automotive News || Tech News || Giant Bikes || Cool Cars || Food and Drinks

Source