Entrepreneurs
Starbucks Uses This Simple $4 Customer Service Trick. It's a Genius Employee Retention Strategy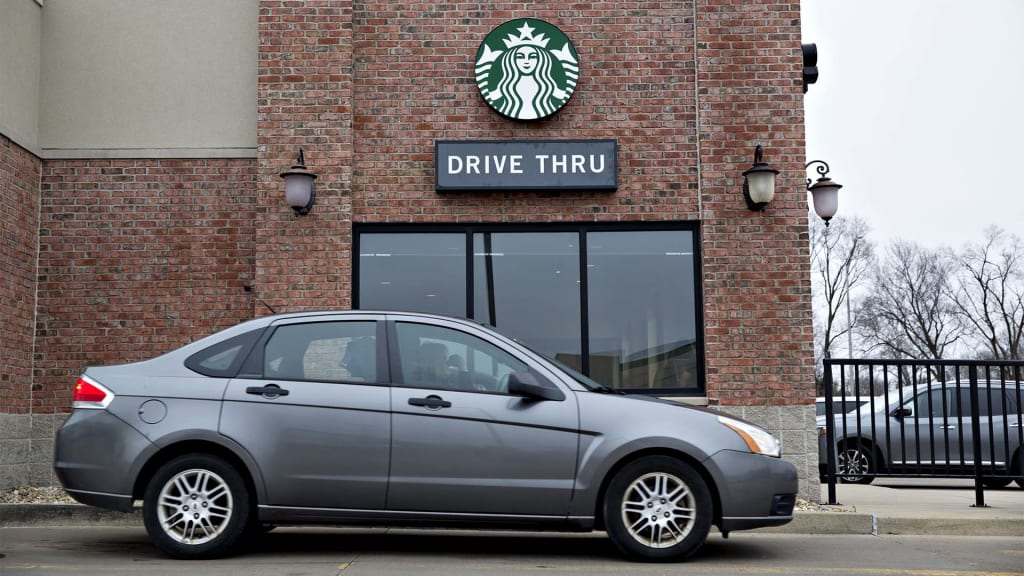 Admittedly, I've never been cool enough to be part of the Starbucks cult. But in need of a caffeine-fueled pick-me-up on a 90-degree day, I went to the drive-through for a $4 iced coffee. 
I soon found myself stuck in the single car-width lane for more than 20 minutes. After daydreaming about how much momentum I'd need to get over the embankment and through the wall of dense shrubs (as one does), my sensibilities won out. I settled on the simple hope that the barista would at least acknowledge the wait. To my surprise, I got more than I had hoped for. 
I got an apology and a free coffee. 
Almost instantly, my angst towards one of the nation's notoriously slow fast-food chains dissipated–as did the vow I had made to myself to never return. With that, a new daydream sprung to mind: Was I actually frugal as I thought, or just cheap? Regardless, I drove off happy. 
In the grand scheme, a free coffee from a multinational chain may not seem like a huge gesture. But it's these little details that make a world of difference–and what makes Starbucks an $87.5 billion company. It not only keeps customers coming back, but staff too. Amid America's labor shortage, it's vital to employ symbiotic strategies that make both both groups happy. 
While not every business can afford to give products away for free, there are three key lessons every business can take away from Starbucks' $4 customer service trick. All of which can help inform operational decisions, while simultaneously increasing both staff and customer happiness and loyalty. 
Value Long-term Customers Over Short-term Profits 
After spending way too much time in that drive-though line, that was going to my last visit. Yet, much to my surprise, I learned that Starbucks valued me as a customer–something that was worth far more than a whopping four dollars. By putting its short-term profits aside, and the losses that would come from giving away orders, the store gave customers a tremendous amount of value, and an even greater amount of goodwill. 
That particular Starbucks store undoubtedly could have made more money that day, but in doing so it would have lost some customers–and far more money in the future. Assess customer service decisions by long-term outcomes. If short-term benefits don't come with long-term benefits, then ask yourself if it's really even a benefit at all. To make any decision easier and more profitable, remind yourself of Warren Buffett's famous 5-word quote.
Empower Staff to Proactively Make Things Right  
To many, customer service means mitigating issues when they arise. But the best customer service doesn't involve waiting for a customer to approach your business with a problem. It's addressing issues proactively so customers don't have to. The reason many miss this key element is because it's easy to overlook the crucial element of empowering staff so they're not limited to making up for any wrongs, but proactively making things right. 
The staff on duty that day at Starbucks didn't wait to take my temperature. They preemptively knew customers weren't going to be thrilled after waiting for so long, and so they did the right thing without being asked to. It helped them avoid hearing negative comments and feedback from a number of disgruntled customers, while helping to get the line moving along. 
Customer Satisfaction Depends on Employee Satisfaction 
By empowering your staff and helping to alleviate the stresses of their job by proactively helping customers, you'll also end up with a happier team and a lower employee turnover rate. Not surprisingly, job satisfaction correlates with customer satisfaction. According to an article published by the Harvard Business Review, the key to happy customers is happy employees. 
The job of a busy barista is a lot like many other jobs across a number of industries: It's not easy. Businesses are understaffed and employees are under pressure and overworked. The effects are often felt by customers, who get slow service, unhappy faces, and high prices. 
In the case of Starbucks, a free coffee is a small price to pay for a positive experience that keeps its customers and staff coming back. And chances are, there's a version of it you can offer in your business as well.
For more updates check below links and stay updated with News AKMI.
Life and Style || Lifetime Fitness || Automotive News || Tech News || Giant Bikes || Cool Cars || Food and Drinks

Source