Entrepreneurs
Why Workwear Brand Argent Encourages Women to Vote as if Their Bodies Depend on It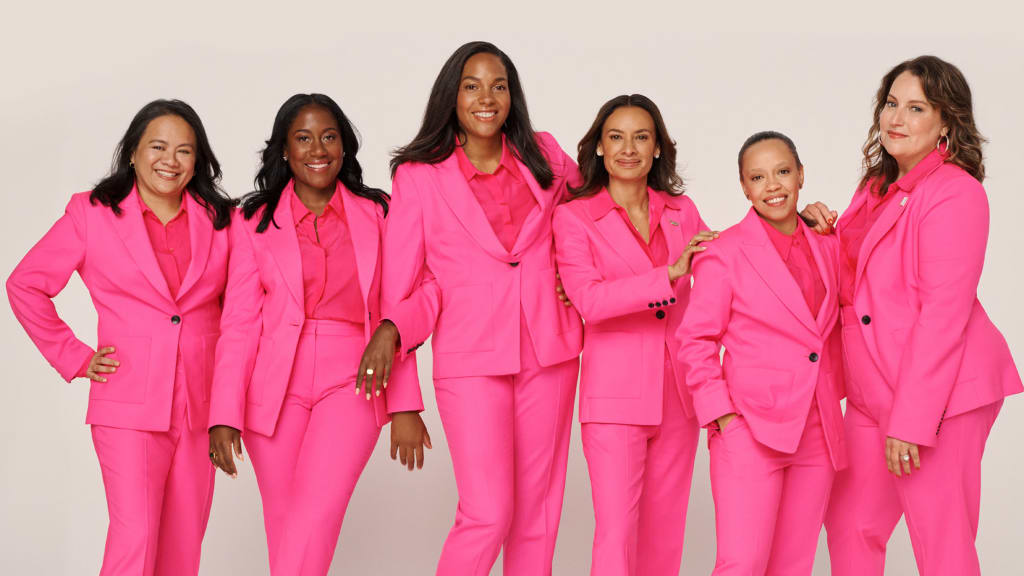 With few exceptions, brands tend to stay mum when it comes to politics. It makes sense, as coming down on one side or another can lead to potentially alienating half of your customer base. But that was before the U.S. Supreme Court ruled to overturn Roe v. Wade, the nearly 50-year-old legal decision that ensured a woman's right to choose when, how, or whether to give birth.
Just ask New York City-based suiting startup Argent. "I think that being silent in these moments is wrong," says Argent founder and CEO Sali Christeson. "As a brand, I think we have a platform and it's incumbent on us that we use our voices to represent our audiences and voice for reproductive rights. Founders should think about how to use our voices and ensure that we're reflected in politics."
To wit, this year's National Voter Registration Day, on September 20, marks the six-year-old company's second campaign to get women to the polls. In the effort, Argent partnered with the non-profit women's advocacy community Supermajority to launch a pop-up in NYC dubbed the Voting Suits You campaign. The pop-up, aimed at encouraging voter registration, will be open to the public until September 26, but the campaign will run through the midterm elections.
"Women are the largest voting bloc in the country — when we vote together, we are unstoppable," says Amanda Brown Lierman, executive director at Supermajority. "Voting is our superpower, and this November we are suiting up and bringing every woman we know with us to the polls."
You might remember earlier Argent campaigns. The company made a splash in 2020 when it outfitted Kamala Harris in a coral belted blazer and in 2017 when it dressed Hillary Clinton in a purple basketweave tie blazer. Sophia Bush wore her Argent pink suit while stumping for Biden-Harris; Holland Taylor wore hers to vote. Following the viral pink suit campaign in the 2020 presidential election, Argent is urging more women to wear a hot pink suit to own their power and demonstrate their unapologetic sense of purpose this year. Clinton lauded the initiative on her Instagram feed in October, 2020, writing, "Love these power pantsuits, and the powerful women wearing them." 
According to Argent's Christeson, the pink suit was sold out in first the 24 hours of the 2020 campaign, but the brand is launching an upgraded full pink look this week, with a new pink blouse ($145), pink blazer ($295), and pink trousers ($195). As part of the campaign, proceeds from the sale will benefit Supermajority's voter education efforts. 
"We chose bright pink intentionally to deliver boldness, joy, and hope to all women through the product. By putting a color that has historically been tied to women into what has been historically menswear, we are showcasing our voices matter," Christeson tells Inc.
Here are some tips about creating influential marketing campaigns around voting:
Voice your strong point of view and stand by it.
Christeson says younger audiences want to see an extension of themselves in brands, so it is important for brands to share their points of view on all channels.
"People do demand more from brands in terms of what they aligned with," says Christeson. "Not speaking up or having a strong point of view is leading a lot of brands to struggle right now, because it reads as inauthentic. Brands need to make consumers feel supported, and this attitude will become a movement multiplier."
Partner with leaders who can inspire the next generation.
Marketing toward the next generation allows brands to be forward-looking, so pick an issue that matters to them. Argent partnered with several community leaders with diverse backgrounds who are leading the crowd to vote. These women are from non-profit organizations who serve the underrepresented community. For example, Maria Teresa Kumar from Voto Latino encourages young Hispanic and Latino voters to register to vote and become more politically involved. Christine Chen from Asian and Pacific Islander American Vote amplifies the issues impacting AAPI community today, and combating dis- and misinformation spread within the community. 
Invest in crafting visual storytelling.
Christeson says that investing in a talented editorial team is a smart decision for brands to create a compelling copy in every campaign.
"The words that you use matter. For us, words and visuals are a huge part of our brand," says Christeson. Growing up in Savannah​, Georgia, Christeson says that she did not grow up with women modeling careers that she knew were possible and she did not see the kinds of female empowerment storytelling that is popular today.
Having a brand book that has a consistent aesthetic and values is a great starting point for leaders to engage in the political conversation.

For more updates check below links and stay updated with News AKMI.
Life and Style || Lifetime Fitness || Automotive News || Tech News || Giant Bikes || Cool Cars || Food and Drinks

Source