Education
How To Create Online Courses With Minimal Experience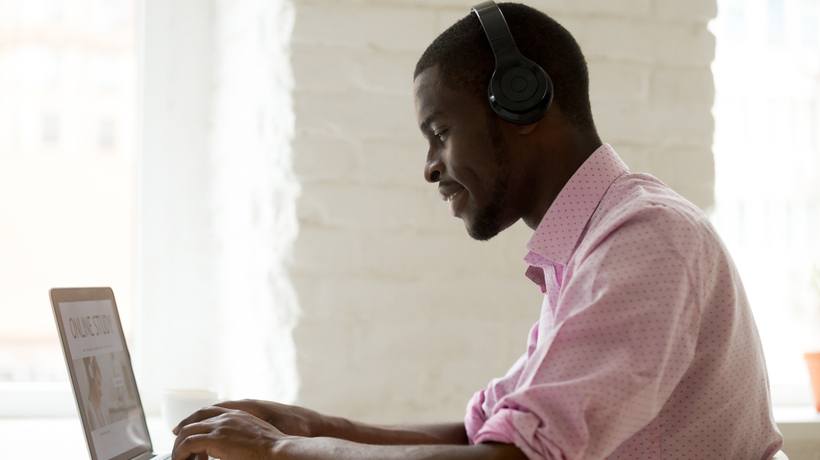 Develop Online Courses With The Right eLearning Authoring Tool
There are lots of tools you can use to create online courses with minimal experience. Some are free of charge, but they need high levels of coding ability. Or it could be a plug-and-play system, but the cloud structure puts it above your price point. You might be a novice buying this eLearning software for yourself or a purchasing manager working with a low-tech "IT team." Here are 6 pointers to help you pick the right eLearning authoring tool. One that won't stress you out or push you out of your price range. It's the type of eLearning tool that works, even with minimal experience.
eBook Release
Cost-Effective And Custom-Tailored: A Comprehensive Guide To Create Online Courses With Limited Resources
Discover a complete guide to creating effective online courses even on a tight budget..
1. WYSIWYG Formatting
What you see is what you get. It means the eLearning tool doesn't give you a back-end view of things. After all, you or your team may not have the capacity to make any sense of it. Instead, pick the type of eLearning authoring tool that gives you a front-end visual. Right from the course design level, it shows you what the finished product will look like. For example, a programmer may know what <script type="text/javascript"> or <style type="text/css"> means. But a novice eLearning course developer would be more comfortable with a tool that has a blank slot labeled "Headline." Then they can simply type it in and click "preview" to see how it will look on the screen. It lessens the learning curve so that you can create online courses with minimal experience and without prior programming knowledge.
2. eLearning Template Library
If you've used Word or PowerPoint, you may be familiar with the index of pre-designed pages. You can look through in-built archives and pick something aesthetically pleasing. Then you just populate it with the right words and pictures. This is really helpful for someone without graphic design skills. It helps them achieve visual appeal without hours of work. Look for an eLearning authoring tool that has this type of archive. These digital stencils should be easy to use. Click, download, and type. If it needs extra steps, it may be too complex for beginners. There should also be a good mix of eLearning templates and themes to suit different online training topics.
3. Intuitive Editing Tools
Have you spent any time in a studio, or have you tried polishing a piece of content? It's a pretty complicated process, but it doesn't have to be. Think of social networking platforms like Instagram, YouTube, or even the camera app on your smartphone. They enable you to crop, add a filter, or shift your photo composition in seconds. Some sound-editing or video-editing tools literally let you cut and sort via drag-and-drop tools. They take care of all the technical aspects and allow you to focus on the content itself. Your eLearning authoring tool should have this kind of capacity. And it should let you preview before publishing so that you can remedy issues before the revision stage.
4. Themes And Branding Options
Your eLearning course developer may not know the scripts that make a page blue or pink. But they know the value of branding, so they want to select just the right shade. Check that your eLearning authoring tool allows them to swap fonts and colors in a basic way. It should have enough uploaded in the system, so your novice developer doesn't have to install packs of script. It must also make it simple for these tailored styles to be implemented. Ideally, it should be a pick-and-click system. Allow users to point at the color, font, or design they want and hover to see the expected effect. They can then confirm these changes with a simple click.
5. Built-In Survey Tools
Online course developers, facilitators, instructors, and content experts need to monitor their online training products. They want to see how fast learners are going through the course, how they feel about the online training experience, and who's struggling. This data has to be collected and compiled into eLearning feedback reports, so the information can be used to improve the eLearning course quality. Ask whether your eLearning authoring tool has integrated survey tools. It's particularly helpful for eLearning course designers who are unsure of what information to put in and which minutiae to leave out. They also have the opportunity to identify areas for improvement based on learner input.
6. Take It For A Test Drive
The only way to determine if a new eLearning authoring tool is right for your team is to try it out. Many authoring tools offer free demos or trials. At the very least, they should provide video tutorials or feature highlights to give you a glimpse. Those with minimal experience can explore the eLearning authoring tool's dashboard and functions to see if it aligns with their skills. Or if they might need to look for a more user-friendly platform to create online courses with minimal experience. Hold a feedback round after the fact to get their input.
Everybody was a beginner at some point, so inexperience shouldn't be an excuse to skirt opportunity. Instead, you can support your staff by giving them space to learn as they go. In an online training context, this means purchasing an authoring tool that supports "newbie" online course developers. They can use it to make beautiful, functional online courses as they hone their craft. It's also helpful for a small business person who has their own tasks to focus on and no budget for professional developers. How do you pick the right eLearning authoring tool? It should have a WYSIWYG dashboard, editable eLearning templates, and easy-to-use editing tools. It should also have customizable branding options and built-in surveys that can be created with ease.
Which design principles should you keep in mind when creating online courses for busy professionals? Do you know which features to look for in your new LMS? Our eBook Cost-Effective And Custom-Tailored: A Comprehensive Guide To Create Online Courses With Limited Resources features tips to create online courses with limited resources—and experience. It even covers which vital talents you need to develop online courses from the ground up and how to create online training on a tight timeline.
For more updates check below links and stay updated with News AKMI.
Education News || Tech News || Automotive News || Science News || Lifetime Fitness || Sports News || Giant Bikes

Source