Education
The Beginner's Guide To Making A Training Video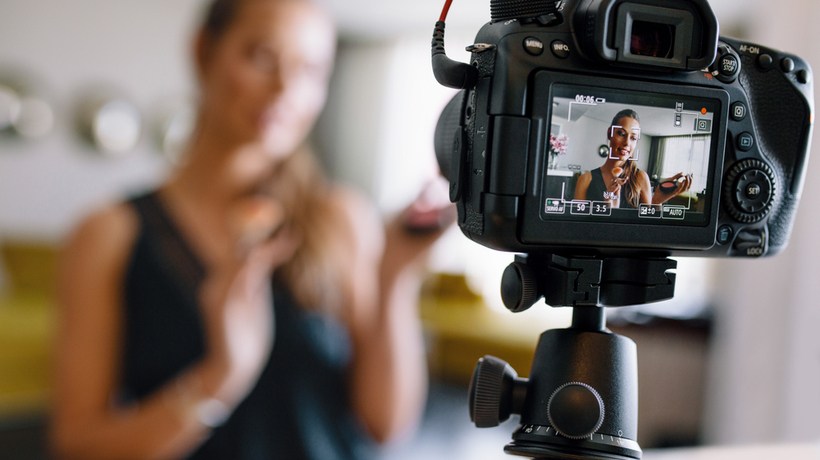 How To Make Professional Quality Training Videos
Making a training video is a staple in all eLearning programs. The true challenge lies in being able to produce high-quality content. This is where most content creators fail—how do you deliver to your audience something useful that feels professional? In this day and age, where everyone carries a phone that can be used as a video recording device, audience standards are pretty high.
eBook Release
The Beginner's Guide To Making A Training Video
Video is a powerful training tool, but developing good training videos is not as easy as pointing your smartphone and pressing record.
Luckily, there is a straightforward process that can help you with that, and this exactly what the eBook "The Beginner's Guide To Making A Training Video" is all about. This is the accumulation of decades of training video production experience that results in a step-by-step analysis on how to make a training video as effectively and efficiently as possible.
It sounds very promising, and it does indeed deliver this promise. After reading this eBook, you will be able to properly develop the proper learning strategy; you will understand thoroughly all steps of pre-production, including scripting, managing, planning, and budgeting; you will get insider tips on every stage; and you will ultimately be able to create a training video, distribute it and evaluate the learning outcome.
About This eBook
There are four parts in this eBook: Learning Strategy, Pre-Production, Production, and Post-Production. The reader is guided through each of these stages as they go through page after page of useful tips.
Phase 1: Creative Brief/Learning Strategy
The eBook begins with an explanation of what a creative brief actually is. This is vital, as this is the document that will serve as the backbone of your project. This blueprint will help your entire team be on the same page. The eBook offers a list of questions that will help you form your brief, some good tips that will help you set up a content outline ASAP, and brilliant examples that will make the entire process crystal clear. The creative brief will be something you are going to be referring to until the end of this journey, so it's important that you give it adequate time.
Phase 2: Pre-Production
Pre-production is such an important step when you are making a training video. There are many things you have to take into account, but the eBook provides a handy list to keep track of everything. I believe that this is the most challenging of all the phases as it deals with a variety of different elements. However, if you are aware of the process, you will be able to coordinate everything as needed and move to the next phase without any serious issues.
Phase 3: Production
Production is when you create assets such as video, music, sound effects, graphics, photographs, and voice-over narration. It is the main phase where you create the assets you are going to need. This is where all the planning from Phase 2 will finally pay off. Phase 3 is one of the most exciting phases because you get to see your ideas take form.
Phase 4: Post-Production
Finally, post-production is when you assemble all the assets you created into a final training video. This includes editing and implementation. This is the final phase, the one that brings every little thing together. The outcome of this phase will be your training video.
Download The eBook "The Beginner's Guide To Making A Training Video"
Making a training video is a long and exciting journey. If you would like to learn more, you should download the eBook The Beginner's Guide To Making A Training Video. Cinecraft has produced an amazing, valuable resource that will guide you through all the phases of making a training video. They explain the theory, offer practical advice, good examples, and lots of extra downloadable resources that you can use in order to keep your project on track. If you plan on making or outsourcing a training video, this eBook is an absolute must.
For more updates check below links and stay updated with News AKMI.
Education News || Tech News || Automotive News || Science News || Lifetime Fitness || Sports News || Giant Bikes

Source