Stock Market
Here's everything new coming to Hulu in February 2023 — and what's leaving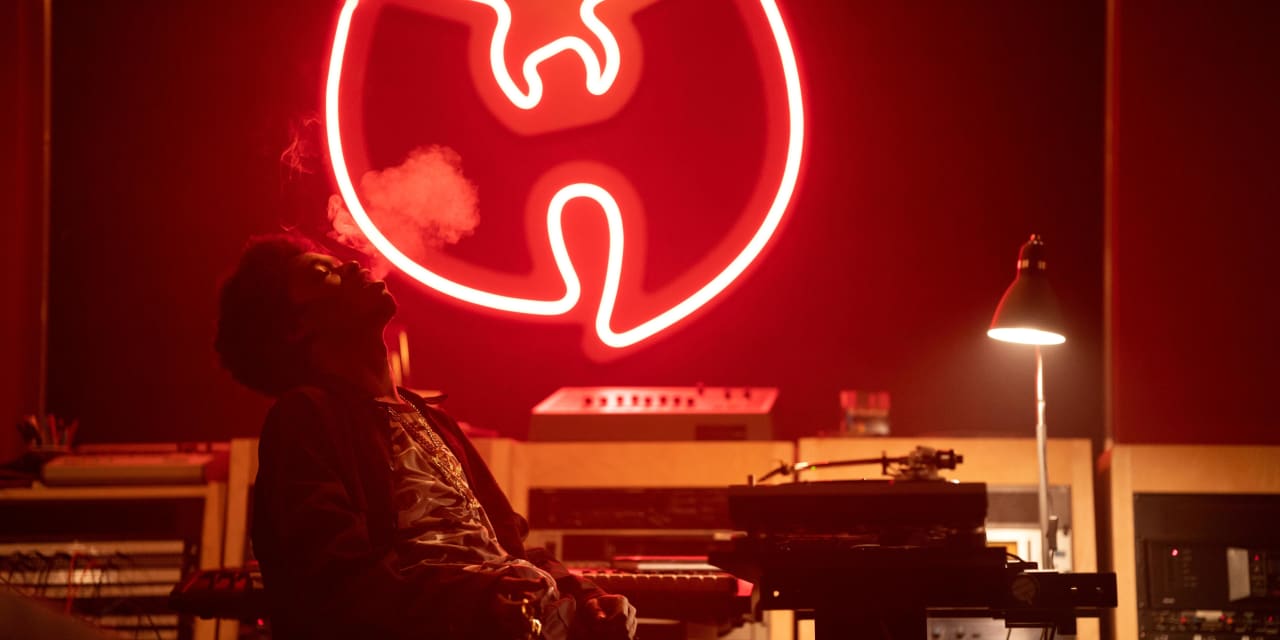 February 2023 brings the final seasons of three high-profile Hulu/FX titles, as well as a slew of new true-crime docuseries and network shows.
"Wu Tang: An American Saga" (Feb. 15), Hulu's biographic series about the iconic hip-hop group, will roll out its third and final season, while FX's epic '80s drug drama "Snowfall" (Feb. 23) will conclude with its upcoming sixth season. It's also the end of the road for the animated reboot of "Animaniacs" (Feb. 17), after three seasons.
On the true-crime front, Hulu has "Taiwan Crime Stories" (Feb. 1), exploring four stories from "Taiwan's dark underbelly"; "Killing County" (Feb. 3), a three-parter about a shooting that leads one family to question everything they thought they know about their Central California city, executive produced by former NFL quarterback and social activist Colin Kaepernick; and "Stolen Youth: Inside the Cult at Sarah Lawrence" (Feb. 9), a three-part series that delves into the notorious case of a man who moved into his daughter's college dorm and started a sex cult.
For more: Here's what's worth streaming in February 2023, from 'Dear Edward' to 'Wakanda Forever' and 'You'
Also see: What's coming in February to Netflix | Amazon Prime Video | HBO Max
The Disney
DIS,
-2.21%
-controlled streaming service also has a handful of network premieres, such as the final season of ABC's "A Million Little Things" (Feb. 9), Fox's "The Masked Singer" (Feb. 16), ABC's "American Idol" (Feb. 20), and Fox's new sitcom "Animal Control" (Feb. 17). Meanwhile, it's your last chance to watch movies such as "Inception," "Fruitvale Station," "A League of Their Own" and "Office Space," which are all leaving by the end of the month.
Here's the complete list of what's coming — and going — in February (release dates are subject to change):
What's coming to Hulu in February 2023
Feb. 1
Taiwan Crime Stories: Season 1 — Series Premiere
Impractical Jokers: Complete Seasons 1-3
Naruto Shippuden: Season 7, Episodes 378-389 (Dubbed)
Sherman's Showcase: Season 2B
2012 (2009)
50/50 (2011)
Aileen Wuornos: American Boogeywoman (2021)
All the King's Men (2006)
Amour (2012)
Are We There Yet? (2005)
Arthur Christmas (2011)
Bad Reputation (2018)
Brown Sugar (2002)
The Cable Guy (1996)
Chocolate (Sub) (2008)
Cow on the Run (2021)
Darkness Falls (2003)
Date Movie (2006)
First Daughter (2004)
Gnomeo & Juliet (2011)
The Green Mile (1999)
Happy Gilmore (1996)
The Help (2011)
How Do You Know (2010)
How to Train Your Dragon 2 (2014)
I, Robot (2004)
If Beale Street Could Talk (2018)
It's Complicated (2009)
Just My Luck (2006)
Kissing Jessica Stein (2002)
Lee Daniels' The Butler (2013)
Life or Something Like It (2002)
Madeline (1998)
Man on Fire (1987)
Pride (2007)
Ruby Sparks (2011)
Safe House (2012)
Scarface (1983)
The Secret Scripture (2016)
Shock and Awe (2017)
Something's Gotta Give (2003)
Superbad (2007)
Surrogates (2009)
Thank You for Smoking (2006)
The Watch (2011)
Water for Elephants (2011)
The Waterboy (1998)
Welcome to the Rileys (2010)
Feb. 2
National Geographic Investigates: Colombian Hippo Invasion: Special Premiere
I'm Totally Fine (2022)
Feb. 3
Killing County: Complete Docuseries
Burn (2019)
Gigi & Nate (2022)
Haunt (2019)
Jeepers Creepers: Reborn (2022)
Jungle (2017)
Feb. 4
Project Legion (2022)
Feb. 7
Black Travel Across America: Series Premiere
Feb. 8
Santo Maldito: Complete Season 1
Are We Done Yet? (2007)
Feb. 9
Stolen Youth: Inside the Cult at Sarah Lawrence: Complete Docuseries
A Million Little Things: Final Season Premiere
National Geographic Investigates: Battle for Alaska's Oil: Special Premiere
National Geographic Investigates: Great Lakes Wreckage: Special Premiere
Not Dead Yet: Series Premiere
Piggy (2022)
Feb. 10
Brimstone (2016)
Jesus Henry Christ (2011)
The Perfect Weapon (2016)
Pound of Flesh (2015)
Something in the Dirt (2021)
The Storied Life of AJ Fikry (2022)
Feb. 13
Next Level Chef: Season 2 Premiere
Feb. 15
Wu-Tang: An American Saga: Final Season Premiere
Horario Estelar: Complete Season 1
Love Trip: Paris: Series Premiere
Craig of the Creek: Season 4C
A Long Way Down (2014)
Blade of the Immortal (2017)
Cocaine Cowboys (2006)
Cocaine Cowboys 2 (2008)
Cocaine Cowboys Reloaded (2014)
The Seat Filler (2004)
Feb. 16
The Masked Singer: Season 9 Premiere
National Geographic Investigates: Legal Marijuana in America: Special Premiere
Feb. 17
Animaniacs: Complete Third and Final Season
Animal Control: Series Premiere
Accident Man: Hitman's Holiday (2022)
All Roads Lead to Rome (2015)
Black November (2012)
Forsaken (2015)
Game of Love (2022)
La Boda De Valentina (2018)
Rogue Agent (2022)
Shut In (2015)
Feb. 18
Hold Your Fire (2021)
Feb. 19
Slayers (2022)
Feb. 20
American Idol: Season 21 Premiere
The Company You Keep: Series Premiere
Feb. 23
National Geographic Investigates: Peru's Grave Mystery: Special Premiere
Snowfall: Final Season Premiere
Feb. 24
Bruiser (2023)
211 (2018)
A Million Little Pieces (2018)
Prisoners of the Sun (2013)
The Reef: Stalked (2022)
Spin Me Round (2022)
Feb. 26
Iron Mask (2019)
Feb. 28
The Book Thief (2013)
What's leaving Hulu in February
Feb. 11
Batman Begins (2005)
The Dark Knight (2008)
The Dark Knight Rises (2012)
Inception (2010)
Insomnia (2002)
Let the Right One In (2008)
Feb. 13
Fruitvale Station (2013)
Feb. 14
The Brass Teapot (2012)
Enron: The Smartest Guys in the Room (2005)
The Hate U Give (2018)
One Last Thing (2005)
Feb. 24
The Last Witness (2018)
Feb. 28
28 Weeks Later (2007)
A League of Their Own (1992)
Brothers (2009)
Buried (2010)
Chronicle (2012)
The Da Vinci Code (2006)
Dave Chappelle's Block Party (2006)
Epic Movie (2007)
Ever After: A Cinderella Story (1998)
The Happening (2008)
Joe (2014)
Lemon (2017)
The Last Song (2010)
Liar, Liar (1997)
The Life Aquatic With Steve Zissou (2004)
Miss You Already (2015)
Never Back Down (2008)
Oculus (2013)
Office Space (1999)
Open Season 3 (2011)
Pathfinder (2005)
Picture Perfect (1997)
Results (2015)
Rio (2011)
The Scout (1994)
Secret Window (2004)
Snatch (2000)
Still Alice (2015)
Turbo: A Power Rangers Movie (1997)
Wall Street (1987)
We Bought a Zoo (2010)
White God (2014)
For more updates check below links and stay updated with News AKMI.
Life and Style || Lifetime Fitness || Automotive News || Tech News || Giant Bikes || Cool Cars || Food and Drinks

Source