Stock Market
Planning to remarry after a divorce? 6 tips to protect your financial future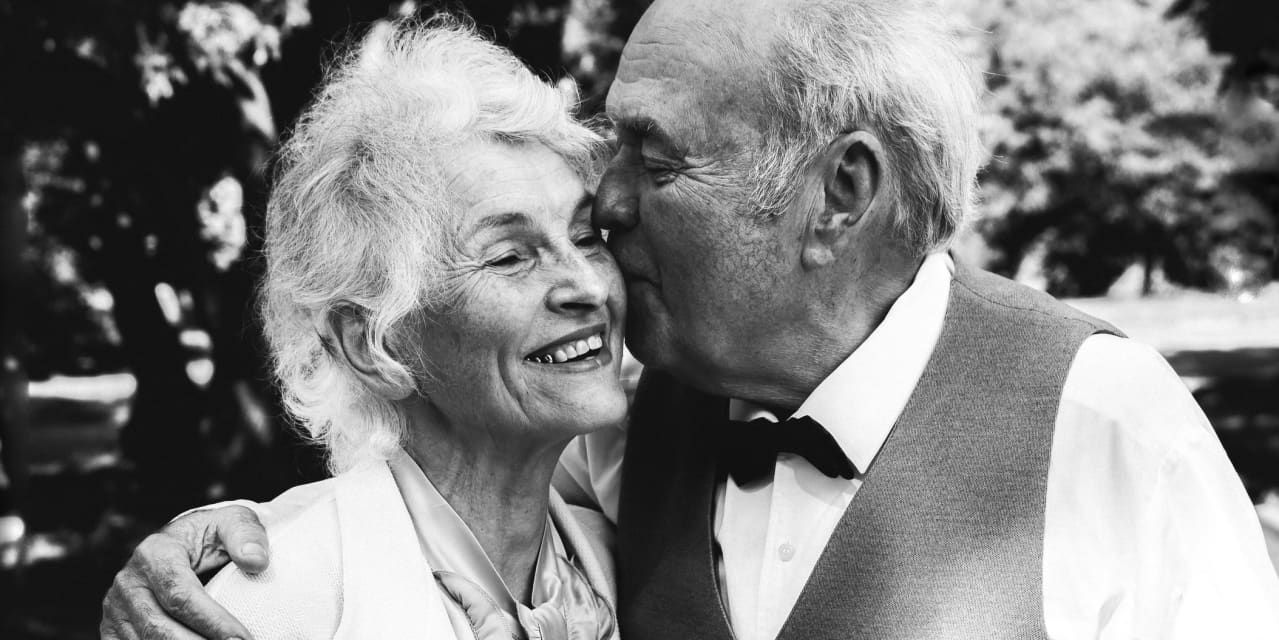 As the calendar turned to 2023, many of us took a moment to think about resolutions. I want to lose 10 pounds. I want to read things that aren't just about work. I want to learn how to play pickleball.
Or maybe this year I'll give a relationship another shot. Maybe I'll even remarry.
Many of us think about this idea with an understandable degree of trepidation. Your last relationship ended badly. Maybe you got divorced.
But this year, as you look ahead with renewed optimism, there are six steps that you can take that might make relationships easier to navigate, leave you better protected for your financial future, and make you happier.
Now, admittedly, not all these ideas create conversations that are the easiest to initiate. Some carry with them some difficult presuppositions. Because of this, you may want to get some outside help. Hiring a skilled adviser can make all of this go down a little easier.
1) Get that prenup
Oh, start with the toughest one. No one wants to think about divorce when planning their wedding. But a better way to think of a prenuptial is that it's not about the end, it's about the start. A prenuptial agreement actually allows marriage to start on a stronger footing based on mutual understanding and honesty. A prenuptial agreement lets a couple enter marriage with full financial clarity, spells out financial expectations during a marriage, and specifies clearly what will occur in the event of…well, you know the "D-word." A prenuptial agreement can be particularly important in situations when each partner brings their own significant assets to a new union.
2) Trust…but verify
Planning is key to ensure your assets pass as you wish. A revocable living trust, which is set up during your lifetime and can be changed (or "revoked") at any time, can be used as your main dispositive document instead of a will. Unlike a will, the provisions of a revocable trust kick in not just in the event of death, but also in the event of incapacity (think Alzheimer's disease, a major stroke, or some other such disabling condition). This means that a living trust can provide for the trust creator, the creator's partner, and their children during any period of incapacity prior to death. At death, the trust can have the same provisions as a will, but, unlike a will, these provisions may be kept confidential. Using a revocable trust may be particularly useful for a couple concerned that family members may challenge their wishes in the event of disability or challenge a will at death.
3) Consider life insurance
You may want to think about life insurance, perhaps held in an irrevocable life insurance trust (ILIT), which allows the proceeds to pass tax-free, to provide funds for a surviving spouse—or children of a prior marriage. When major life changes happen, it is important to review all insurance policies—including life, property & casualty, and/or umbrella insurance. These reviews make sure you are adequately covered at a competitive cost, that the insurance is titled in the right names, and that premiums continue to be paid. An independent insurance adviser can review policies to make sure they are performing as intended, and evaluate the scope of coverage, depending on your particular situation. Utilizing an ILIT may also be a good way to purchase and maintain life insurance for women who find themselves newly single.
4) Estate planning
If you are getting divorced, and particularly if you remarry, check in on account titles, beneficiary designations, and powers of attorney. Couples should review their estate plans to confirm that their planning reflects their current wishes. Married couples have the benefit of the unlimited marital deduction, which means that they can gift during their lifetime or bequeath at death an unlimited amount of assets to their U.S. citizen surviving spouse without any gift or estate tax. Unmarried couples have to engage in different estate planning techniques to pass the maximum amount they can to their partners tax-free.
5) Check beneficiaries
After divorce, review your 401(k), retirement accounts, and life insurance policies. In the middle of a medical crisis, no one wants to be scrambling to see that your plans are current…and you typically don't want your ex-spouse making medical and financial decisions for you if you are not able to decide for yourself. If a partner dies, an outdated or blank beneficiary entry could spell disaster for the surviving partner, resulting in an unintended beneficiary receiving the funds. Update your will if your ex-spouse is a beneficiary. If you remarry, keep in mind that a prenuptial agreement or state law may require you to give some portion of your assets to your spouse, so have an estate planning expert guide you through any changes you make. You may also need to change the beneficiary of your life insurance and retirement plans, as well as your healthcare and financial powers of attorney, should anything unfortunate happen.
6) Choose wisely
Find and name a corporate trustee. They are neutral, eliminate suspicion, and prevent tensions with your newly blended family. It can be a significant benefit to you and your family members to hire a professional to serve as executor of you and your spouse's will and/or act as a trustee of any trusts. A corporate trustee has professional knowledge and expertise with the legal, tax, and administrative complexities of administering estates and trusts, and has the time, resources, and financial wherewithal to address the needs of the beneficiaries and protect their interests. A corporate executor or trustee will also act impartially, providing an objective voice that can resolve and minimize conflict.
All six of these steps will help make 2023 a great year—and help put you in a great financial position for all your future new years to be happy ones.
Sharon L. Klein is president of Family Wealth, Eastern Region, for Wilmington Trust, N.A.
For more updates check below links and stay updated with News AKMI.
Life and Style || Lifetime Fitness || Automotive News || Tech News || Giant Bikes || Cool Cars || Food and Drinks

Source