Stock Market
The AI chatbot phenomenon is now making waves in China, too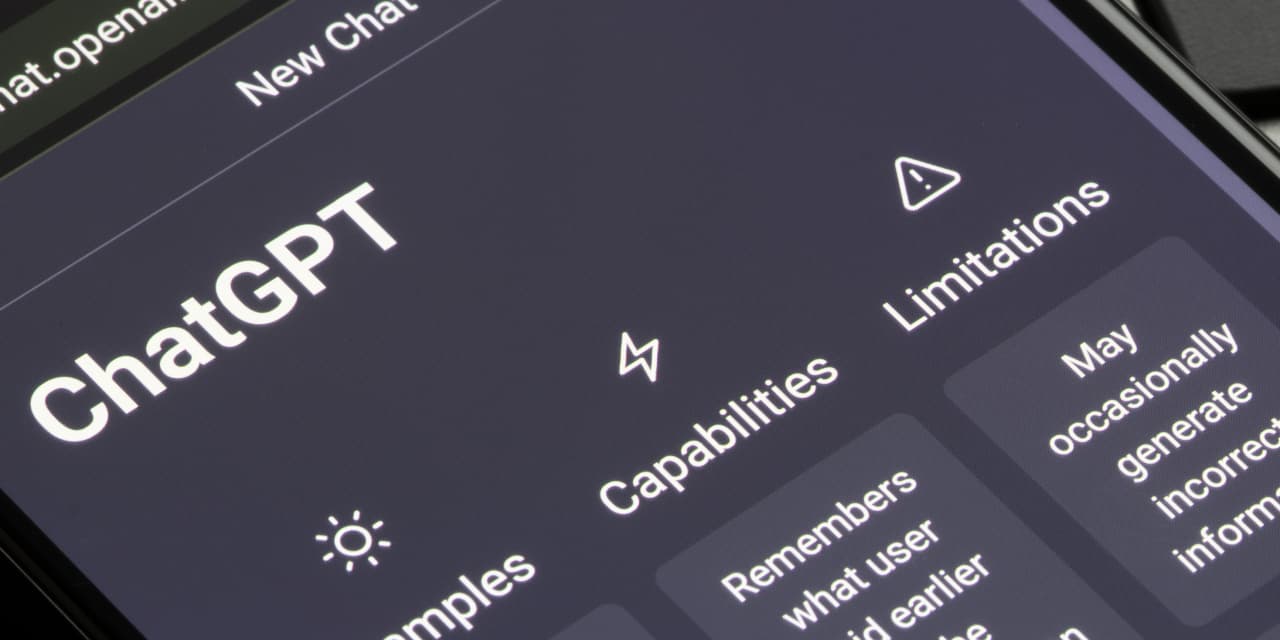 James Li is happy with his programming job in Beijing. But the offers from other companies seeking his talent to help build AI products are eating away at him.
"AI has been around a while. But I've never seen such a hiring frenzy in my circle of friends and contacts," he told MarketWatch.
" Companies in China may have trouble pursuing their traditional approach — relying on Western firms to birth novel technologies, after which Chinese companies rapidly build atop those products using China's mass labor, funds and market size — in an area reliant on sensitive information inputs that are out of bounds for Chinese companies. "
The latest boom is barely as old as 2023. It began with ChatGPT, a so-called chatbot created by U.S.-based OpenAI, into which Microsoft
MSFT,
+0.31%
has invested billions. Google parent Alphabet
GOOG,
-0.05%
GOOGL,
+0.07%
recently announced its own chatbot project.
First Take: Can Microsoft make Bing cool with ChatGPT? There's so much upside that it may not have to.
Also see: Microsoft still has 'a mountain to climb' despite AI and ChatGPT efforts
With chatbots, users can input queries seeking a vast range of results, from arcane trivia to pre-written college term papers. Experts have said that we are at the dawn of the technology, and that its power to supersede human-response capabilities will soon be upon us.
The business world has begun salivating over the potential uses of the technology, which could streamline processes, automate tasks currently carried out by humans, and even learn company workflows and provide optimization strategies.
See: 'ChatGPT is today's hand calculator,' this CEO says
For a while, it seemed, China was sitting on the sidelines. Until this month, that is.
In recent weeks, Alibaba Group Holding
BABA,
-0.54%,
Baidu
9888,
+0.42%
BIDU,
+1.50%,
Tencent Holdings
700,
-2.07%,
NetEase
NTES,
-1.25%
and JD.com
JD,
-0.21%
all announced varying degrees of progress in their AI chatbot endeavors, from early testing to rollout target dates.
Baidu said recently it would complete internal testing of its "Ernie Bot" by March. ChatGPT and Chinese chatbots have swiftly become one of the hottest topics on Chinese social media. Investors are scrambling to make sense of the implications. Companies have announced additional resources for related projects.
On a recent live-streamed conference hosted by internet giant Sina.com, entrepreneur and computer scientist Yuan Jinghui compared the coming technology to the moon landing.
But Chinese firms have to contend with a tightly controlled internet, the major source from which chatbots draw their intelligence. Beijing blocks thousands of websites, including knowledge bases like Wikipedia, Google and Google Scholar; most major Western news outlets; and many others.
Don't miss: These 20 AI stocks are expected by analysts to rise up to 85% over the next year
Also see: AI is dominating the action in the stock market right now
Some firms are already feeling the direct hand of the authorities.
ChatYuan, developed by Chinese startup Yuanyu Intelligence and the first Chinese chatbot to go live, on Feb. 3, caught fire on the Chinese internet and began fielding thousands of queries. But five days later it was suspended "due to suspected violations of relevant laws, regulations, and policies," the California-based internet watchdog China Digital Times reported Saturday.
The shuttering of the site came after users posted screenshots of the chatbot's responses answering sensitive political questions, including references to Xi Jinping's rule referring to it as dictatorship.
A decade ago, Microsoft launched a rudimentary chatbot in China called Xiaoice, capable of little more than simple conversation. But it was swiftly pulled offline after replying that the "Chinese dream" was only possible in America.
Besides trying to build all-knowing AI systems within tight censorship constraints, Chinese companies face other hurdles.
China has long relied on Western firms to birth novel technologies, after which Chinese companies rapidly build atop those products using China's mass labor, funds and market size, said Hu Yushan of the boutique investment brokerage Enclave Capital, based in the western metropolis Chengdu.
But companies in China will have more trouble doing this with programs that rely on sensitive information inputs that are out of bounds for Chinese companies.
Regardless, Chinese AI stocks have exploded in recent weeks.
Baidu's Nasdaq-listed stock has doubled over the last month. CloudWalk Technology's Shanghai-listed stock
688327,
-3.69%
shot up 100% in the same period. Beijing Deep Glint Technology
688207,
-6.18%
and SenseTime Group Inc.
20,
+2.62%
SNTMF,
-93.41%
are up 62% and 26%, respectively.
But Beijing is warning against hyping such stocks. Last week, the state-run Securities Daily accused Chinese investors of engaging in an overzealous and "dangerous" chase after AI-related stocks.
"From the perspective of investment and financing alone, for new technologies and new trends beyond the scope of ordinary people's cognition, we should temper the excitement and treat it rationally and calmly," the publication said.
Tanner Brown covers China for MarketWatch and Barron's.
Read on:
ChatGPT is 'what the Beatles were to music.' Time to look through the haze of AI fever.
ChatGPT to charge $20 a month for premium subscriptions, as chatbot grows faster than TikTok
Tech execs can't stop talking about AI after success of ChatGPT
More China dispatches from Tanner Brown:
Chinese moviegoers — starved for entertainment and craving normalcy — are set to put the country's film industry back on top
Latest data on services and factory activity show China's economy rebounding from pandemic doldrums
Can the Chinese economy rebound? Is the 2022 population decline the start of a trend? Here are the China stories to watch in 2023.
For more updates check below links and stay updated with News AKMI.
Life and Style || Lifetime Fitness || Automotive News || Tech News || Giant Bikes || Cool Cars || Food and Drinks

Source