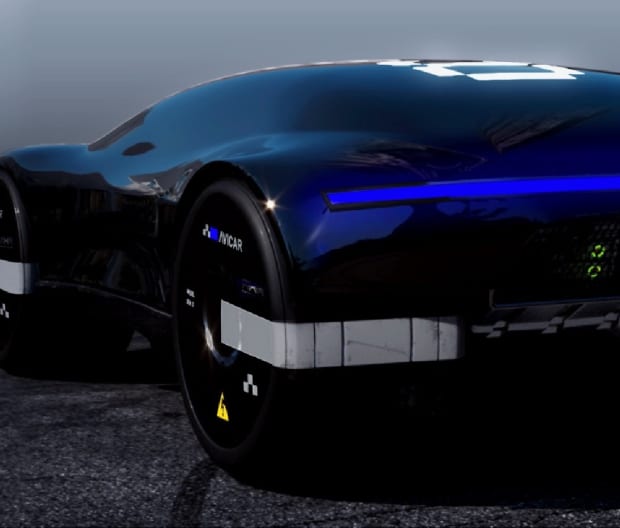 Avicar's new VR auto racing platform will enable drivers to compete in actual racecars remotely.
Most virtual reality experiences tend to stay in the digital world. Build something in VR, that's where it lives. Fly a jet simulation and the plane only experiences a sky made of ones and zeros. The same is true for auto racing. Slap on a VR headset and you can race against other players anywhere in the world.
But what if the competition were more than just a video game? A new platform from Avicar is challenging our understanding of virtual reality and its intersection with the physical world.
The company just announced plans to launch a new racing league that uses VR technology to allow drivers to control a full-sized remote controlled car from anywhere in the world.
The system uses livestream cameras onboard the car to funnel information and video to on-demand heads-up display inside the driver's headset via high-speed Wi-Fi, 5G, or satellite—so racers can drive real-world cars in microsecond real-time.
Beyond the visual information, those "behind the wheel" will use a pair of controllers that offer reactivity and tactile response feedback via haptics and sound to stay better in touch with the car—an industry first, according to Avicar. Eliminating physical danger to drivers will advance motorsports to an entirely new place, the brand claims.
Related: On the Ground at Mint 400: America's Most Accessible Off-road Race
"By removing the driver from the vehicle, engineers can push performance past levels deemed too risky for human safety standards," says Cartier Brown, one of Avicar's co-founders. "As FIA implements certain driver safety rules in F1, zero-seat vehicles remove the risk to the driver, allowing engineers to increase the downforce to levels not seen before."
With the constraints of the human body's tolerances subtracted from the equation, Avicar sees a theoretical future where racing is no longer limited to traditional tracks and will barely be constrained by gravity. "Imagine a race where cars can be driven vertically or even inverted," says Brown. "We can truly push the vehicle to its limits without limitations set by driver, safety thanks to Remote Reality."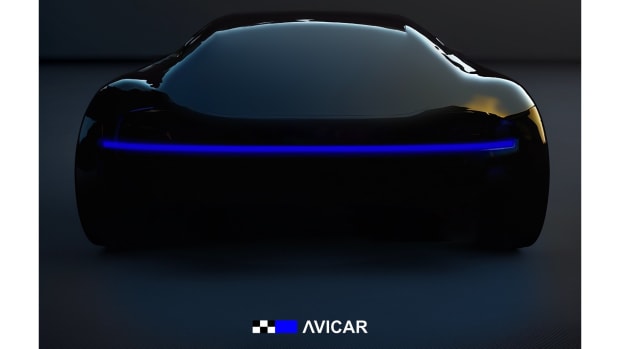 Yes, you read that correctly. The company is working on achieving levels of downforce that allow cars to race upside-down. That ambitious, sci-fi-driven future isn't quite here yet. For the first season, competitions will take place on oval tracks, but Avicar's plan is to eventually create custom tracks with walls and tunnel loops for vertical and inverted driving.
In partnership with Siemens Advanta—Siemens' digital transformation advisory and professional services organization—the two companies created a digital R&D environment and process to build the zero-seat sports cars. The simulated racing platform allows the company to test the cars as well as the drivers before actually taking them to the track.
Related: VR Fitness Is a Serious Workout, Seriously
"We're excited to help Avicar transform motorsports using digital twins and Remote Reality," says Rani Shea, chief executive officer of Siemens Advanta North America. "Through the industry's most comprehensive digital twin technology, Siemens will enable Avicar to accelerate how these vehicles move from concept to production-ready race cars—opening up vast opportunities for innovation in design and manufacturing."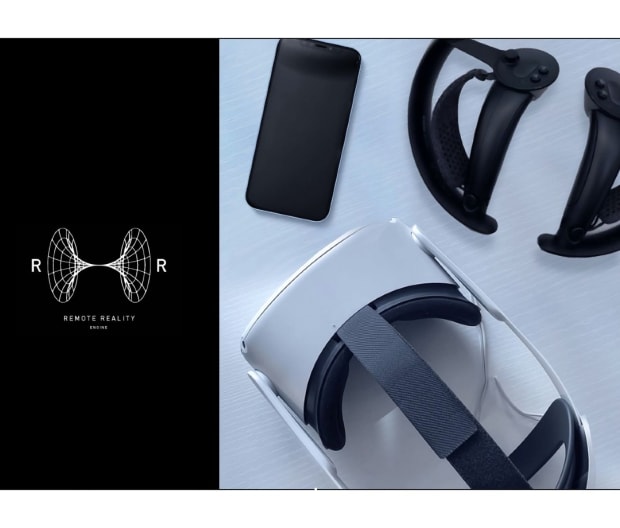 Avicar has yet to announce performance data, full specs, or pricing (but if you gotta ask, you probably can't afford it) on its cars. At launch, 11 vehicles will be on offer and represent team franchises. Owners will get the opportunity to test the cars' capabilities during the pre-season in the New York metro area.
Related: Racing Legend Travis Pastrana to Make 2023 Daytona 500 Attempt
Racing won't be limited to a scant dozen individuals. Others interested in driving the Avicar will have the opportunity to buy "Angel Key" memberships—minted on the blockchain for authentication—then participate in tryout-type "beginner tests" and VR evaluations at the firm's R&D facility. Those who move forward will then be tested on physical tracks. The top drivers will be drafted to join one of 11 teams to compete in the Cloud Prix Championship in December 2023 in Miami.
We have yet to see the car in its physical form or experience the software interface. But Avicar's concept is certainly revolutionary and could represent a radical evolution in autosports. We'll be watching this space.
For more information visit avicar.io.
For more updates check below links and stay updated with News AKMI.
Life and Style || Lifetime Fitness || Automotive News || Tech News || Giant Bikes || Cool Cars || Food and Drinks

Source