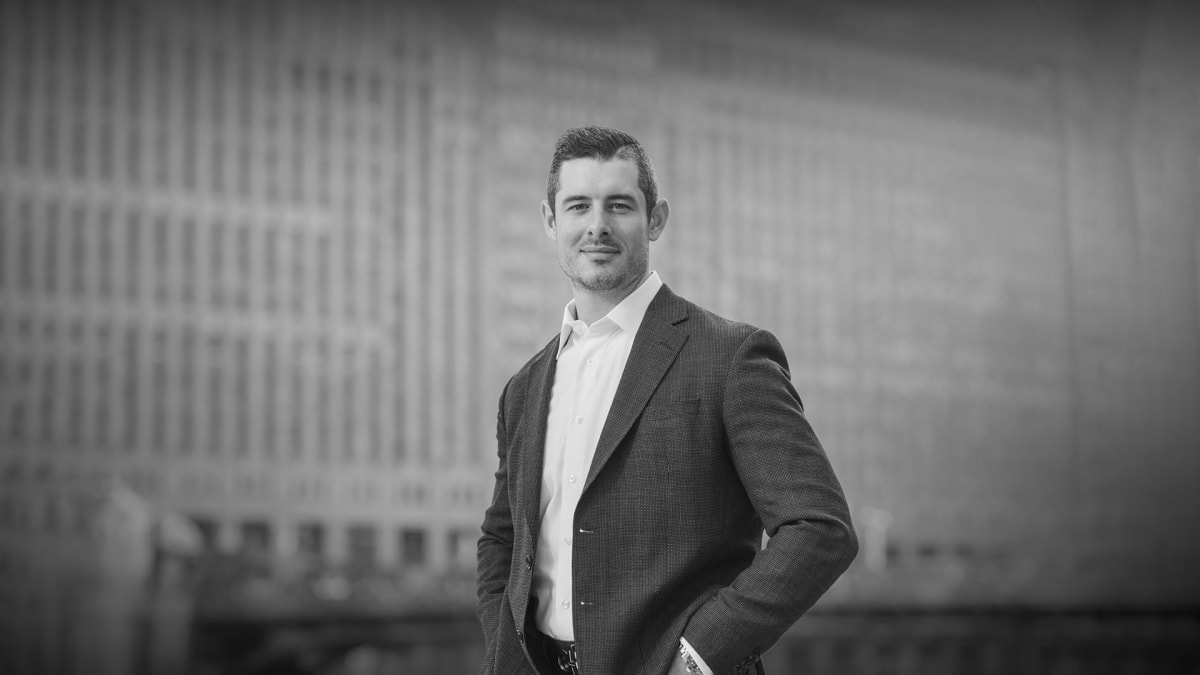 Developing a strong company culture gives you a competitive edge by attracting top talent and inspiring employees.
What do people say about your company when you're not in the room?
Your initial thought may be, who cares, but in today's fiercely competitive marketplace, the answer to that question is more crucial than ever. As the global economy evolves, developing a strong company culture can give you a competitive edge by attracting top talent and inspiring employees. However, many leaders need help navigating roadblocks to implement meaningful cultural change.
This is where Matt Mayberry comes in. The former NFL player turned thought leader and business consultant has made it his mission to help companies unlock their full potential by building exceptional cultures. In his latest book, Culture is the Way: How Leaders at Every Level Build an Organization for Speed, Impact, and Excellence, Mayberry lays a roadmap for creating a dynamic and supportive work environment that drives success.
Since its release in February, the book has garnered critical acclaim and become a Wall Street Journal bestseller. Mayberry's innovative approach and informative writing style have earned him a devoted following who appreciate his ability to distill complex concepts into strategies with actionable steps.
Related: Mike Gansey's Journey From Intern to General Manger of the Cleveland Cavaliers
Recently, Mayberry appeared on the Men's Journal Everyday Warrior Podcast. During our discussion, he shared insight into leadership development, explained the importance of culture, and even touched on the legendary rivalry between Chicago Cubs and White Sox fans.
This article delves into the top three roadblocks that prevent leaders from creating great company cultures. And, more importantly, we'll provide practical tips and solutions for overcoming these roadblocks and building a high-performance culture.
1. Lukewarm Leadership
The success of any company depends heavily on the strength of its culture, and at the heart of every culture lies leadership. Without committed and engaged senior leaders, the plan to improve a company's culture can quickly unravel, causing irreparable harm. "The senior leadership team [must] understand that one leader can't make the team, but one toxic leader who's not committed can certainly break and dismantle a team," says Mayberry.
To overcome this critical roadblock, companies must prioritize engagement with their senior leaders from the outset of the planning process. Mayberry recommends inviting leaders to participate in team-building exercises, clarifying organizational values, and addressing concerns and dysfunctions. These proactive steps will go a long way to create a sense of ownership within senior leadership.
Related: Why The Home Depot CEO and Billionaire Bernie Marcus Is Giving Away Most of His Vast Fortune
Without complete buy-in, no amount of planning or effort will be enough. "If your leadership team is not leading the charge, you're doomed," warns Mayberry. The bottom line is that companies must recognize the importance of solid leadership in reshaping their culture and take steps to ensure those they rely on most are invested in the company's growth.
2. Distortion and Distraction
In today's rapidly evolving business world, leaders are bombarded with management strategies and trends that promise to revolutionize their companies. "A leader will read a book or an article about a best practice that Microsoft or Apple is doing," explains Mayberry. "Then they'll think those same practices will work in their organization."
This tendency to adopt strategies without carefully considering their business' unique needs and circumstances can be a significant pitfall for leaders looking to build a great culture. To avoid this, leaders must recognize there is no one-size-fits-all solution. Instead of relying on trial and error, they should consider their options and tailor an approach that fits their needs.
While leaders should stay apprised of what's happening in their industry, they must do so cautiously. Blindly following a strategy because it worked for another company can lead to disaster. By focusing on their needs and priorities, leaders can build a robust, resilient culture that helps the organization thrive.
3. Lack of Ability to Cascade Change
Building a great culture requires more than strong leadership and well-crafted initiatives. It also requires a relentless focus on ensuring the changes you implement permeate the organization, reaching all employees, regardless of their roles.
"You have to be obsessed with ensuring the influence, momentum, and energy transfer throughout the business. Many leaders think this is a four- or six-month journey. They're mistaken," says Mayberry.
This is particularly acute in larger companies, where silos quickly form and communication is challenging to manage. Dismantling these barriers require leaders who act with intention, persistence, and commitment. While it takes sustained effort, those with the resolve to see it through will develop a far more inspired, loyal workforce and see increased productivity.
Changing the conversation
It's important to note that the primary reason for investing in your company's culture is not to make your employees happy; a strong culture is meant to align with strategic objectives and drive market success. To achieve this, you must integrate culture into every aspect of your business, and experts like Mayberry can help. With their guidance, you can build a culture that inspires and motivates employees, attracts top talent, and sets your business apart. In other words, developing a great culture will impact how people talk about your company when you're not in the room.
The Talking Series is a weekly segment that digs deeper into topics discussed by guests of the Men's Journal Everyday Warrior Podcast. A new episode of the Podcast is released each Tuesday.
For more updates check below links and stay updated with News AKMI.
Life and Style || Lifetime Fitness || Automotive News || Tech News || Giant Bikes || Cool Cars || Food and Drinks

Source