Science
National Park Nature Walks, Episode 1: Rocky Mountains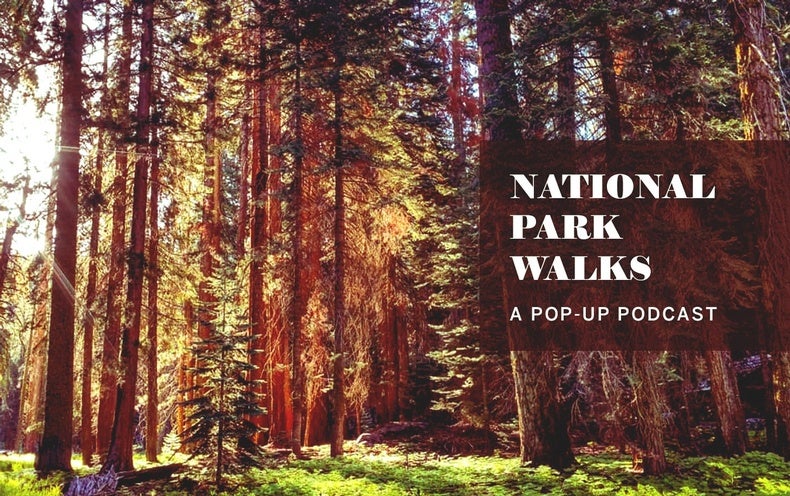 Welcome to Scientific American's National Park Nature Walks. I'm your host and guide Jacob Job. 
Today, we venture into the mountains.
For the better part of a decade, I've explored national parks and other protected areas across the country and world, developing a deep respect and appreciation for them. While there, I spend most of my time alone recording the sounds of the species and places I encounter, all in an effort to connect you to these places as well. In this podcast, I'll share those sounds with you, along with some interpretation of who's making them and what they mean so you're better equipped to take advantage of your next visit to one our parks. National Park Nature Walks is an immersive listening experience that recreates what it's like to be there with me. To maximize your experience, slip on a pair of headphones and find a quiet, cozy space to unwind and relax in.
In today's episode, it's mid June and we're on the west side of Rocky Mountain National Park in Colorado. This side of the park sees far fewer visitors than the much busier east side, but it's no less beautiful and offers an abundance of opportunities to explore remote places with lots of wildlife. Today, we start at dawn at the southern end of the Kawuneeche Valley near where Onahu Creek joins the Colorado River. From there, we'll cross the Trail Ridge Road and head east up the Green Mountain Trail to a hidden gem. A massive open grassy expanse known as Big Meadows. We'll sit alongside Tonahutu Creek before finally making our way to the base of Nakai Peak, where we'll seek shelter from a late morning thunderstorm. Let's go for a walk.
The massive Kawuneeche valley runs north-to-south for nearly 8 miles. Curling along throughout its length are the headwaters of the Colorado River before it winds nearly 1500 miles to the Gulf of California. Here, the river flows through stands of dense, head high willows and expansive wetlands where you can often find moose grazing. It's dawn, so were now listening to the dawn chorus of birds. This happens each morning during the spring and summer. There's a lot of birds in riparian habitats like this so all of these sounds can be overwhelming. Let's try and identify a few. 
The first thing I notice are the haunting and quivering sounds of Wilson's Snipe. These shorebirds live in wet open meadows like this. The sound you hear is the wind rushing over their tail feathers as they dive towards the ground. There's one! The males make this sound to defend territories and attract mates. 
That high-pitched metallic trill you just heard was a Broad-tailed hummingbird. Again, it's the male's feathers that make this sound. To me this is a classic Colorado summer sound. 
You might have noticed a couple of crows calling from the top of a distant pine tree. Right there!
There's a Wilson's Warbler singing. I call this the Friar Tuck bird because it's all yellow with a round patch of black feathers on the top of it's head. They're small and often forage inside willows, so they're hard to see. But their quick, repetitive two-parted song usually gives them away.
There's a song most of us have heard at some point in our lives, especially early in the morning. When people talk about being an early bird, I'm pretty sure they are referencing the robin. Their song can be monotonous, but I kind of like how eager they are.
Siskins! A small flock of them landed in the spruce tree above us. They're really chatty. That last rising 'zeeeeee' is a dead giveaway.

Well I'm a little cold, I think it's time to move. Let's cross the Trail Ridge Road and head up the Green Mountain Trail.
We're now walking under a tall canopy of pines and spruce trees. It's quiet except for the sound of the wind moving through the needles above us. The trail is steep, so we'll take it slow. 
I hear a Hermit Thrush up ahead. They have this ethereal flute-like song with a single, introductory note, followed by pure magic. They like deep forest like this.
A humming bird feeding on the columbines along the trail.
Hear that? Woodpeckers drumming on those trees behind us. They sound like American Three-toed Woodpeckers.
Here's a common bird that sings most of the day in these forests. Ruby-crowned Kinglets are tiny, but their song has so much energy. This is probably the smallest bird in the forest. I like to think that because they're so small they have to wind up their song a little bit first before letting it all spill out. 
That nasally sound are the calls of the Red-breasted Nutchatch. They walk up and down tree trunks storing seeds to eat during the long, hard winters here. My dad says they're the hardest working birds in the woods because they seem constantly busy.
We've reached Big Meadows and it's just incredible. You can see Mt. Patterson straight ahead and Nakai Peak to the left at the northern end of the meadow. Let's just take a minute to soak it in.
That's Tonahutu Creek roaring in the distance and a Lincoln's Sparrow singing next to it. Let's get a little closer. 
I just love their song. It's sweet sounding, but there's a little bit of melancholy to it.
There's a Raven sitting on that lone pine. So much bigger than the crows we saw earlier.
Let's head north towards Nokai Peak and see what we can find.
Melospiza melodia! For some reason, whenever I see a Song Sparrow I always say it's Latin name out loud. Don't ask me why. They sound like Lincoln's Sparrows, but their song is pretty easy to learn. There are three parts. First, two or three introductory notes, then a trill, and a jumble of notes at the end.

There are lots of small streams throughout Big Meadows that feed into the bigger creek. Especially this time of year when snowmelt is moving downhill across the park. 
There's our Lincoln's Sparrow again.
It looks like storm clouds might be moving in. Let's get out of the meadow and find shelter back in the forest.
Remember that bird? The Ruby-crowned Kinglet. I told you they're everywhere.
Storms occur fairly regularly on this side of the park this time of year. I love how the thunder echoes between the mountains.
Here's our robin again.
Here's a new bird. A Golden-crowned Kinglet. He almost sounds like a sneeze that never quite gets free. They love foraging in the lower branches of these conifers.
A butter butt! Audubon's Warbler. Birders like to call them 'butter butts' because they have bright yellow patches on their butt. 
Hear that monotonous note in the distance? Let's get a little closer. It's a Townsend's Solitaire. It kind of looks like a gray bluebird hanging out at the tops of trees in the forest.
A Mountain Chickadee. This is their raspy call, which kind of sounds like they have a sore throat.
The sky is getting really dark. We should probably get under those boulders and wait for the storm to pass.
Those high-pitched calls during the thunder were from a Northern Flicker. This far west, the undersides of their feathers are red, but the further east you go, those feathers change to yellow. 
Well, we should probably head back and dry off. Thank you for joining me. I'll see you on our next National Park Nature Walk. 
For more updates check below links and stay updated with News AKMI.
Life and style || E Entertainment News || Automotive News || Science News || Tech News || Lifetime Fitness || Giant Bikes

Source