Science
We Need More Scientists in the U.S. Diplomatic Corps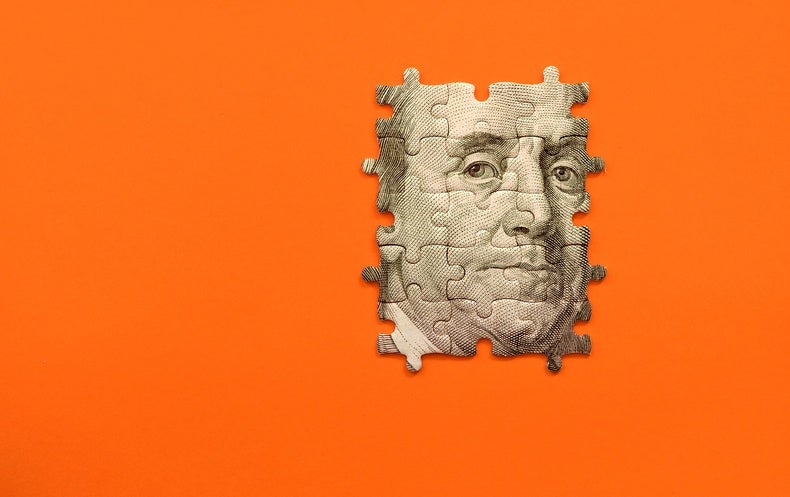 Ben Franklin might have been on the short list for a Nobel Prize if there had been such a thing during his lifetime. The amazing breadth of his contributions stand out even today, ranging from his work on the science of electricity and the wave theory of light to demography, meteorology, physical oceanography and even behavioral science. But Franklin was also the ambassador to France at a crucial time for the United States: his reputation as a scientist galvanized his popularity in Europe, which allowed him to secure France's support for the new nation.
His scientific expertise may seem like a footnote in the long tradition of our nation's diplomatic corps, where expertise traditionally stems from studies of place, history and economics. But Franklin's example is a good reminder that we need scientists for today's challenges in diplomacy and development, and not just because of their expertise; we need them because their skills, networks and ways of thinking about problems all represent the best of what America can offer the world.
The prominence of American science, technology and engineering on the world's stage is undisputed. Over the past 75 years, our academic institutions, most innovative companies and public at large have all benefitted from sustained and directed investment by the federal government. The vision of what the government could undertake, when the risks were too great for any other entity, was informed by a post–World War II mindset about the role of science in American life. Since that time, taxpayer dollars have supported a broad portfolio of basic research that has undergirded long-term American prosperity and security: from faster and more efficient airplanes, to the internet, to genomics, weather satellites, vaccines and so much else.
Today the challenges to continuing this leadership are both internal and external. While discretionary federal funding for basic science has flatlined for a generation, emerging challenges from outside our borders have become more complex, cutting across boundaries, and confronting us within. Whether it's pandemics, nonproliferation, energy, food security or the consequences of climate change, the challenges have become transboundary and increasingly transgenerational—and blind to political persuasion. These dimensions are fundamentally new, and potentially impact our foreign policy, national security and future economic growth.
Traditional diplomacy related to territory and place. It was organized by sovereign nation-states with borders and limits that were clearly defined. Those coming into the foreign service, especially in the U.S., came from fields like history, economics and political science, forming the bread and butter of the foreign policy schools. These backgrounds help with the standard set of diplomatic responsibilities for engaging with host country officials, but they are no longer sufficient—nor is it enough to just listen to scientists. Bringing scientists to the front lines of solving our most pressing, complex problems is a necessary step for diversifying and improving the composition of our foreign affairs and foreign assistance institutions.
The good news is that the U.S. has an untapped reservoir of talent with its next generation of scientific workforce. America's newest scientists have high-level technical expertise, creative problem-solving abilities and a facility with communicating complex ideas. The best of the nation's scientists have the soft skills and social networks that matter just as much for public diplomacy, and the U.S. will need diplomats with an abundance of these assets. Moreover, the credibility of the next generation of American scientists will be invaluable on the world's stage: even though global opinion of the U.S. has reached record lows, U.S. science and ingenuity are deeply respected even when the U.S. is not. 
Even with a richness of talent, we still need more opportunities for integrating scientists on the front lines of U.S. embassies and missions abroad. Programs such as the AAAS fellowships already place postdoctoral scientists throughout the State Department and USAID for pressing problems in diplomacy and development. Scaling up this type of program would have a real impact on global diplomacy and development. At USAID, the Partners for Enhanced Engagement for Research have built hundreds of collaborative research programs to date, in conjunction with American scientific agencies, aimed at building long-term engagements and connections across the global scientific community.
Science diplomacy works because science is a distributed, global enterprise with products that can be replicated and verified, and that can inspire. Science diplomacy can create the scaffolding for our official relationships to thrive by providing trust, transparency and engagement that are otherwise hard to achieve. Many foreign scientists trained in the U.S. climb to leadership roles in their home countries. Engaging over science can relieve underlying stresses that lead to unproductive behavior, form bridges over divisions in geography, religion, culture and language, and meet real needs for other countries—especially when emerging threats fail to respect political boundaries. Finally, as global connections intertwine economies, science diplomacy can create avenues that sustain our own competitiveness and promote our own economic growth.
Science provides us a way forward through the global crises we are facing, and it also gives our country a way to put its best foot forward; after all, many values that scientists share, such as respect for evidence, transparency and self-correction are also American values. Given the protracted challenges on the horizon for U.S. foreign policy, the science community represents a vast, untapped asset that should be woven into discussion of who can be a diplomat. Scientists themselves already have the existing networks and skills; their patience for playing long games, their creativity, entrepreneurism and grasp of the complexity of the world are necessary attributes to advance the American experiment. And as visible products of a long-term national investment, scientists should be among the many to meet the needs of the moment.
For more updates check below links and stay updated with News AKMI.
Life and style || E Entertainment News || Automotive News || Science News || Tech News || Lifetime Fitness || Giant Bikes

Source