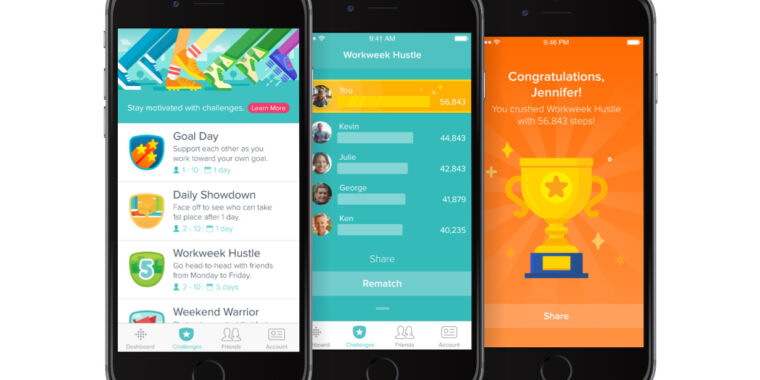 Today's the day for Google's biggest change yet to Fitbit: It's shutting down some more features. As Google announced in February, the popular fitness gamification features, Fitbit "Challenges" and "Adventures," are being shut down today. Google is also removing the "Open Group" social networking feature.
Getting motivated to work out is tough for some people, so Fitbit's software included a few ways to gamify fitness to keep people interested. Challenges were introduced in 2014 as a way to share and compare your step counts with friends, hopefully motivating both of you to get more exercise. The feature came with badges that could be earned for specific tasks and trophies for winning a battle. Adventures were announced in 2017 as location-specific challenges that highlighted local places that were good for exercise and hiking, like national parks and landmarks. You could tackle these areas solo at your own pace or participate in multiplayer "Adventure Races" where you could track your hiking speed or progress against other Fitbit users. This seems like something that would only get better with Google Maps integration. Oh, well.
Adventures, Challenges, and all player-earned trophies and badges are going away today. The Fitbit community on Reddit has been furious over the feature removals, with the most popular post of the past year being a call to cancel your Fitbit Premium subscription over the changes. On Twitter, Fitbit tried celebrating the company's birthday yesterday, but nearly all the replies were about the feature shutdown and what other services people should switch to. Several users have confirmed today that the features are dead.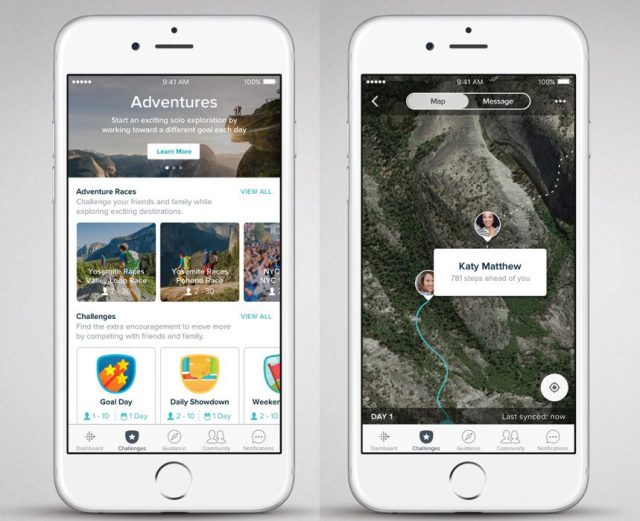 Google announced it would be acquiring Fitbit in 2019, and at the time, it described the deal by saying, "We see an opportunity to invest even more in Wear OS as well as introduce Made by Google wearable devices into the market." Google's blog post did not make any mention of continuing to produce or support Fitbit's existing products and services, and rather than some kind of promise to supercharge Fitbit with Google technology, the blog post made it sound like Fitbit would be stripped for parts.
So far, we haven't seen anything from Google to dissuade us from the initial impression that Fitbit will be slowly killed. Google announced plans to shut down the Fitbit account system sometime this year and move existing users to Google accounts. Google killed Fitbit's PC and Mac syncing last year, so it's no longer possible to load music onto the wearables. Fitbit Studio, a browser-based SDK for developing Fitbit apps, was given an April 20 shutdown date last month. Fitbit's latest product launch, the Fitbit Sense 2 and Versa 4, brought big feature regressions compared to the old models. They were stripped of the Fitbit app store, Google Assistant, Wi-Fi support, and music controls.
The only non-shutdown action we've seen Google do with Fitbit is rush a half-baked Fitbit app out the door exclusively for the Pixel Watch. That Fitbit app is both worse than a real Fitbit and worse than Wear OS' previous Google Fit app, before Google stripped out the advanced weight training options in 2020. There's also Fitbit Premium on the Pixel Watch, a $10-a-month subscription service that enables some sleep-tracking features and new statistics. Is this the future of Fitbit? Some software? An app that replaces Google Fit? It's still hard to say. Whatever Google's plans for the future are, we can't imagine that stripping all the key social features away from the existing community will earn it many repeat customers.

For more updates check below links and stay updated with News AKMI.
Life and style || E Entertainment News || Automotive News || Consumer Reviewer || Most Popular Video Games || Lifetime Fitness || Giant Bikes

Source