Product Reviews
The Ars Technica GOG collection: Our picks from GOG's big Spring Sale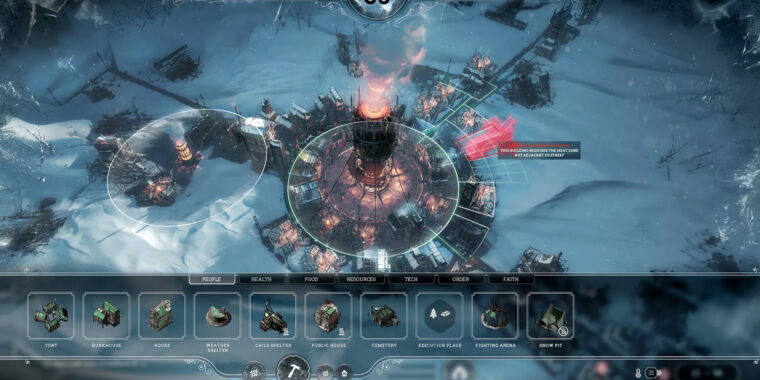 Several staff members are big fans of the GOG games marketplace, primarily for two reasons: the games are DRM-free, and there are many classic DOS games from the '80s and '90s.
GOG has been running its annual Spring Sale for a few days now. This time around, we worked with GOG to curate a list of Ars Technica picks. These are discounted games chosen by Ars staffers Samuel Axon and Lee Hutchinson that we think Ars readers might enjoy—assuming you haven't played them already.
If you haven't, discounts during this sale range from 20 percent to as much as 75 or 80 percent. Since most of them are classics, they generally weren't too pricy to begin with.
And they are all, of course, DRM-free. As you know, we're big fans of that approach. It helps make your games portable across machines; there are no online requirements, there aren't any limitations on how many instances you can run at once, and of course, it aids with long-term software preservation efforts.
If you want to help support Ars, you can buy these games directly through each game's link below—Ars gets a cut on each purchase of these games made here.
Worms: Armageddon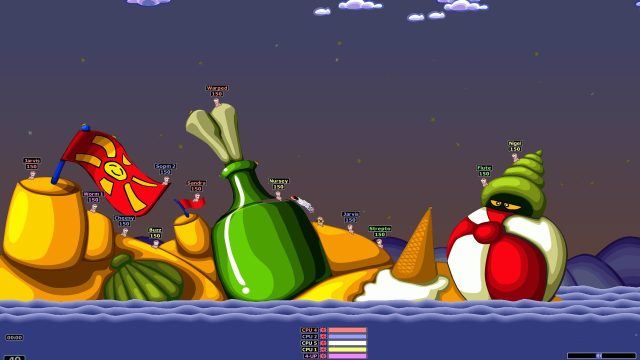 Worms Armageddon really needs no introduction. Remember GORILLAS.BAS? How about Scorched Earth? The Worms franchise took that nascent gameplay and turned it into something polished, professional, and full of character. Between its trademark Team 17 British humor, its zany arsenal of weapons, and its abundance of customization options, Armageddon was arguably the peak of the Worms franchise.
This Windows title enjoys an 80 percent discount, bringing the price down to just $2.99 from $14.99.
Might and Magic 6-pack Limited Edition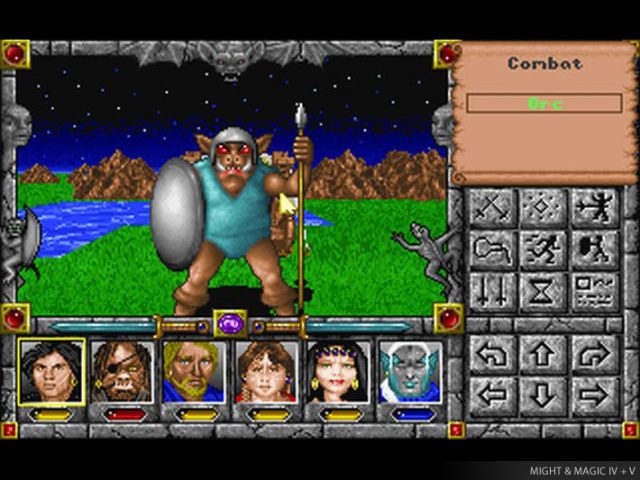 For over a decade, tile-based first-person dungeon crawlers were synonymous with RPGs on the PC. There are many classics in that vein—you can't talk about the genre without mentioning Wizardry—but at this point, you could probably claim that the most iconic series of them all was Might and Magic. This package includes the first six games from the Might and Magic series, including Book 1, Gates to Another World, Isles of Terra, World of Xeen, Swords of Xeen (and the infamously huge combination of the two Xeen games), and The Mandate of Heaven. For the earlier games in this sextet, you'll have to get out the graphing paper—but for many of us, that's like crawling under a cozy, nostalgic blanket.
Originally priced at $9.99 for the pack of six, the PC game is now $2.49, a savings of 75 percent.
Frostpunk: Game of the Year Edition
In this city-survival strategy game that launched in 2019, gamers attempt to keep the lights and the heaters on by carefully using their resources in an alternate version of the 19th century. They maintain a city amid an apocalyptic global cooling by enacting morally questionable laws and making tough decisions that are sure not to be universally popular with the starving, freezing citizens. It might be a recent title—and an indie, no less—but it draws on the city simulation classics of the late '90s and combines them with a compelling steampunk, alternative history aesthetic. Plus, it's hard—another core tenet of good old games.
Originally priced at $48.99, the game is now 72 percent off and currently on sale for $14 at GOG.com for Mac and PC gamers.
Horizon Zero Dawn Complete Edition
Launched in 2020 on the PC after a 2017 PlayStation 4 release, Horizon Zero Dawn is a graphical showcase that still manages to run on many older systems. While its core gameplay is your standard open-world fare—go here, watch a cut scene, go there, kill some bad guys, do some miscellaneous tasks in variations around a sprawling map, and so on—the franchise's popularity among Ars editors (most of the gamers on the team speak highly of it on Slack regularly) has to do with its compelling science-fiction setting and concepts. If you like open-world games at all, it's a must-play.
This Windows title is available right now for $16.49 on GOG.com, a 67 percent discount from its normal price of $49.99.
RimWorld
Three survivors from a crashed space plane start building a colony at the rim of space in this sandbox simulation game that's inspired by Firefly and Dune. The science fiction angle aside, this game is known for its astonishingly deep systems, interactions, and simulations. Like the game that inspired it (Dwarf Fortress), it's intimidating to get into, but give it a couple of hours to get settled into your brain, and it'll gladly take a couple hundred more from you before you know it.
Originally priced at $34.99, you'll enjoy a modest 20 percent saving, taking the price down to $27.99 for the spring GOG.com sale for Mac, PC, and Linux gamers.
Riven: The Sequel to Myst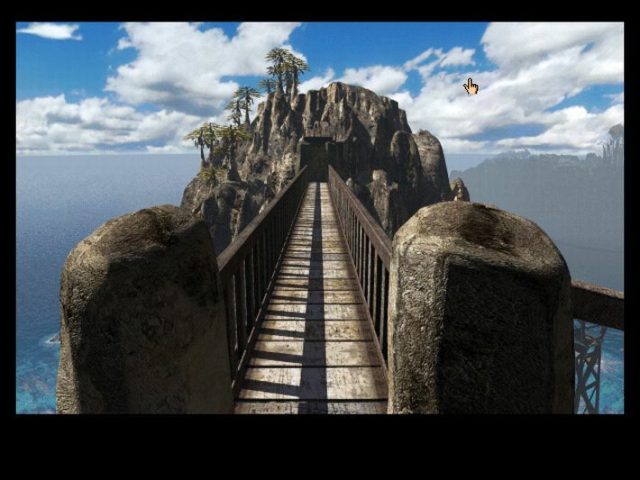 OK, we've almost all played Myst. The pre-rendered graphical adventure game made one of the most compelling arguments for the CD-ROM and spawned an entire genre that continues to this day. It might have been the earliest PC game to crossover into mainstream popularity.
But not as many people played Riven, and here's a controversial statement for you: it's better than Myst. The music is magnificent, the rendered environments feel like an alien world that is simultaneously surreal and totally real, and the puzzles are beautifully designed and compelling—and we're not talking about the "use the chicken on the pulley" nonsense solutions of some other adventure games. These make sense in the world they're set in, with little abstraction.
Riven is now $2.39, down from its list price of $5.99, for Mac and PC.
Star Trek: Bridge Commander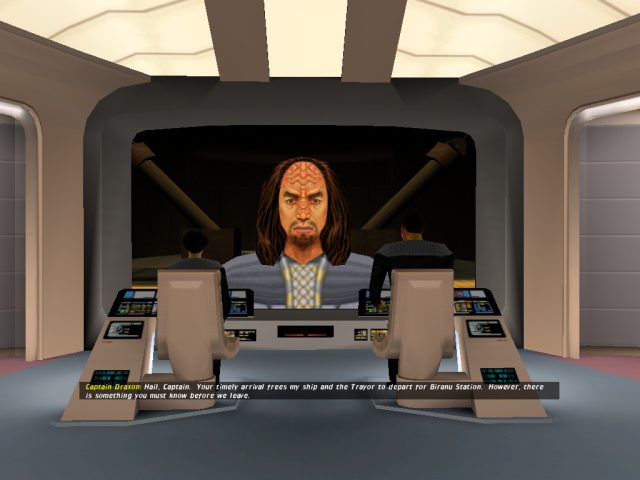 Starship simulation games are as old as PC gaming itself—some of us remember the mainframe Star Trek game of yore, after all. While there have been quite a few commercial stabs at that genre in the Star Trek universe (Starfleet Academy and Klingon Academy, for example), Bridge Commander is one of the best and most immersive. And it's one of the latest games based on The Next Generation time period, so believe it or not, this is as cutting edge as licensed Star Trek full-fledged space sims get.
Star Trek: Bridge Commander is now $7.49, a 25 percent discount from its original $9.99 price, for PC.
Tyranny – Standard Edition
Baldur's Gate. Icewind Dale. Planescape Torment. Tyranny stands tall among the greats in the isometric CRPG tradition. Made by Pillars of Eternity and Fallout: New Vegas developers Obsidian Entertainment, this one offers a twist: You are the villain—well, sort of. It's a complex moral tale with interesting characters and even more interesting choices. Does it have the best turn-based combat system ever? No, but that's hardly the point. Get ready to read a lot of well-written dialogue, though.
Tyranny is now discounted by 75 percent, taking the price from $29.99 to $7.49.
Vampire: The Masquerade – Bloodlines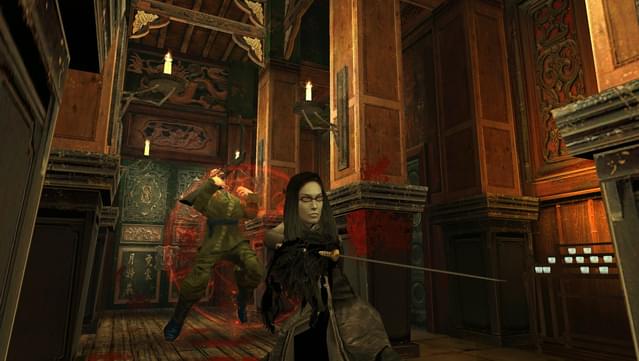 Part of the same lineage and pedigree as Tyranny, this much earlier title adapted a popular pen-and-paper role-playing franchise about—you guessed it—vampires into a classic, sort of janky 3D RPG full of great dialogue and immersive systems that draw inspiration from the likes of System Shock and Ultima Underworld. If you were PC gaming in the late '90s and the early 2000s, you probably know this game and its influences. But this is a good time to revisit, because the franchise is soon to be revived in the world of PC gaming for the first time in ages.
Vampire for Windows is now 50 percent off its $19.99 list price, making it just $9.99 for the spring sale.
Wing Commander 1+2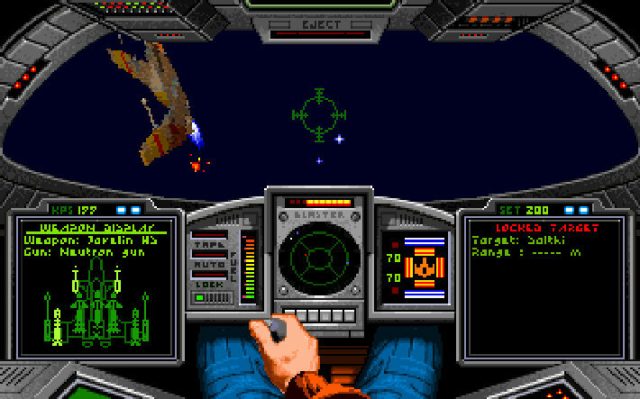 Look, this one is not actually part of the sale. But it's Wing Commander—and it doesn't need to be on sale because it's already dirt cheap. Many Ars staffers are huge fans of space sims—more than one team Elite Dangerous multiplayer night has transpired, and Lee Hutchinson's VR cockpit setup is the stuff of legends spoken in hushed, reverent tones. No, Wing Commander didn't start the genre, and we love older classics too. But with their emphasis on storytelling, presentation, and tight dogfighting gameplay, the early Wing Commander games are true classics. The combo pack also includes expansions, like Wing Commander: The Secret Missions, Wing Commander: The Secret Missions 2: Crusade, Wing Commander II: Special Operations 1, and Wing Commander II: Special Operations 2.
Wing Commander retails for $5.99 for Mac and PC.
Ars Technica's selections on GOG
In case you want to refer back to this list later on after the sale has ended, GOG has set up a landing page for this Ars Technica collection on its website that you can visit any time.
Ars Technica may earn compensation for sales from links on this post through affiliate programs.
Listing image by GOG
For more updates check below links and stay updated with News AKMI.
Life and style || E Entertainment News || Automotive News || Consumer Reviewer || Most Popular Video Games || Lifetime Fitness || Giant Bikes

Source