US
House GOP Stacks COVID Response Panel With Top COVID Conspiracy Theorists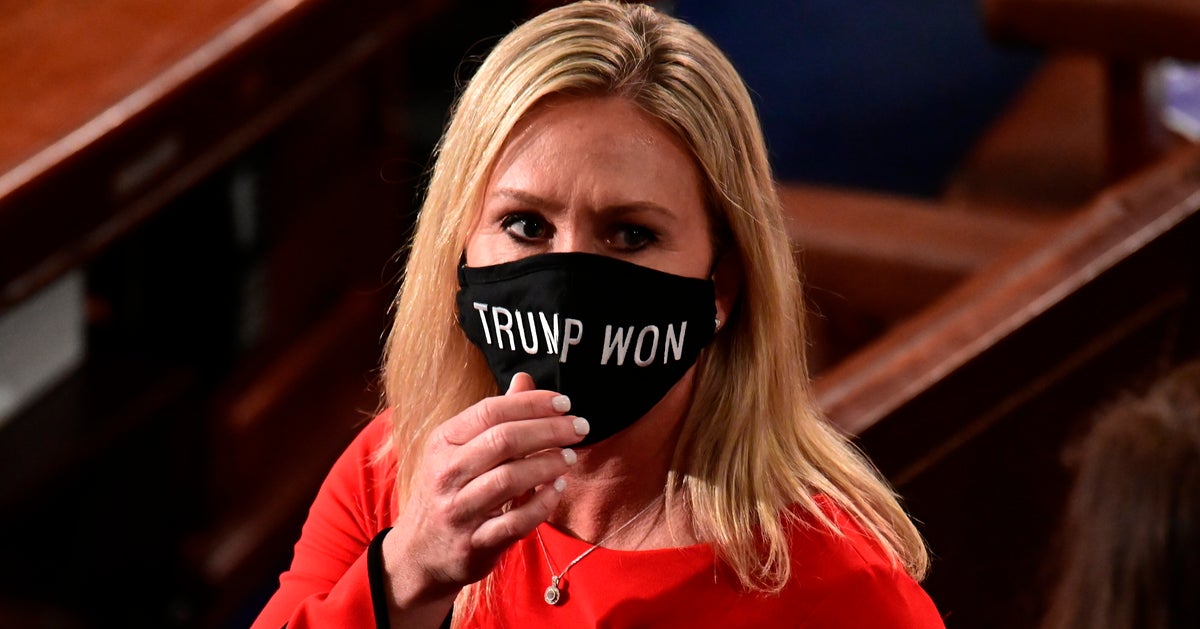 House Speaker Kevin McCarthy (R-Calif.) unveiled his picks on Tuesday for the new Select Subcommittee on the Coronavirus Pandemic: Republicans who have spread dangerous misinformation about COVID-19, compared wearing face masks to the Holocaust, and suggested that the omicron variant of the deadly virus was a Democratic hoax.
"The 118th Congress marks a new beginning for this institution," McCarthy declared in a statement announcing his choices for this subcommittee. "Republicans' governing agenda will be based on transparency, accountability, and solutions."
He's not wrong that it's a new beginning: It's a fresh infusion of bonkers atop the House panel charged with conducting oversight of the government's response to the COVID pandemic. The subcommittee was always destined to be more reality TV than legitimate policymaking; McCarthy handed out lots of high-profile committee seats to extremists to secure their votes for his speakership. But in this case, his appointments are just laughable.
His picks for the coronavirus panel include Rep. Marjorie Taylor Greene (R-Ga.), who was routinely kicked off of Twitter for spreading COVID misinformation to hundreds of thousands of people in violation of the company's policy at the time.
Greene also compared being required to wear a mask on the House floor to the Holocaust.
"You know, we can look back at a time in history where people were told to wear a gold star, and they were definitely treated like second-class citizens, so much so that they were put in trains and taken to gas chambers in Nazi Germany," she said in May 2021. "And this is exactly the type of abuse that Nancy Pelosi is talking about."
Rep. Ronny Jackson (R-Texas), a former physician to presidents Donald Trump and Barack Obama, was also tapped for the House coronavirus panel. In November 2021, he claimed the omicron variant of COVID was a Democratic hoax to justify new mail-in ballot rules — a version of a right-wing conspiracy theory that President Joe Biden and public health officials were taking action on COVID entirely to boost Democrats' electoral prospects.
"Here comes the MEV — the Midterm Election Variant! They NEED a reason to push unsolicited nationwide mail-in ballots," Jackson tweeted, referring to omicron. "Democrats will do anything to CHEAT during an election — but we're not going to let them!"
In July 2020, in the early and most deadly period of the pandemic, Jackson called wearing a mask "a personal choice." His comments at the time not only contradicted universal guidance from public health experts but even undermined another Texas Republican, Gov. Greg Abbott, who had mandated that most state residents wear a mask.
A staunch Trump ally, Jackson tweeted Tuesday that he can't wait to get to work on the new subcommittee, where "Every LIE that was used to LOCK YOU DOWN will be unearthed."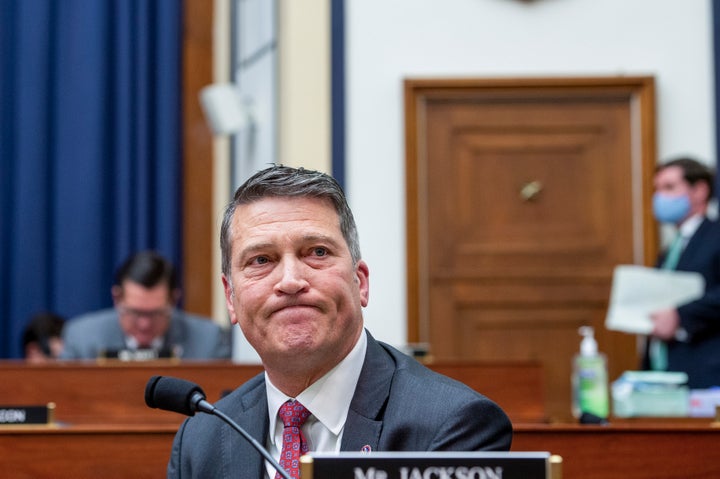 McCarthy's other GOP picks for the COVID subcommittee include Rep. Mariannette Miller-Meeks (Iowa), who spread false information about the CDC planning to mandate COVID vaccines for children and about children not being affected by COVID; Rep. Michael Cloud (Texas), who in March 2020 voted against the Families First COVID Response Act, which provided emergency funding for free COVID testing and paid leave for workers hit by the pandemic; Rep. John Joyce (Pa.), who filed a bill to block the government from issuing standardized COVID vaccine status cards; and Rep. Rich McCormick (Ga.), an ER physician who spread misinformation about masks and COVID vaccines.
Of the nine Republicans tapped for this panel, six tried to prevent the peaceful transfer of presidential power that day: Reps. Nicole Malliotakis (N.Y.), Debbie Lesko (Ariz.), Cloud, Joyce, Greene and Jackson.
The other three GOP members of the committee are Miller-Meeks, McCormick and Chairman Brad Wenstrup (Ohio).

For more updates check below links and stay updated with News AKMI.
Education News || Politics News || Journal News || Daily Local News || Lifetime Fitness || Sports News || Automotive News

Source