Australia
A growing number of Australians are choosing vocational training over university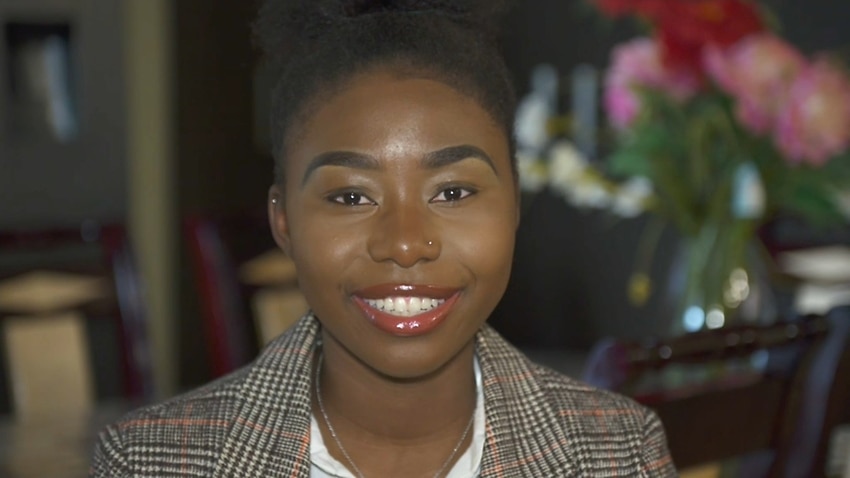 As an 11-year-old refugee, Shaona Imaru had no idea what – let alone where – "Australia" was, but she instantly knew to make the most of every opportunity her new home offered.
"I was super excited, but the funny thing is, I didn't know what Australia was", she told SBS News.
"I had no idea where I was going, but I was excited for the fact that I was leaving the refugee camp, I was going somewhere to better my life, I was going somewhere full of opportunities."
Born inside a refugee camp in Tanzania, Shaona dreamed of helping others.
"I always admired midwives."
"I wanted to be a nurse, I wanted to be a midwife, but it wasn't something legit, because as a young girl growing up in a refugee camp, when you reach the age of 16, 17, 18, you get married."
"A lot of young girls get married."
"So, you can have these dreams, you can say 'I want to be a nurse' or 'I want to be a midwife', but the environment that you're in does not allow you to achieve these goals because of a lack of opportunities."
Australia has allowed Shaona to fulfil that ambition.
"Settling in Australia was a bit hard at the beginning, because we didn't speak English at all, but I knew that if I want to study something – as long as I put my mind to it – I'm able to do it."
She chose to be a nurse and aged carer, immediately securing work at an Adelaide hospital and aged care centre, after completing her Certificate III in Health Services while still studying at high school.
"One thing that makes me smile when I go to work every day, is just the thought of giving back to the community."
"Australia is home, Australia is my community, when I get to work, I look at my patients, I look at the residents, I just have this joy – I'm always so happy to go to work," she told SBS News.
Employment Minister Michaelia Cash says Vocational Education and Training (VET) is growing in popularity as the government links "learning" and "earning" in the post-COVID-19 economy.
"Around 4.2 million Australians last year undertook vocational education in its varying forms and around one million went to university," the Minister told SBS News.
SBS News can reveal 11 of the top 12 "in-demand occupations" require a VET pathway.
"So for anyone out there saying 'why should I actually go into VET?' that's a pretty good reason why and, if it's something to do with salary, hey guess what, 31 out of the 50 top-earning occupations, they require a VET pathway."
"COVID-19 has really exacerbated the need to ensure that as a potential employee, or an employee, you have the job-ready skillset that your employer needs."
"As the economy reopens, a lot of these people will transfer back into the workforce but there are also going to be a lot of people whose job is no longer there."
Top 12 occupations in demand
Child carers

Retail sales assistants

Receptionists

Truck drivers

Managers

Sales representatives

Dental assistants

Metal fabricators and Welders

Registered nurses

Aged and disabled carers

Metal fitters and machinists

Motor mechanics
'It's not just about university'
Darwin is a long way from Uganda, but assistant nurse Jane Alia feels right at home.
"To be honest, one of the things that is quite similar, is the weather – we have wet and dry in Uganda as well," she told SBS News.
"I witnessed a real lack of health services and how people were just laying there, mothers were giving birth and they really had no supplies, so that was really hard for me so I decided to enrol in nursing."
At first, her parents were unsure about her decision not to enrol in university.
"I didn't really know what I was getting myself into, because in our communities they kind of encourage you to 'Go to uni! Uni! Uni!', that's all people know."
"Sometimes you get looked down upon and for me it was a challenge, but I didn't really let it hold me back from aiming higher."
Having first trained as dental nurse, the assistant nurse now has ambitions for a career in medicine.
"I could be a doctor, I could be "Doctor Alia" one day."
"To be honest, I think we as a community, and as people who come to Australia, we've been given so many opportunities to learn, it's not just about going to university."
"Parents need to encourage and it's not just about forcing children to do law or medicine or engineering."
Shaona couldn't imagine doing anything else.
"My childhood experience has made me, and will continue to make me, a much better nurse," she told SBS News.
"Because I know what it feels like to not have the opportunities that we have in Australia.
"I've lived both sides of the world."
For more updates check below links and stay updated with News AKMI.
Education News || Politics News || Journal News || Daily Local News || Lifetime Fitness || Sports News || Automotive News

Source