Australia
Audi's RS e-tron completes Mt Panorama circuit in under three minutes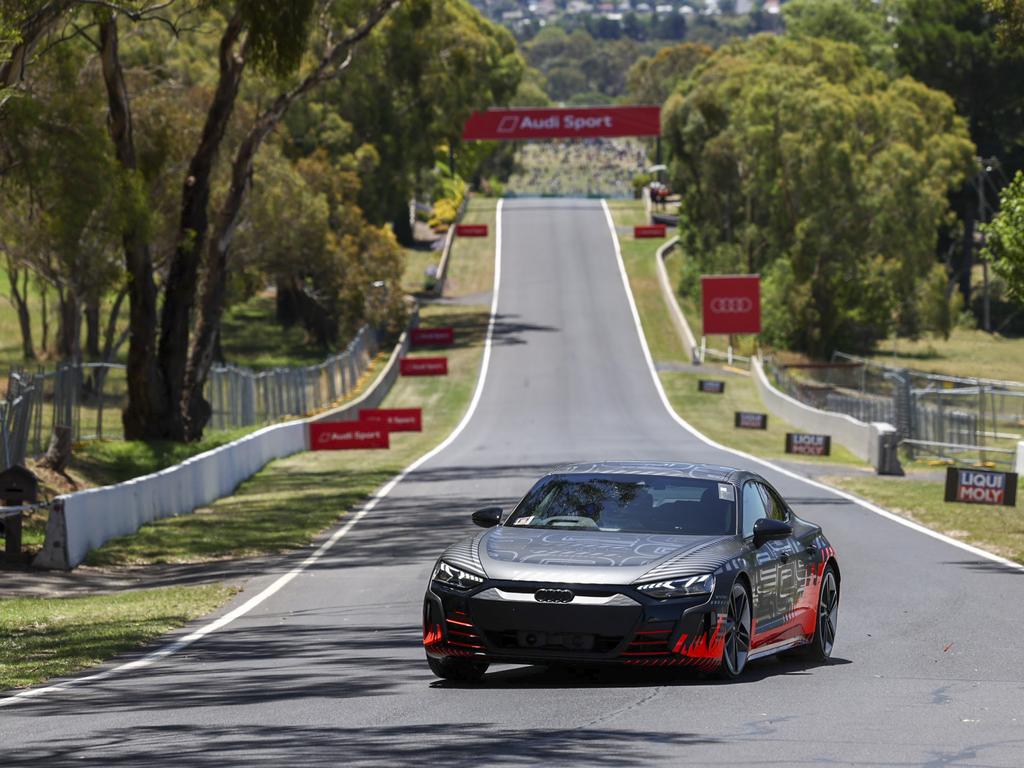 Mount Panorama, Bathurst. Three words that stir the soul of any diehard racing fan, not just from Australia but around the world. It's 6.2km of tarmac that's proved to be the ultimate test for man and machine for more than 80 years, and Audi has become the first brand to conquer it without burning a single drop of petrol.
The Audi RS e-tron GT has claimed the first lap record for an electric vehicle around the circuit, zapping the track in just 2:28.15.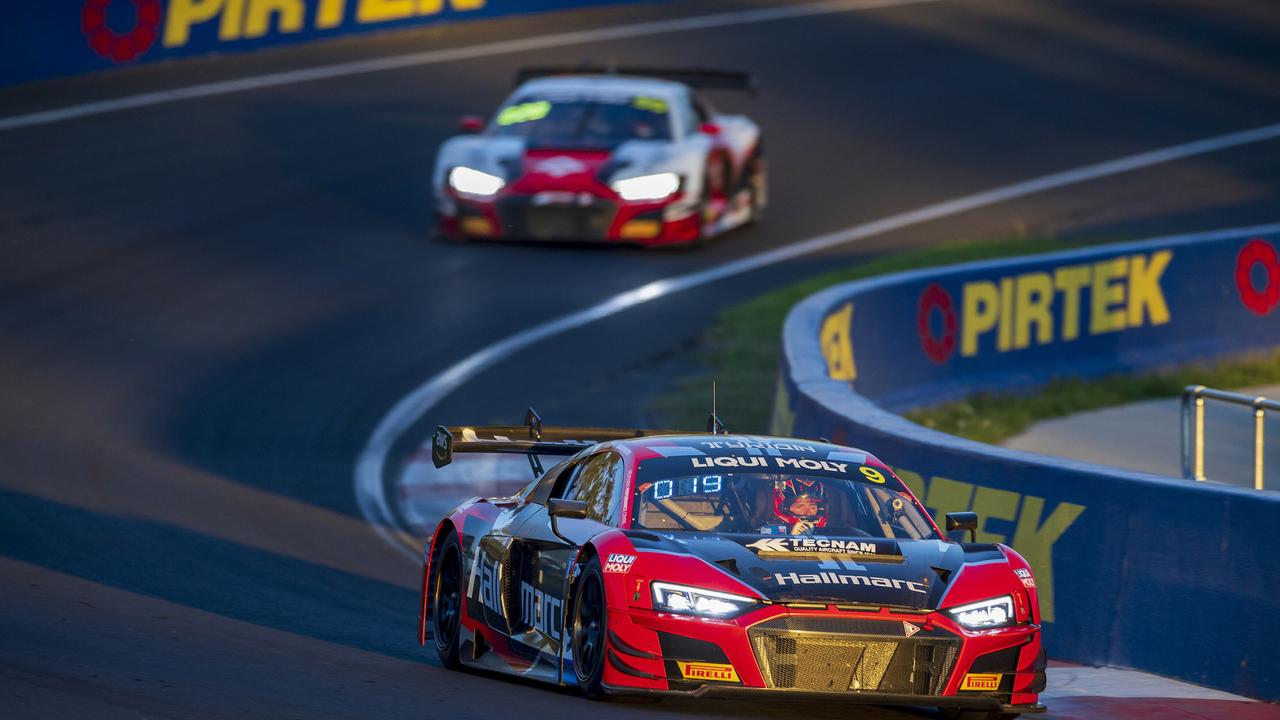 ELECTRIC VEHICLES SPECIAL REPORT
No electric car had ever attempted a timed lap of the circuit, so Audi was entering uncharted territory. Thankfully, the car in question was ready for such a challenge. The RS e-tron GT is Audi Sport's new flagship performance vehicle. It's built in the same state-of-the-art facility at Bollinger Hofe as the legendary Audi R8, but it boasts more power and torque than its V10-powered supercar sibling.
Making the lap more impressive was the fact that the car was completely unmodified – save for its special e-tron wrap – running in road-legal specification and on standard, road-going tyres.
To put the lap into context, that time would have seen it line-up ninth on the grid in the annual Bathurst 6-hour production car race – against modified cars with racing-spec tyres.
"We are so excited to launch this car and to see it on Australian roads," Nick Reid, general manager of marketing at Audi Australia, says.
"Even more so, to see it go straight from the road and on to a track as iconic as Mount Panorama – it is a great opportunity to demonstrate the sheer brilliance of this car."
The RS e-tron GT was driven by Christopher Mies, a German ace racer who is no stranger to Bathurst. He's a two-time winner of the Bathurst 12-hour sports car race (driving an Audi R8 LMS GT3) and also owns the outright lap record for the track, setting a remarkable time of 1:59.29 back in 2018, driving an unrestricted R8 LMS.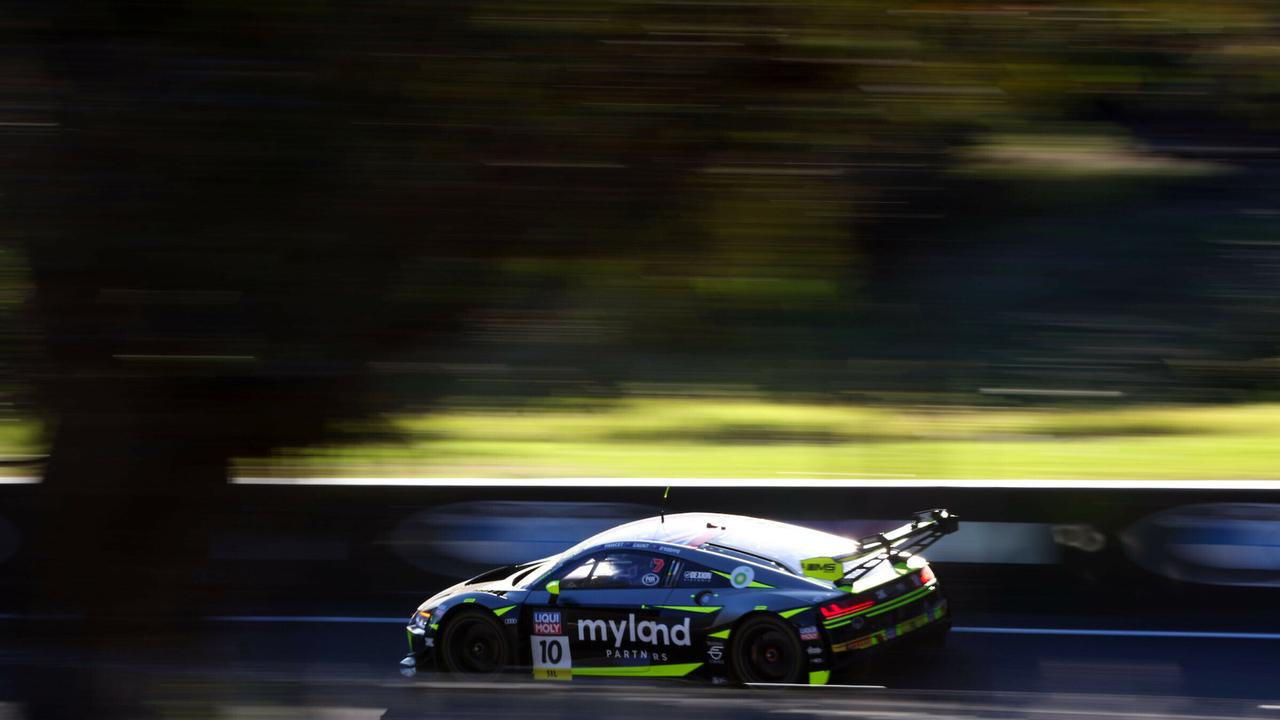 Even for a racing veteran, the RS e-tron GT impressed with its performance. Although that shouldn't be too surprising, as it packs up to 475kW of power and 830Nm of torque from its dual-electric motors, which is enough for it to accelerate from zero to 100km/h in just 3.3 seconds.
"The acceleration is quicker than my GT3 racing car," Mies says. "I was surprised at just how quick the car is able to punch out of the corners."
For Christopher Reinke, head of Audi Sport customer racing, having two lap records at Australia's most famous circuit is a major achievement for the brand and showcases Audi's ability to master both internal combustion and electric performance.
"We now have the best of both worlds, and this is comprehensive proof at one of the most challenging tracks in the world," Reinke says.
"We are very proud that we now hold two records at Mount Panorama – the EV production car record with the RS e-tron GT and the outright record with the R8 LMS GT3."
Audi is amassing an impressive list of successes at Mount Panorama. Since the 12-hour race switched to GT3 sports car regulations in 2011 the R8 LMS GT3 has won three times.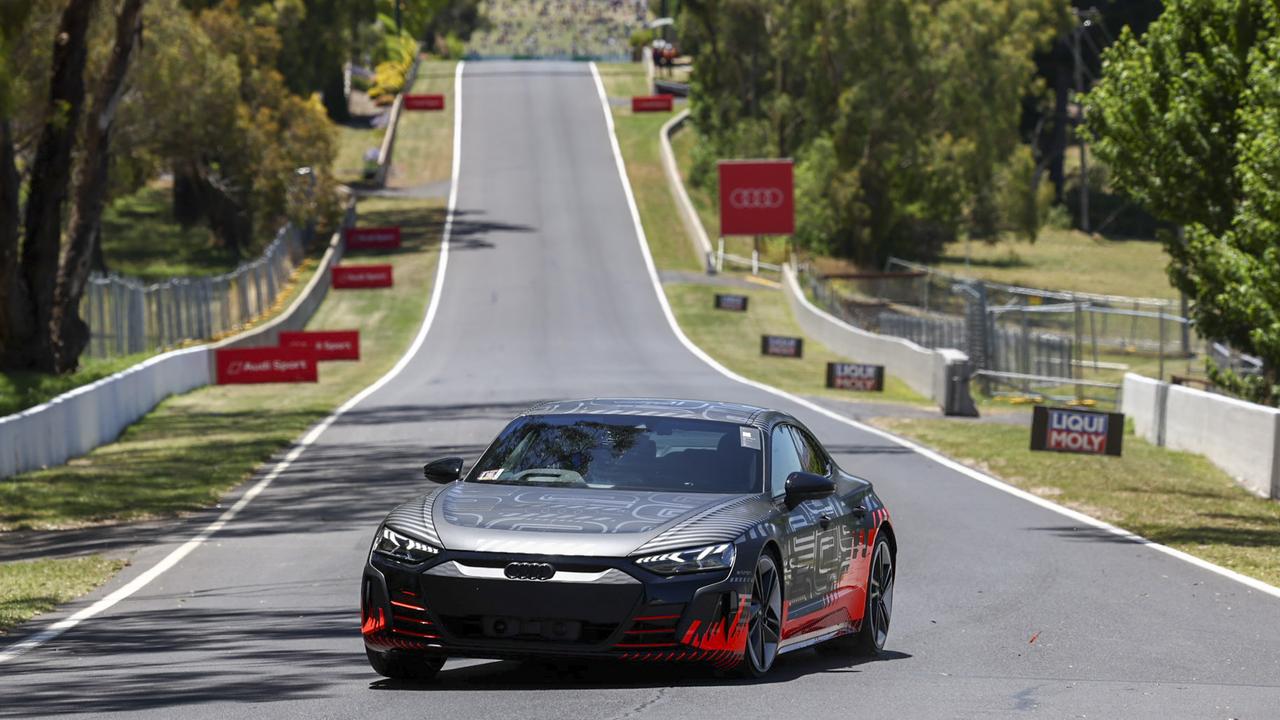 Who knows what the future will bring for the race, but if it ever goes electric, Audi has a head start on the competition.
Audi is also no stranger to electric performance, with Audi Sport one of the pioneers of electrification in motor racing. In 2012, it won the prestigious 24-hours of Le Mans with its hybrid R18 e-tron quattro and went on to win again in 2013 and 2014, demonstrating the potential of the technology.
The brand then entered the all-electric Formula E series to learn even more about electric motors and batteries in the heat of competition between 2017 and 2021. Now Audi is focused on trying to tame the world's toughest off-road race, the Dakar Rally, with its electrified RS Q e-tron prototype as well as entering the ultimate racing cauldron of Formula One in 2026.
For more updates check below links and stay updated with News AKMI.
Education News || Politics News || Journal News || Daily Local News || Lifetime Fitness || Sports News || Automotive News

Source