Australia
For its size, Bond University has produced most entrepreneurs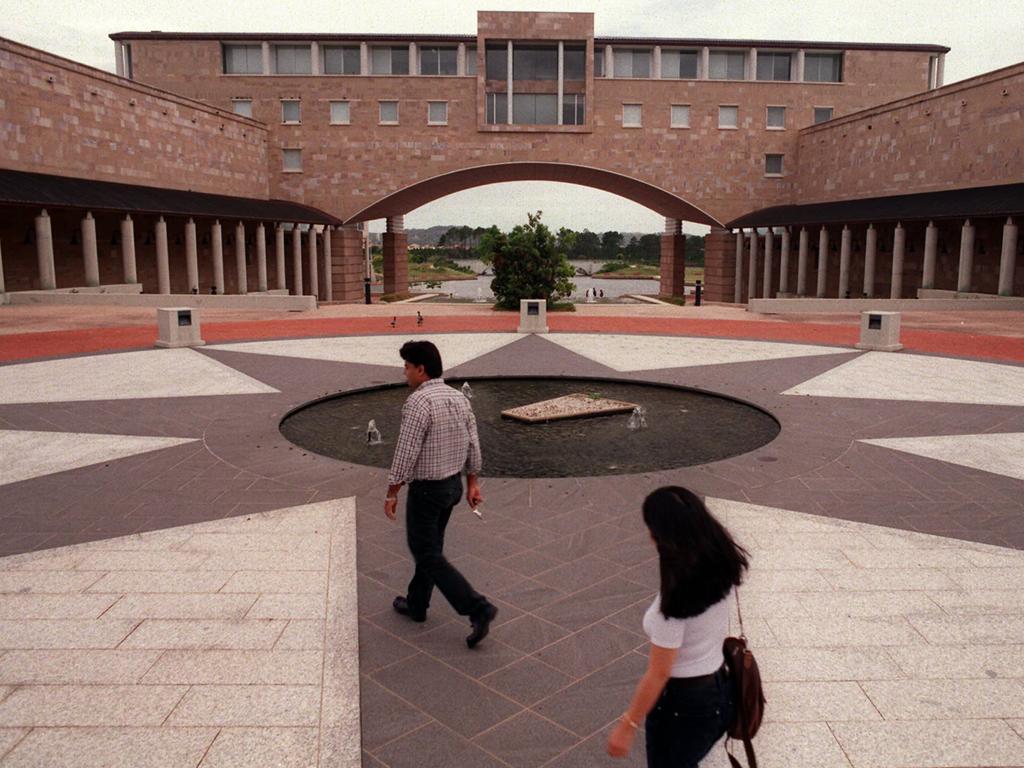 As Education Minister Alan Tudge drives his push for Australian universities to commercialise more of their research, a question needs to be answered: how successful are our universities at the moment in creating a climate for successful entrepreneurship?
League of Scholars used data from Crunchbase, the world's largest source of data on venture capital funded start-ups, to discover which Australian universities have produced the most founders of successful start-ups – those that have reached the key milestone of attracting venture capital funding.
The top three universities on the list probably won't surprise you. The University of Melbourne heads the list with 100 of its graduates having founded start-ups that attracted venture capital funding in the past 10 years. UNSW and the University of Sydney are close behind with 98 and 97 respectively.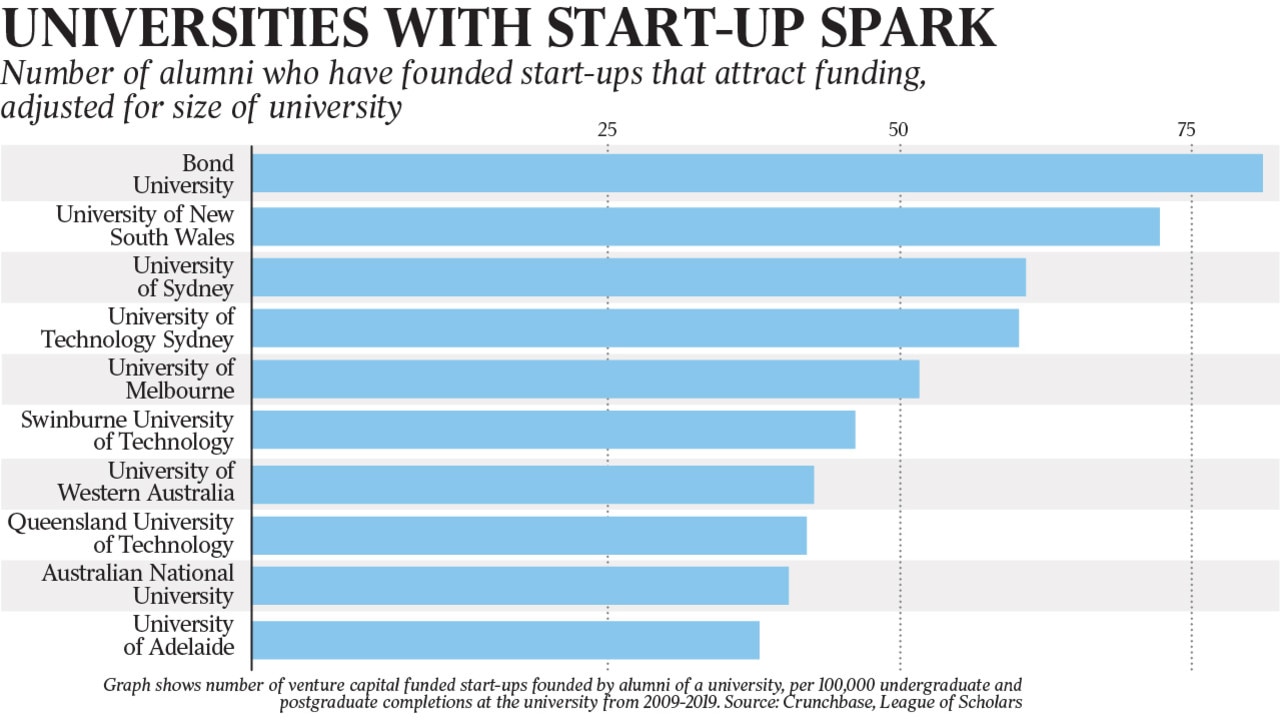 The University of Technology Sydney (66), Monash University (57), Queensland University of Technology (51), RMIT (45) and the University of Queensland (41) follow.
But after adjusting for size of university (using the number of start-up founders per 100,000 graduates over the last 10 years) it is a small university, Bond, which rises to the top. Even though Bond has only 15 funded start-up founders, it has over 75 founders per 100,000 graduates. The other nine of the 10 best performing entrepreneurial universities (measured on this basis) are shown in the graph.
Clearly there are many factors which influence these outcomes. One is the background of students and graduates, and their readiness to launch entrepreneurial ventures. But another is the culture and atmosphere of the university. Does it encourage students to be entrepreneurs, back them in generating and testing ideas, and support them in small ventures?
Over the past decade more universities are offering students practical education in entrepreneurship and the full results of this are still to be seen.
It is significant that UNSW does well in producing entrepreneurs. Atlassian founders Mike Cannon-Brookes and Scott Farquhar are UNSW alumni, and the university has developed a culture of entrepreneurialism.
It's also noteworthy that technology universities (UTS, Swinburne and Queensland University of Technology) in Sydney, Melbourne and Brisbane are in the top 10 because they teach a combination of technology and business skills which equip students to be entrepreneurs.
Other universities in the top 10 also have standout entrepreneur graduates.
University of Western Australia alumni Melanie Perkins and Cliff Obrecht founded the $53bn company Canva. Richard White, the founder of logistics software company Wisetech (currently capitalised at $13bn), is a graduate of UTS. Thomas Brunskill, founder of rapidly growing internship placement company Forage, is an ANU graduate.
–
For more updates check below links and stay updated with News AKMI.
Education News || Politics News || Journal News || Daily Local News || Lifetime Fitness || Sports News || Automotive News

Source