Australia
Horrified by China's new security laws, pro-democracy Hong Kongers are looking to Australia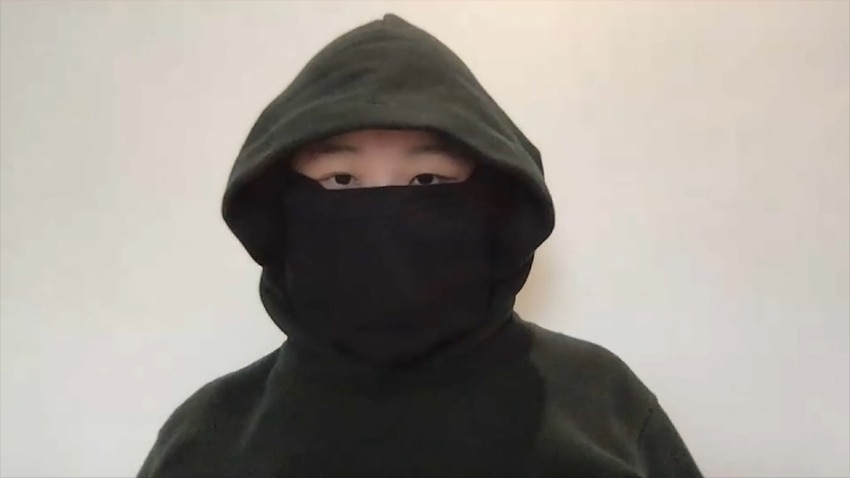 Pro-democracy Hongkongers in Australia say the controversial new security law imposed on the city by China is "unimaginable", "uncivilised" and "quite barbaric".
On Tuesday, China passed sweeping national security legislation for the city in a historic move that critics and many western governments fear will smother the finance hub's freedoms and hollow out its autonomy.
Charlotte* is an Australian citizen who grew up in Hong Kong. She moved to Adelaide as a teenager with her parents, who have since returned to Hong Kong.
She now lives in Adelaide and is part of Australia-Hong Kong Link, a group of pro-democracy Hong Kong activists based in Australia.
Charlotte said she and the rest of the group are angered by the new law. 
"For this to happen is quite unimaginable, it's very uncivilised and quite barbaric for that to happen in the 21st century. To an extent, it's horrifying," she told SBS News.
"It's my place of origin, it is my heritage and it's where I come from. Even though I call Australia home now, it's disheartening to see what's happening in my home town.
"It's not supposed to be like this."
The new law was passed by China in just six weeks and the precise wording was kept secret from residents until it came into effect. It outlaws subversion, secession, terrorism and colluding with foreign forces to undermine national security, with sentences of up to life in prison.
On Wednesday, just 24 hours after the law was passed, police made arrests and fired a water cannon to break up the first protests to take place under it.
Charlotte believes she and others from Australia-Hong Kong Link could now be at risk of getting arrested for their anti-Beijing beliefs if they return to Hong Kong.
"I left Hong Kong to seek a better life in Australia, but at the end of the day I am from there, I am part of the city and I am a Hongkonger," she said.
"Even though it is a place I resented at one point, I still love it deep in my heart."
'What do I do to migrate to Australia?'
Of the 7.5 million people living in Hong Kong, more than 100,000 Australian citizens, including lawyer Kevin Yam, currently call it home.
Mr Yam told SBS News several of his friends have considered migrating to Australia because of the new legislation.
"I've had a lot more of my friends asking me what they need to do if they want to migrate to Australia," he said.
"For a lot of Hongkongers, especially middle-class Hongkongers with high educational levels, migration is something that's being considered more seriously now."
SBS News contacted several other Hongkongers for comment, many of whom said they felt it would be too risky to say anything.
Following the passage of the security law on Tuesday, some two dozen Western countries, including Australia, urged China to reconsider it.
Australian Foreign Minister Marise Payne said the government was concerned and that the law undermines the 'one country two systems' framework agreed to when Hong Kong returned to Chinese rule in 1997, which allowed the city to have legal, financial, and governmental independence from mainland China.
"Australia is troubled by the law's implications for Hong Kong's judicial independence, and on the rights and freedoms enjoyed by the people of Hong Kong, both of which underpin the city's success," Senator Payne said.
"That this decision was made without the direct participation of Hong Kong's people, legislature or judiciary is a further cause for concern."
Senator Payne said Australia has been "a favoured destination for people from Hong Kong", and the government would "work to ensure it stays that way".
However, authorities in Beijing and Hong Kong have repeatedly said the legislation is aimed at a few "troublemakers" and will not affect rights and freedoms, nor investor interests.
Hong Kong leader Carrie has Lam hailed the legislation as the "most important development" since the city's return to Beijing's rule and insists it would not undermine the 'one country, two systems' framework.
"The legislation will not undermine Hong Kong's high degree of autonomy. Hong Kong is a free and diversified society," she said on Tuesday.
"We respect differences in opinion and thrive on reaching consensus but … without one country, two systems will stand on shaky ground, and Hong Kong's stability and prosperity will be at risk."
*Name has been changed
Additional reporting by AFP.
For more updates check below links and stay updated with News AKMI.
Education News || Politics News || Journal News || Daily Local News || Lifetime Fitness || Sports News || Automotive News

Source