Australia
Mooners & Shakers: US senator Elizabeth Warren building an 'anti-crypto army'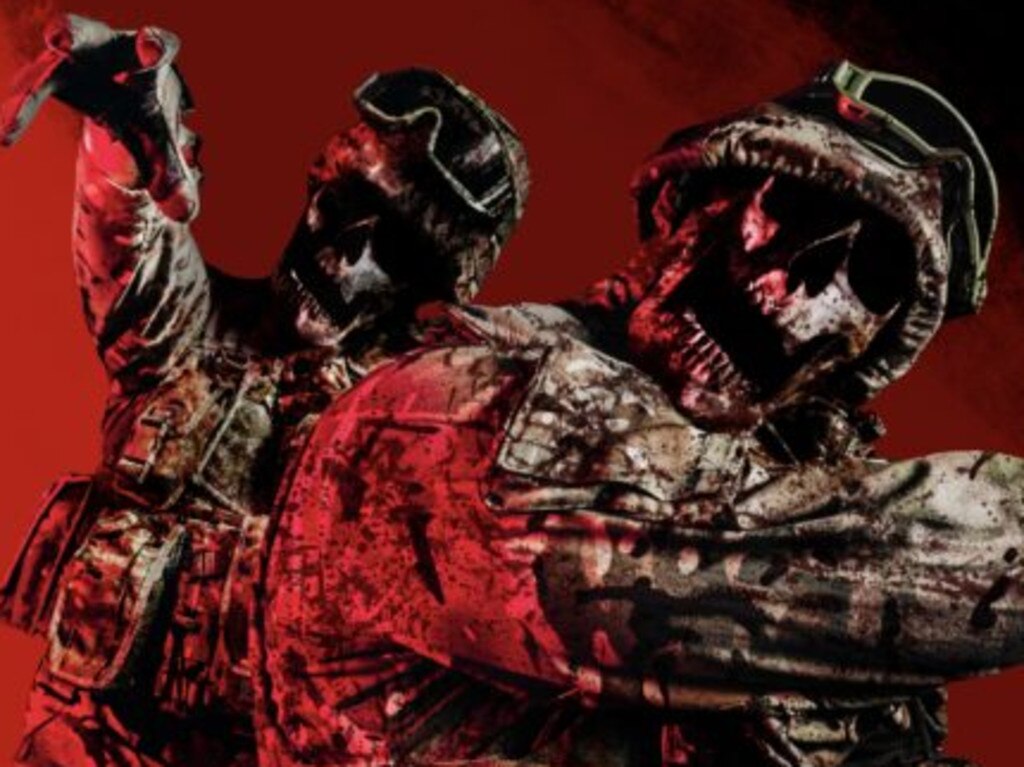 US Democratic senator Elizabeth "I Don't Much Care For Young Americans Opting Out of the Crumbling US Financial System Where I Make a Lot of Money" Warren is reportedly building an "anti-crypto army".
Of undead Boomers, presumably.
Ash Williams (aka Bruce Campbell, star of The Evil Dead fame) – you out there, buddy? You might be needed for this fight.
Read Next
Things have been heating up, you've probably noticed.
---
For the latest crypto news, sign up here for free Stockhead daily newsletters
---
So far this year we've seen the US Securities and Exchange Commission crack down on US-based crypto exchanges including Kraken and Coinbase, fellow regulator the CFTC sue the biggest one of all – Binance, and Joe Biden's government pretty much dismiss the crypto industry as having no value.
And now Warren, the most hatey of all crypto haters and a presidential hopeful, has tweeted out this as part of her re-election campaign, embracing a quote from a recent Politico profile:
If this woman does ever become the US president, kiss goodbye to the crypto industry in America.
That seems like an unlikely thought at this stage, seeing as some 50 million Americans, at least, own crypto – according to ARK Invest CEO Cathie Wood.
That's about 15 per cent of the population. Okay, it's quite possible that maybe the other 85 per cent couldn't give a rat's about the price of Bitcoin and Ethereum potentially going to the moon.
In any case, unfortunately it does seem that Warren has one of the loudest and most influential voices in Washington.
Meanwhile, this week, Coin Center, a Washington-based collective of crypto experts focused on public-policy issues facing the industry, gave a stark warning about a newly introduced tech-controlling bill called the Restrict Act.
"Although the primary targets of this legislation are companies like TikTok, the language of the bill could potentially be used to block or disrupt cryptocurrency transactions and, in extreme cases, block Americans' access to open-source tools or protocols like bitcoin," wrote Coin Center in a blog.
---
MORE FROM STOCKHEAD: Crypto exchanges' need for F1 speed | Japanese giants eye big moves | Firms told to hold Bitcoin
---
Meanwhile, meanwhile, though, in slightly more encouraging news for markets (ahem, unless he really has become the new Jim Cramer), here's Michael "The Big Short Bloke Who Predicted the GFC Pretty Accurately" Burry. With an "I was wrong to say sell" tweet.
Predictably, crypto bulls latched right onto it almost immediately.
Top 10 overview
With the overall crypto market cap at $US1.22 trillion at noon Friday (AEDT), down about 0.3 per cent since the same time on Thursday, here's the state of play among top 10 tokens – according to CoinGecko.
The overall crypto market has dipped a tad overnight but Bitcoin is hanging on to its $US28k round-number psychological level of support for the moment.
More than one prominent Crypto Twittering analyst believes the $US29k level is the most important milestone to crack.
Meanwhile, Rekt Capital is eyeing a lower target than that for bullish momentum, and believes BTC is well on track for confirmation of a market rally to the upside.
Uppers and downers: 11–100
Sweeping a market-cap range of about $US7.92 billion to about $US430 million in the rest of the top 100, let's find some of the biggest 24-hour gainers and losers at noon Friday (AEDT). (Stats based on CoinGecko.com data.)
PUMPERS
Arbitrum (ARB), (market cap: $US1.76 billion) +10.9 per cent
Hedera (HBAR), (mc: $US2.1 billion) +7.9 per cent
1inch (1INCH), (mc: $US462 million) +6.6 per cent
Stellar (XLM), (mc: $US2.87 billion) +5.6 per cent
Optimism (OP), (mc: $US728 million) +4.3 per cent
SLUMPERS
Flare (FLR), (market cap: $US441 million) -7.9 per cent
Mask Network (MASK), (mc: $US481 million) -5.8 per cent
Rocket Pool (RPL), (mc: $US842 million) -4.4 per cent
Algorand (ALGO), (mc: $US1.6 billion) -4.2 per cent
Kaspa (KAS), (mc: $US526 million) -4.1 per cent
Around the blocks
Some pertinence and randomness that stuck with us on our morning moves through the Crypto Twitterverse.
This content first appeared on stockhead.com.au
SUBSCRIBE
Get the latest Stockhead news delivered free to your inbox. Click here
Read Next

For more updates check below links and stay updated with News AKMI.
Education News || Politics News || Journal News || Daily Local News || Lifetime Fitness || Sports News || Automotive News

Source