Australia
Shock spend behind election win revealed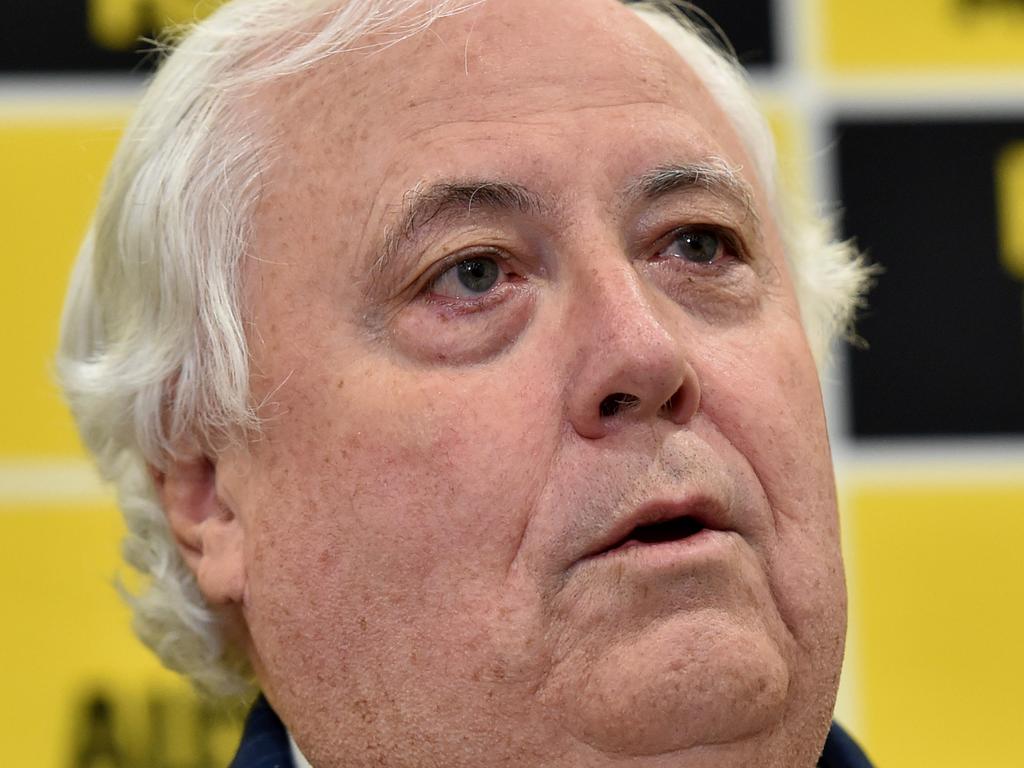 Community crowdfunder Climate 200 spent more than $12 million in last year's federal election, arming them with the ability to kick Liberals out of six blue-ribbon seats and hold another four in favor of "teal" independents.
All up, ten individual donors spent more than $137 million in the lead up to last year's federal election, with billionaires spending big to get their preferred side of politics a seat in Canberra.
The AEC annual donation disclosure returns, released on Wednesday, revealed less than a dozen donors made up nearly 77 per cent of all political donations.
Read Next
Campaign spending for the May 2022 federal election was at a record high of $439.4 million.
In an election that wiped out moderate Liberals in blue-ribbon seats, Climate 200 was the second biggest individual donor – donating more than $7.8m to individuals and third parties backing independents.
The organisation itself – which backed "teal" independents in targeted Liberal seats – received $8.29m in donations, including a $200,000 boost from the group's founder, Simon Holmes a Court.
Australia's third richest person Mike Cannon-Brookes' donated $1.15m through his charity Boundless Earth Limited to Climate 200.
Scott Farquhar, his co-founder of Atlassian, made a $1.5m donation – making him the fourth largest individual donor.
In total, the group – responsible for wiping out the likes of former treasurer Josh Frydenberg, and moderates Trent Zimmerman and Dave Sharma – received donations from 11,200 people.
In total, the group received $12.92m – including through other means of income – and spent $12.97m.
Meanwhile, billionaire cardboard king Anthony Pratt, through Pratt Holdings Pty Ltd was the third largest donor during the financial year.
All up, he donated $3.924 million – splitting his money almost equally between the Labor Party and the Coalition.
Share market trader Rob Keldoulis, through his Keldoulis Investments Pty Ltd, donated $1.07m – including $870,000 to Climate 200, and $200,000 to ACT senate kingmaker David Pocock.
Mining magnate Clive Palmer, through his mining company Mineralogy, was the biggest single donor, having poured more than $116m into the United Australian Party – gaining only one senate seat.
There were two individual donations to the UAP of $50m and $30m from Minderalogy.
The Mineralogy donations were the highest in any single year by any single party.
NSW Supreme Court judge Anthony Whealy KC said this round of donation disclosures showed the "undue influence of money in politics is getting worse".
"Record high spending fuelled by a handful of donors is putting our democracy at risk," he said.
"Ten individuals have given 77 per cent of the donations to parties and individuals. Given the reliance that the major parties have on these top donors, there is a real risk that they receive special access and yield undue influence on our decision makers."
Melbourne law school professor Joo Cheong Tham said there needed to be an urgent conversation around political donations.
"We cannot continue to allow elections to be effectively bought by the highest bidder," he said.
"We urgently need a cap on political donations and campaign spending, so that an average voter can match the donations of millionaires."
Independent Allegra Spender – a Climate 200 backed candidate who wiped out Dave Sharma in Malcolm Turnbull's old seat of Wentworth – said political donation laws are broken.
She hit out at the delayed release of political donations, having come eight months after the election.
"We need donation disclosure in real time," she said.
"Fixing our political funding and donation system must be the next priority to keep our democracy healthy. It's clear that having politicians set the rules for how their parties and campaigns are funded isn't working."
Political parties and associated entities are required to publicly declare any donations over $14,500.
MAJOR PARTIES
The Labor Party achieved victory with the help of more than $124m in donations and "other receipts" across all states and territories.
One of the party's biggest donors was Pratt Holdings, with two donations totalling $1.75m.
Clubs NSW also donated nearly $63,000 to the party.
The Minerals Council donated $102,500, Santos $69.500, and Sportsbet $120,000.
Unions were also generous in their donations during the year, with the CFMEU donating $1m, and the Mining and Energy Union, as well as the Shop, Distributive and Allied Employees Association donating $500,000.
Former prime minister and incumbent ambassador to the United States – Kevin Rudd – donated more than $17,000 to the Queensland branch of the Labor Party.
The Liberal Party and its state-based branches – including the Queensland Liberal National Party – received more than $105 million in donations and "other receipts".
The biggest donation was $3m from the Cormack Foundation – an associated entity of the party.
The party also received $1.35m from Pratt Holdings.
The party spent $18.78m on media through Starcom MediaVest Group.
BIG TOBACCO
The AEC donations data reveal political parties are still accepting donations from the tobacco industry.
Tobacco giant Philip Morris declared donations of $55,000 each to both the Nationals and the Liberal Democrats.
The American multinational tobacco company has been pushing for vaping to be made legal in Australia.
FOSSIL FUELS
Fossil fuel companies donated $2 million to the major political parties, with Santos donating $153,000 across the Labor, Liberal and National parties.
Woodside Energy gave $109,000 to all three major parties as well.
Research co-ordinator from Market Forces, Axel Dalman, said the donations were "clearly aimed at sweetening deals to expand coal, oil and gas production".
"Fossil fuel companies are buying favour while trying to ram through 118 new projects, despite the International Energy Agency stressing there can be no new coal, oil, or gas expansion if the world is to avoid catastrophic climate change," he said.
DAVID POCOCK
Former Wallaby turned Senate kingmaker David Pocock was elected as an independent representative of the ACT with the help of $1.7m in donations.
The David Pocock party, which was established to enable Senator Pocock's candidacy to appear "above the line" on the Senate ballot paper, received funding from 768 donors.
Climate 200 contributed $856,382 to Senator Pocock's campaign.
Of Climate 200's 11,200 donors, 1,596, or fourteen per cent, of them were from the ACT.
Senator Pocock said he would continue to support donation reform alongside other electoral changes such as the introduction of federal "truth in political advertising" laws.
"We also need to make it easier for a broader range of people to competitively run for election and represent their communities," he said in a statement after the AEC data was released on Wednesday.
"When you look at the amount of money spent by the major parties, and who they are accepting donations from, I think it highlights the urgent need for reform.
"We know that companies seeking to buy influence is not good for our democracy."
Topics
Read Next
For more updates check below links and stay updated with News AKMI.
Education News || Politics News || Journal News || Daily Local News || Lifetime Fitness || Sports News || Automotive News

Source