Australia
This Australian regional city relies on international migrants. Now it's hoping to attract locals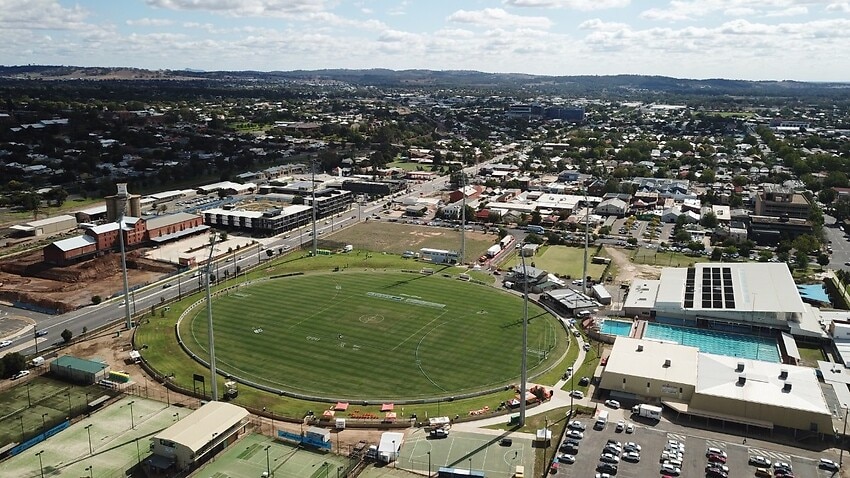 It has only been weeks since Robert Lun Gumring opened the doors to his new massage therapy business in Wagga Wagga, and already the locals are getting behind him. 
"The clients who came in on the first week, they've already come back for the second week and the third week," he told SBS News.
Mr Gumring settled in Wagga Wagga, 460 kilometres south-west of Sydney, in 2013, after six years in a refugee camp in Malaysia.
He had been forced to flee his home of Myanmar in fear of persecution for religious reasons. 
His time in the camp was "hell", he said, and only when he was finally able to settle in Wagga Wagga did he find "peace" with his wife and four young children.
Mr Gumring previously worked in disability support and aged care, and after years training as a masseuse, 'Lun Asian Massage' is the business he's long dreamed of.
"The reason that I'm running my business is especially for my family," he said. 
Mr Gumring is among the thousands of migrants contributing to the local economy in Wagga Wagga, setting up new businesses, or filling vital gaps in the job market. But, he said, the city must continue to grow for businesses like his to really thrive.
"If there is more population, it means people who have businesses will succeed. We need more people in Wagga."
Population growth a priority 
The city's need for more people is no secret. Its long-standing mayor Greg Conkey is the first to admit population growth is a top priority, in which international migration plays a vital role.
"Over the last five years, a large percentage of people who have moved to this city have come from non-English speaking backgrounds or were born overseas," Mr Conkey said. 
"We really rely on migrants and refugees for this city and we will continue to rely on them as we grow."
Over the past decade, it's estimated more than half of all newcomers in Wagga Wagga have arrived from overseas, helping boost its population to 65,000.
But with this month's federal budget revealing Australia's net overseas migration is set to fall into negative levels for the first time since World War II – with a loss of 72,000 people forecast for 2020-21 – it is causing concern in the regional hub. 
Wagga Wagga is still in need of skilled workers in fields including engineering, medicine, management and trades, but due to the impacts of COVID-19, Australia's net overseas migration is not expected to return to positive levels until 2022-23. 
Economist Dr Yapa Bandara from Charles Sturt University's Wagga campus said the city's economy will suffer.
"COVID-19 has had a huge impact and is a huge blow towards regional cities including Wagga Wagga – and it's not for one particular year," he said.
"It will have a long impact over a longer period of time; next year, the year after that, and another couple of years."
The state government has been pouring money into the city in recent years, including a $250 million dollar injection into a Special Activation Precinct. It is intended to capitalise on the Inland Rail Project and bring manufacturing, agribusiness, freight and logistics to the region.
There is hope such long term investments will be able to offset the losses felt from international migration until borders open up again.
Domestic migration 'on the increase'
There is also the hope that the COVID-19 pandemic has spurred a different kind of migration to the area; major city dwellers looking for a tree change.
Wagga Wagga recruitment agent Rhyley Hunter said he is the busiest he has been in 12 years due to demand from workers who want to make the move there from elsewhere in Australia.
"In regards to domestic migration, that's definitely been on the increase," he said.
"We're seeing a lot more enquiries from people in Sydney, Melbourne and Canberra looking to relocate. I think COVID-19 has been a catalyst for that change."
In the nearby historic town of Gundagai, real estate agent Mike Kingwell said he is seeing the same thing.
Mr Kingwell said he has witnessed an "uptick" in real estate sales in Gundagai and surrounding towns in the past six months.
"I think the main reason is that some of them are working from home and it doesn't really matter where that home is, so they can come out to the country and enjoy a much better lifestyle."
For more updates check below links and stay updated with News AKMI.
Education News || Politics News || Journal News || Daily Local News || Lifetime Fitness || Sports News || Automotive News

Source