Australia
'Unique': What stripping taught new MP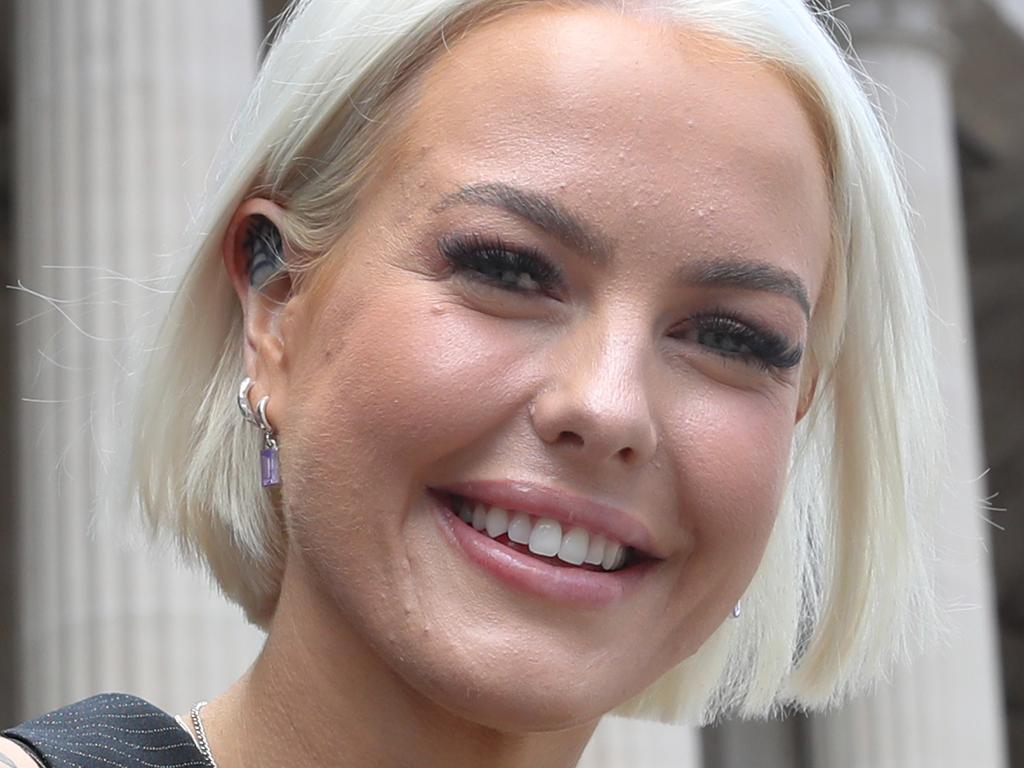 A newly minted member of Victorian parliament says her work experience as a stripper will help her navigate state politics.
Georgie Purcell, from the Animal Justice Party, spoke out on Wednesday, one day after her maiden speech gave detail into her diverse job history.
The 30-year-old worked as a stripper and topless waitress while studying law in Melbourne before her "secret" was exposed without consent through photos posted to Facebook.
Read Next
"I'm a really unique combination in terms of my work experience because I obviously was a topless waitress and stripper and I think that's given me really strong skills in dealing with people and particularly difficult people at times," Ms Purcell told NCA NewsWire.
"It also gave me the ability to stand up for myself and protect myself. I learned that through doing the job and then, of course, what happened to me afterwards."
However, Ms Purcell said her time in the union movement, becoming a lawyer and working as a political chief of staff meant she knew similar ropes to her parliamentary colleagues.
"I also have the political, I guess, cliche combo of being admitted as a lawyer as well as being a former union official," she said.
"That's the story of so many MPs and Labor MPs in general, so I think I've sort of got a really strong combination of skills.
"After my work experience that gives me, I guess, the understanding of parliament and how it works but also the ability to survive in the place and deal with my colleagues and have important and difficult conversations."
But Ms Purcell said her identity as a young, tattooed woman with what she calls a "colourful" history could be polarising for some politicians.
"I think people look at me and particularly how I look, you know, covered in tattoos and bright blonde hair and they think I might not be smart and sometimes it feels like I'm fighting to people to take me seriously," she said.
"You know, I deserve to be here just as much as they do and I've worked really hard for this. Women work doubly hard too and then when they get in here, they have to work doubly hard to be taken seriously.
"I know some people in here that wouldn't agree with the decisions I've made in my life and what I did when I was younger, but also getting them to understand my issues."
Ms Purcell delivered her maiden speech on Tuesday that partially focused on how she supported herself to survive while studying law at Deakin University.
"At one point in my life, it was a secret – and it was a secret that was stolen from me," Ms Purcell said.
"This defining moment was in the summer of 2012 when I was in my second year at Deakin University and working as a topless waitress and stripper.
"I did everything I possibly could to protect my anonymity from my peers, but it didn't work.
"My whole world stopped on the day that my phone pinged with a notification that I had been tagged on Facebook.
"I froze, staring at a photo of myself on the screen – and a thread of comments beneath."
Ms Purcell represents Northern Victoria in the upper house and was the only member of her party elected to parliament last year.
Read Next

For more updates check below links and stay updated with News AKMI.
Education News || Politics News || Journal News || Daily Local News || Lifetime Fitness || Sports News || Automotive News

Source