Canada
A 'Freedom Convoy' organizer planning Ottawa-area reunion in February. Experts say repeat of chaos seems unlikely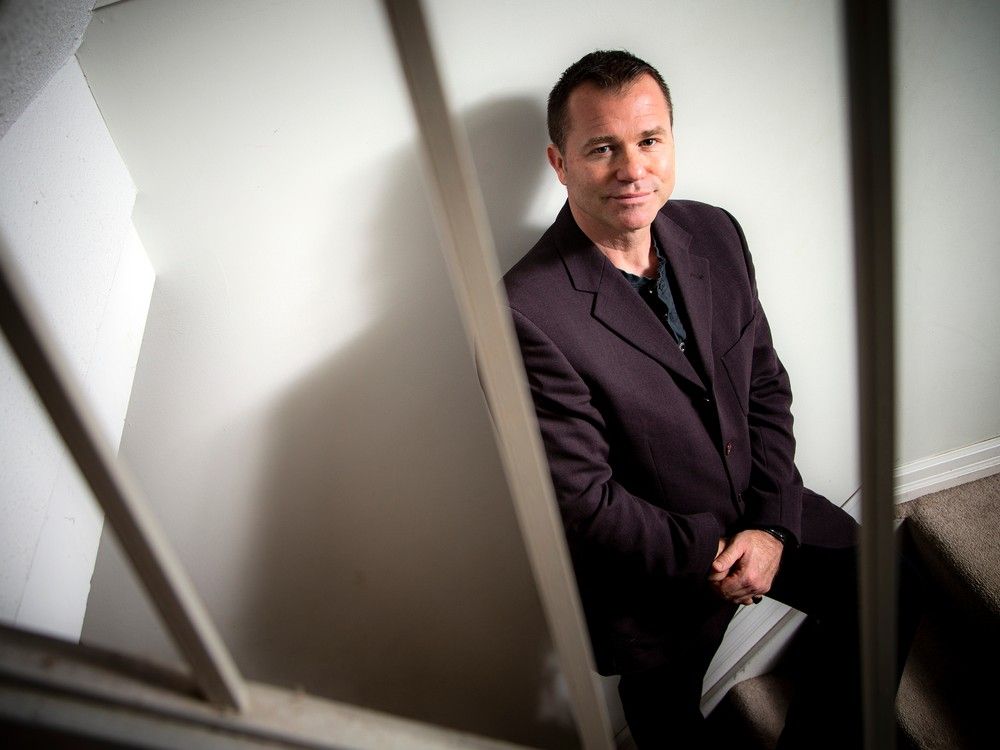 The organizer said the event will involve convoy routes converging at a location outside of Ottawa on Feb. 16, for a four-day "unity" event.
Article content
One organizer of the original "Freedom Convoy" has shared plans for a reunion, prompting authorities to prepare to respond and stoking unease among some Ottawa community members deeply impacted by last February's occupation.
Article content
But the organizer himself — Calgary's James Bauder, a controversial figure within the fractious "freedom" movement — has posted information indicating the event planned for 2023 will bear little resemblance to the weeks of chaos that paralyzed downtown Ottawa nearly a year ago.
Article content
Security experts also say that while it calls for planning and vigilance, and things could change quickly, there are reasons to be optimistic at this point that the event will more closely resemble subsequent "freedom" protests in the Ottawa area that came and went with comparatively little disruption to the local community.
While he's posted on Facebook that details could change, Bauder has said the event will involve convoy routes converging at a location outside of Ottawa on Feb. 16, for a four-day "unity" event with a stage, live-streamed speeches, bouncy castles and food before participants "convoy" back home on Feb. 21.
Article content
"Naturally, we will invite Ottawa residents to our event," wrote Bauder, who has been charged with mischief to obstruct property, disobeying a lawful court order and obstructing/resisting a peace officer, related to his participation in last winter's protest. His release conditions include a requirement to stay away from downtown Ottawa. 
Asked by a Facebook user in comments on a Nov. 24 post if he was planning to disrupt Winterlude — the annual festival is running in the National Capital Region from Feb. 3 to 20 — Bauder said no. 
"We plan on hosting our event just outside of Ottawa, with plans for a candlelight vigil and some speeches on the Hill, to give respects to the Fallen Soldier. There will be no convoy going into Ottawa's downtown core."
Article content
This newspaper requested an interview with Bauder about the specifics of his planned event.
"Amazing … You media folks slandered me falsely now you want my story," he replied. "Question. Go and ask your executive producers to google James Bauder and ask if the media should apologize for damages against me, and my humble Canada Unity team."
Canada Unity, an organization Bauder founded, has expanded its campaign against vaccines and mandates to include various other causes and conspiracies, such as the belief that the World Economic Forum and the UN are plotting to establish a world government.
The Ottawa Police Service has said it's monitoring developments relating to the planned event, which is also on the radar of senior federal government officials. 
Article content
Jody Thomas, the national security adviser to Prime Minister Justin Trudeau, told a parliamentary committee this week that meetings had already been held "to start looking at how we're going to respond."
Somerset ward Coun. Ariel Troster said she's so far received a handful of emails and tweets with concerns about the possibility of a convoy return in February. From many conversations with fellow ward residents, she's left with the sense that there remains "a lot of collective trauma in the neighbourhood" stemming from the original event.
"Concern is starting to build for sure," said Troster. She's flagged this to Mayor Mark Sutcliffe, and said she believes they'll be sitting down very shortly "with all of the potential people who could help mitigate the situation, prevent another occupation from happening again."
Article content
From a public order perspective, Carleton University associate professor Stephanie Carvin said her level of concern about the event isn't too high at this point, for a number of reasons.
"I think it's different to say, 'Come with us on Wellington Street,' versus, 'Come with us and stay on a farm for, you know, five days on the outskirts of Ottawa.' I'm not sure it has the same kind of appeal," said Carvin, whose research focus includes national security.
"I think the people who would show up to that are going to be more interested in, you know, socialization rather than political activism. Although the two are not mutually exclusive."
Looking at the police response to "freedom" movement events in Ottawa that came in the wake of the original convoy protest, Michael Kempa, an associate professor of criminology at uOttawa, sees reason to believe that many lessons have already been learned.
Article content
When the motorcycle-centric "Rolling Thunder" event rumbled into town in April, Ottawa police and reinforcement from other services had set up a network of vehicle exclusion zones. Ultimately about 40 vehicles were towed, at least 10 people were arrested and more than 760 tickets were issued, and the event ended as planned after just a few days.
"Freedom" protesters returned on Canada Day, holding a march on foot through the heavily policed core of the city. They drew sympathy and scorn from various onlookers, but ultimately proved a sidebar to the main July 1 events that came and went without serious incident.  
When it comes to the planned February reunion, Kempa said that if it does prove to look like the event that Bauder has described, "there's no question that we will be prepared for that, be able to handle it.
Article content
"It's more what we may not immediately anticipate about groups that might want to attach to all of this who have nastier intentions," said Kempa, who specializes in the politics of security.
"But I would also say that the intelligence agencies have woken up to this sort of threat that comes from smaller numbers of ideological extremists in our country, not the ordinary organizers of the convoy itself, who try to get in on these things. And I think we'll be better prepared."
Bauder wrote that he's been told by police that no convoy into the core of the city nor parking in front of Parliament will be permitted (Wellington Street has been closed to traffic since the original convoy protest was cleared) and that "we will respect this and work with whatever Ottawa Police and Bylaws advise us to do or not to do."
Article content
He did add that "if the mandates do come back — I am not responsible if folks refuse to follow them as a mandate is not Law, and I will always support Canadians' Lawful Freedom of Choice as protected under the Bill of Rights and Charter of Rights."
Bauder, the founder of Canada Unity, headed to Ottawa in late fall 2021 with his wife, Sandra, to protest pandemic restrictions and give a "memorandum of understanding" to the Senate. The MOU campaign, which sought to abolish all pandemic-related restrictions and continued during the occupation of downtown Ottawa last winter, proved controversial within the movement for being anti-democratic.
Keith Wilson, the lawyer for the convoy corporation that represented some of the protesters, called the idea that the elected government would be forced to resign because of the memorandum "legal nonsense" in his testimony at the federal Public Order Emergency Commission this fall.
Article content
After arriving in Ottawa in the late fall of 2021, Bauders was involved in protest with what he described as fewer than 100 supporters. They went maskless shopping and dining, shut down a Dollarama "for not having a jab pass," did "blockades" at CTV and CBC, protested in the street outside the residences of the prime minister and Governor General, and listened to speakers on Parliament Hill, according to a Facebook post Bauder made in December 2021. He dubbed their protest "Operation Bearhug."
The Bauders returned to Calgary, and Canada Unity joined other organizers to plan the "Freedom Convoy" that arrived in Ottawa in late January.
The plans Bauder has shared for the reunion event overlap with the Feb. 20 deadline for the Public Order Emergency Commission to table its final report. The commission is probing the federal government's decision to use the Emergencies Act to bring the February occupation to an end, and Kempa did caution that its findings could either anger or embolden protesters, depending on what commissioner Paul Rouleau concludes. 
Article content
One thing police need to do, said Kempa, "is make it absolutely clear that they've got the situation under control and to discourage citizens from directly undertaking policing themselves."
While he understands the impulse — Ottawans may recall the so-called "Battle of Billings Bridge," when citizens blockaded a group of convoy vehicles before releasing them hours later — "we don't want violent counter-protest or confrontation between protesters," Kempa said.
Bauder posted to Facebook on Saturday that Canada Unity will issue a news release about "the progress of reuniting Canadians under the Olive Branch" by the following Friday (he's said previously that this symbol of reconciliation will be the theme of the February event). 
In the same Saturday post, he wrote: "We have successfully and strategically exposed them all — Now it's time to strategically hold them all accountable!" He closed the post with a series of hashtags, including #CanadaUnityMatters, #HonkHonk and #4OurKids.
— With files from Jacquie Miller and The Canadian Press
For more updates check below links and stay updated with News AKMI.
Education News || Politics News || Journal News || Daily Local News || Lifetime Fitness || Sports News || Automotive News

Source