Canada
Accused Ottawa killers walk after murder case fizzles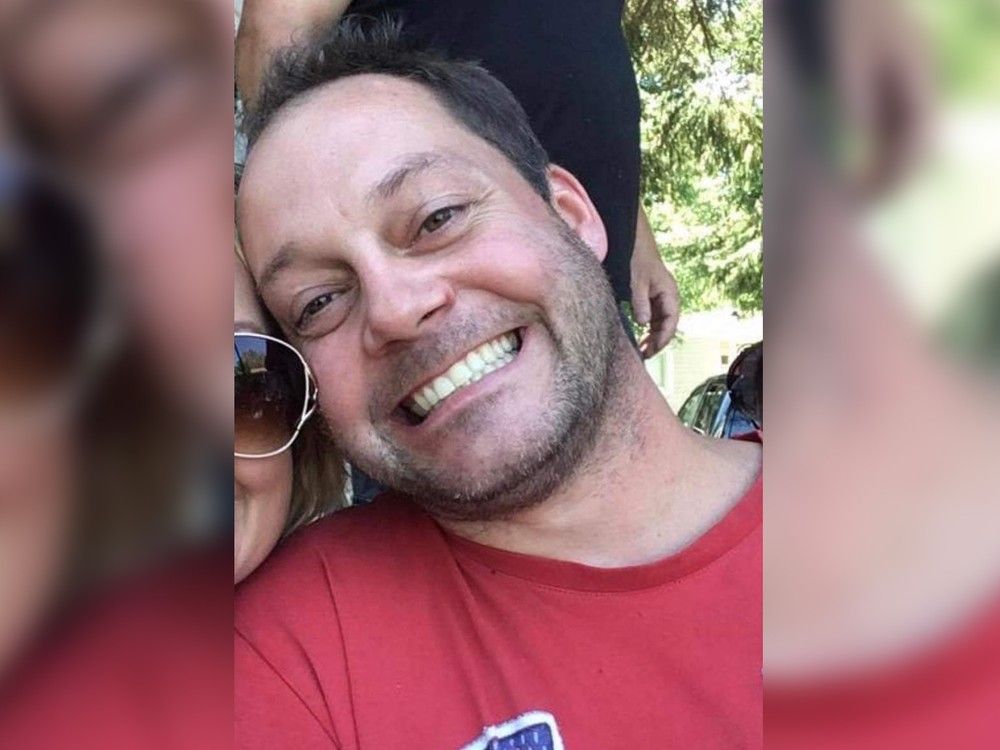 Article content
David Tobin was upset with the Ottawa crack dealer for two reasons — he was unhappy with the quality of the product and suspected Hassan Dahis was carrying on a flirtatious relationship with his wife.
Article content
He repeatedly told his wife to stop dealing with Dahis but she didn't. Tobin's hostility toward the crack dealer crystallized on July 23, 2020. On that night, he lured the man to a friend's home in Rockland under the guise of a drug deal only to lie in wait in the bathroom. The element of surprise was to rob or confront the crack dealer. Either way, Tobin, 42, was not afraid of the crack dealer, a man half his age.
Article content
The surprise from the bathroom launched a brawl involving five men and by the end of it, Tobin was dead after a savage stabbing. His friend, Sylvain Pitre, 41, was also slashed but survived.
Hassan Dahis, 22, and Mohamad Moussa, 21, were originally charged with murder in what the Crown billed as a strong, compelling case.
Article content
But the murder case was actually weak and both accused killers were offered a plea deal that had them admit to lesser charges.
They both walked out of court on Thursday evening as free men after Ontario Superior Court Justice Robert Pelletier sentenced them to time already served awaiting trial. It was a joint position between the Crown and defence lawyers Mark Ertel and Jon Doody for Dahis, who pleaded to manslaughter, and Leo Russomanno and Biagio Del Greco for Mohamad Moussa, who pleaded guilty to aggravated assault.
There were all kinds of problems with the murder case. The third man with Dahis and Moussa has never been charged, let alone identified. There were also problems with OPP disclosure and their note-taking — sacrosanct in police work.
Article content
Self-defence would have been a live issue had the trial gone ahead and the only eyewitness — Sylvain Pitre — has a foggy recollection, according to an agreed statement of facts filled in court.
"(Pitre) is unable or unwilling to assist with what transpired in the residence, including who maimed him, why David Tobin was in the bathroom, or why the meeting is taking place. He offers little in terms of details surrounding the assaultive behaviour of the parties involved, and or potential self defence," according to the statement of facts.
Pitre, who is unable or unwilling to assist, lost a testicle in the slashing.
At the guilty plea and sentencing, David Tobin's daughter read a moving victim-impact statement.
"He wasn't just my dad, he was the man that lit up the room as he walked into it. He made you smile on days you thought you couldn't, and his hugs that made you feel a million times better," Caleigh Sharp Tobin said.
Article content
She said her late father had a smile that made you smile right back. She also blamed the cocaine dealers for fuelling her father's wife's addiction.
"You've left our family in never-ending turmoil with so many questions we will never have the answers to while you get to go on and live both of your lives without a care in the world. How unfair is it?" she told court.
"Even though you have both been able to weasel your way out of a jail cell, which you both deserve to rot in, my only hope is that you carry this with you for the rest of your lives. I hope that when you wake up and in the mirror, you remember the kind of person you are while also remembering the person you took out of this world. I hope that my dad, David, crosses your mind every single day of your life."
Article content
She told court that he has lost faith in the justice system.
"How is it even plausible that someone can take someone's life out of this world and be able to live theirs free?"
According to the agreed statement of facts, "at the time of the accused's arrival only David Tobin and Sylvain Pitre were in the home. Upon casually letting themselves into the residence by the front door, Dahis, Moussa, and a third unidentified individual, immediately acknowledge Sylvain Pitre who was seated on the couch by calling him by known nickname "no shirt". It appeared that the accused did not expect Sylvain Pitre's presence, nor were they bothered by it. They then announce, "who wants some drugs", and asked about the money, as they expected to be engaging in a drug transaction.
Article content
David Tobin was expecting their arrival. He decided to wait for their arrival in the bathroom with the door closed (for approximately 30 mins), likely to keep an element of surprise upon the accused's arrival. Immediately after the accused acknowledge Pitre's presence, David Tobin exits the bathroom, and immediately a brawl/melee ensued, by Pitre's account, between the three individuals and David Tobin."
The agreed statement of facts read in court by the Crown continued: "This much is clear: while the expectation of what was to occur at this scheduled meeting in the mind of David Tobin and the expectation in the mind of Hassan Dahis, were clearly different. There was no meeting of the minds. One possible inference is that David Tobin intended to rob Dahis of his drugs, in addition to disarming him should he be in possession of a firearm. For the purpose of this plea, the Crown is not seeking to prove or disprove this inference."
Ertel, one of the defence lawyers, told the court there were significant failures when it came to police disclosure.
The OPP officers didn't take contemporaneous notes, and took the witness box saying the force really has no policy on note-taking, Ertel told court.
One officer also testified he didn't have the time to take notes about a key development in the case.
Overall, Ertel told the judge: "It was a shameful attempt by seasoned officers to mislead the court."
For more updates check below links and stay updated with News AKMI.
Education News || Politics News || Journal News || Daily Local News || Lifetime Fitness || Sports News || Automotive News

Source