Canada
Browne: Canada, it's time to appoint a Black Equity Commissioner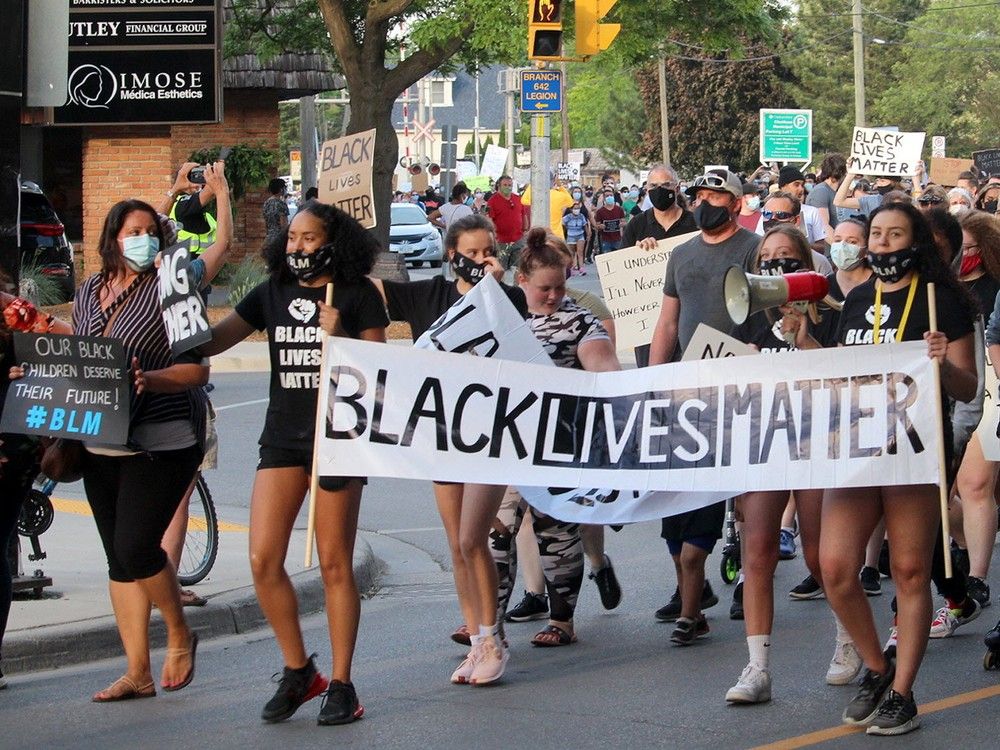 Black Canadians faced the most hate crimes in Canada in 2020, and must confront social and health hurdles disproportionate to their numbers. They need a high-level champion.
Article content
From Dec. 5 to 8, some Ottawa residents have been part of the Canadian delegation, including representatives from the federal government and Black-focused community organizations, attending the first meeting of the UN Permanent Forum on People of African Descent, in Geneva Switzerland. The forum will be an advisory body to the UN Human Rights Council, in line with the program of activities for the implementation of the UN International Decade for People of African Descent, which runs from 2015 to 2024.
Article content
Beyond the obvious reason of simple equity, there are other reasons for appointing a Black Equity Commissioner. First, with a little under two years left in the UN Decade for People of African Descent, the commissioner will help ensure addressing anti-Black racism remains a federal focus after the special decade ends. Second, with Statistics Canada reporting that Black Canadians faced the most hate crimes in Canada in 2020, and with other data showing Black Canadians continue to be disproportionately negatively impacted by the COVID-19 pandemic, lack of affordable housing, under-employment and other social determinants of health, the commissioner is more essential than at any moment in recent history to safeguard and expand substantive equality rights for Black people.
Article content
Substantive equality is a legal principle that refers to the achievement of true equality in outcomes. It is achieved through equal access, equal opportunity and, most importantly, the provision of services and benefits in a manner and according to standards that meet any unique needs and circumstances, such as cultural, social, economic and historical disadvantage. Substantive equality is both a process and an end goal relating to outcomes that seeks to acknowledge and remove the barriers that have led to the inequality in the first place.
The Black Equity Commissioner will serve as a champion and adviser to the federal government and help hold the government accountable for the commitments flowing from its formal endorsement of the UN Decade for People of African Descent. The commissioner will also help hold the government accountable for addressing the issues raised by the Black Class Action suit federal Black employees launched in December 2020, claiming decades of anti-Black discrimination in hiring and promotion.
Article content
The commissioner will collaborate with domestic and international partners, institutions and stakeholders, including Ontario's newly created Black Equity Branch, to support Canada's efforts to combat systemic anti-Black racism. This will include leading Canada's reporting to the UN on progress on the recommendations in the 2017 Report of the Working Group of Experts on People of African Descent on its mission to Canada.
One of those recommendations was "to create a national department of African Canadian affairs to represent the interest of African Canadians in the national Government and to research and develop policies to address issues facing African Canadians." To make the commissioner a step towards creating such a department, the position must be supported by a deputy minister-level Special Representative and a budgeted secretariat.
Article content
The commissioner will ensure a specific focus on systemic anti-Black racism that the federal Anti-racism Secretariat does not. "Systemic" anti-Black racism means anti-Black racism built into things such as the justice, education and health systems that results in disproportionate numbers of Black Canadians charged with offences and/or in prison; disproportionate numbers of Black students being suspended, expelled and streamed into non-academic programs; and disproportionate numbers of Black people dying from COVID.
The Secretariat's mandate is to address racism in general including antisemitism, Islamophobia and anti-Black racism. However, the government created Special Representatives on antisemitism and Islamophobia because it recognized that addressing them would require a permanent, dedicated focus. The same is true of systemic anti-Black racism.
The Black Equity Commissioner will work with the Anti-racism Secretariat to address systemic anti-Black racism across all federal programs and policies. They will ensure departments specifically name anti-Black racism as an issue and collect the data to measure it. They will then work with departments to use the data to hold senior leadership accountable.
The government should aim to have the Black Equity Commissioner in place by the end of 2023 at the latest. Black lives matter — and Black lives depend on it.
Robin Browne is coordinator, 613-819 Black Hub.
For more updates check below links and stay updated with News AKMI.
Education News || Politics News || Journal News || Daily Local News || Lifetime Fitness || Sports News || Automotive News

Source