Canada
Council approves $60M more for O-Train Stage 2 budgets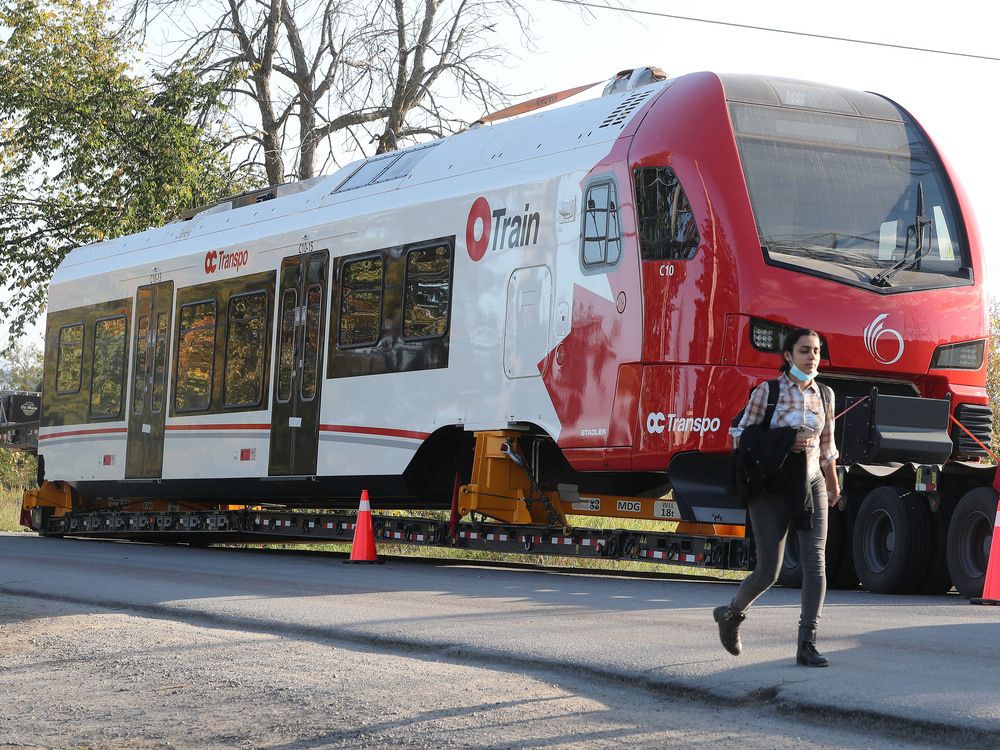 Councillors unanimously supported staff's plan to replenish a contingency fund nearing depletion, in part to pay for changes prompted by Confederation Line experience.
Article content
Council voted Wednesday to add $60 million to the utility and contingency budgets of the Stage 2 O-Train project as the inquiry into its troubled first phase of LRT in Ottawa chugged toward its conclusion.
Article content
Before unanimously supporting staff's plan to replenish a contingency fund nearing depletion, in part to pay for changes prompted by Confederation Line experience, council members had questions about how the city would and could respond to the final report by the independent commission leading the Stage 1 LRT inquiry.
That report and its findings, conclusions and potential recommendations is due by Aug. 31, but the deadline could be pushed to Nov. 30 with approval of Ontario's transportation minister.
Coun. Shawn Menard wanted to know how those recommendations would be implemented locally for Stage 2 and 3 of the O-Train project (the former is under construction, while the latter has yet to be funded).
Commission recommendations may be directed at the city, but staff will also review them and bring anything relevant to council, city solicitor David White said. As for whether that would occur during this council term or the next one starting Nov. 15 or both, White said he believed they needed to wait to see the recommendations to figure that out.
Article content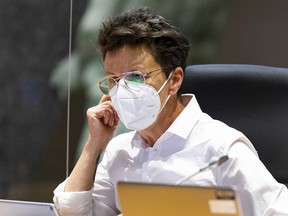 Coun. Catherine McKenney asked if it would be possible for this council to request an inquiry into Stage 2, "given what we know today about phase one, but certainly if the report comes back and the recommendations come back, and they are as damning as what it would seem they're going to be."
It appears likely that council will become subject to "lame duck" status next month — a set of spending and other rules that would activate unless three-quarters of council members have confirmed re-election runs for office in the Oct. 24 municipal vote. Already, seven of council's 24 members say they're not running again.
City clerk Rick O'Connor said a request for another inquiry may be entirely possible for this council. "However … there may be a sense that it is more appropriate for the incoming council, who would probably have more to say about it. They may want to review it first."
Article content
"I hear that," McKenney replied, "but this is the council that was led into the decision (to approve the Stage 2 contract with SNC-Lavalin) not knowing that they had not met the technical requirement. So, as a member of this council, I certainly have grave concerns that I was misled before I voted on that contract."
Stage 2 consists of eastern and western Confederation Line expansion by Kiewit and Vinci and a southern Trillium Line extension by SNC-Lavalin.
Of the $152.5-million contingency fund set by council for the $4.6-billion Stage 2 project, a staff report says $132 million has already been committed, largely for project improvements that weren't contemplated when the fund was established.
These contingency commitments were sorted into four categories, one of which was design improvements and lessons learned from Stage 1. This includes expansion of the Walkley Yard storage and maintenance facility, an upgrade to gas switch heaters from electric, improvements to access at several east-end stations and noise mitigations at locations in the west, city O-Train construction director Michael Morgan said Wednesday.
With at least three years of Stage 2 construction remaining, staff said additional funding requirements would be assessed in 2023, over and above the $25-million contingency and $35-million utility fund injections granted Wednesday.
The extra $60 million would be covered by debt paid by development charges, reserves attached to a related watermain project at Cleary Avenue and debt assigned to the transit department.
Morgan said it was "impossible to know" at this time if more contingency funding might be needed as a result of the LRT inquiry.
With files from Jon Willing
For more updates check below links and stay updated with News AKMI.
Education News || Politics News || Journal News || Daily Local News || Lifetime Fitness || Sports News || Automotive News

Source