Canada
CUPE poll results suggest hospital staff in Ottawa commonly experience physical violence at work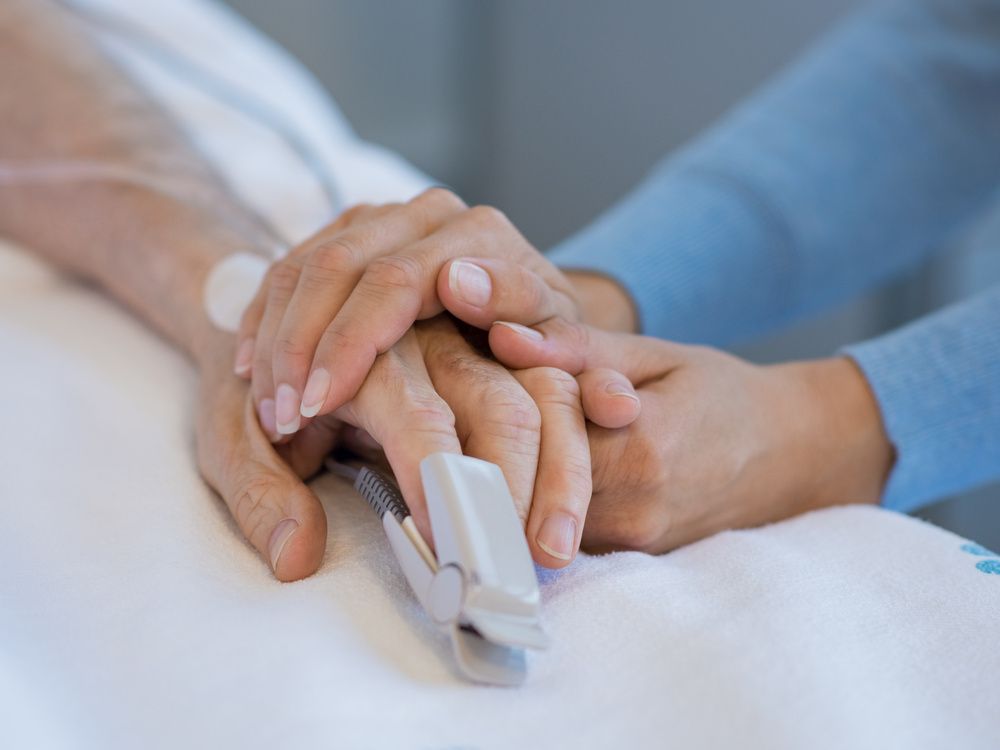 Of the local respondents, 53 per cent said they've witnessed increased violence during the COVID-19 pandemic.
Article content
New findings released by the Ontario Council of Hospital Unions (OCHU) suggest hospital staff in the province commonly experience violence at their workplaces, including in Ottawa.
Article content
OCHU, part of the Canadian Union of Public Employees (CUPE), revealed results of a poll indicating 71 per cent of Ottawa-area respondents said they've experienced physical violence at work. In Ontario as a whole, 63 per cent said they've faced physical violence.
Of the local respondents, 53 per cent said they've witnessed increased violence during the COVID-19 pandemic.
"Our members are looking after patients that believe that it's alright for people to be touched, groped inappropriately, while they're providing care to people," said Sharon Richer, secretary-treasurer of OCHU.
"This is a definite problem and some people don't report it with fear of reprisals from their employer."
The poll also highlighted that 50 per cent of Ottawa hospital workers said they have endured sexual harassment at the workplace, and 36 per cent have been subjected to sexual assault.
Article content
Melanie Viau, a local registered practical nurse and Francophone vice president for the OCHU, said with patients' mental health deteriorating and increased wait times due to the pandemic, plus 89 per cent of hospital staff being women, reports of violence have only gotten worse.
"A lot more people are struggling with their mental health. And these patients come to the hospital and they don't know how to deal with having to wait or being told 'no.'"
Of the respondents, 19 per cent reported an increase in the use of knives or guns against staff.
Harassment or abuse due to race or appearance was reported by 59 per cent of racialized respondents.
At Queensway Carleton Hospital, Brian Smith, clinical director of the emergency department, mental health and intensive care unit, said it has recently seen higher numbers of "code whites," particularly in the emergency and mental health departments.
Article content
Smith said a "code white" refers to "an emergency response for a violent or behavioural situation with a person," prompting the appropriate staff with training in de-escalation to act.
One way the hospital is mitigating episodes of violence, Smith said, is through increased security staff and a 24/7 security guard centre in the emergency department.
"This violence is not part of the job, each hospital employee comes to work each day wanting to look after and care for their patients, so it's not part of their job to accept any form of abuse or violence," Smith said.
Dave Verch, vice president of the OCHU and a veteran registered practical nurse, is among nurses and union officials who are calling on hospital management teams for change.
Article content
"A lot of hospitals do have zero-tolerance policies but it is literally a piece of paper. And when these incidents are reported a lot of times it's 'what did you do wrong?' and it's turned around on the worker," said Verch.
"Part of our demands is for hospitals to really beef up those policies and have real consequences when there are violent acts taken against health-care workers."
Some of the immediate solutions that staff and union officials are requesting are increased staffing so no nurse is left alone with a patient, and a system put in place to flag the charts of violent patients so that hospital staff can provide adequate care.
Richer said these measures can be preventative in situations like those she's witnessed such as staff being beaten, groped or barricaded in rooms with violent patients. However, she said the ultimate request is for an appropriate rate of funding to obtain staff as shortages are a root cause of these issues.
"Bed capacity is so low, people are having care done in hallways beside elevators, this is a real problem," she said. "All this frustration comes out with the patient, who then starts lashing out."
For more updates check below links and stay updated with News AKMI.
Education News || Politics News || Journal News || Daily Local News || Lifetime Fitness || Sports News || Automotive News

Source