Canada
Deachman: Empathy, civic-mindedness lost on convoy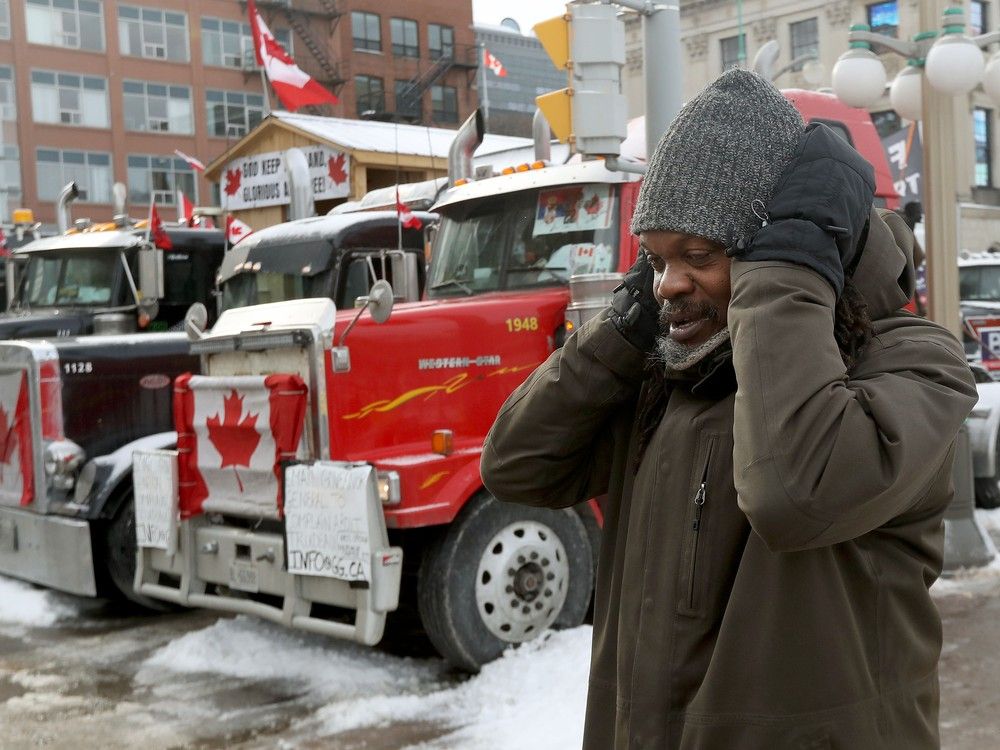 The OPC report found that last year's convoy was a violent occupation, and the response to it by officials constituted a massive human-rights failure. That should not be taken lightly.
Article content
In writing about the convoy's anniversary over recent days, some readers, many of them supporters taking exception to its characterization as violent or disruptive, have reached out to share their thoughts. One reader claimed there was no racism evident, writing "I love how you can make statements about 'displaying symbols and messages of hate, racism and discrimination' without offering a shred of video evidence… If there were any evidence of racism, it would have been all over the news and you know it." Yet I recall the racist Nazi and Confederate flags being "all over the news" at the time, while the F—- Trudeau ones seem at least a little bit hateful. (Unless, I suppose, they were lustful?)
Article content
Another reader insisted that convoy participants did not, despite testimony to the contrary by numerous residents and workers, harass people for wearing masks. And another pooh-poohed the notion that anyone really suffered post-traumatic stress disorder as a result of the convoy's actions, yet then suggested that perhaps she experienced symptoms of PTSD after learning from non-government-funded news sources that armed snipers were on Ottawa rooftops during the occupation.
Article content
I don't want to minimize any suffering this woman may have experienced. We were almost two years into a global pandemic at the time and its catastrophic effects were felt by everyone in all kinds of ways. But her dismissal of the convoy's effects on those who didn't have the luxury of only watching it on TV unless they moved away from their homes — as some felt forced to do — is at the heart of what was wrong with the convoy from the beginning: that in vociferously claiming their freedoms were being trampled, participants blithely trampled over others' rights, seemingly without an iota of empathy or civic-mindedness. Freedom without responsibility is just a petulant six-year-old with a Tonka truck.
Article content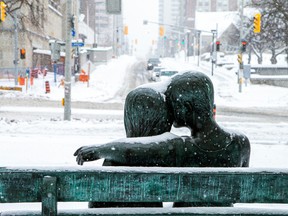 Meanwhile, the main takeaways from this week's report by the Ottawa People's Commission on the Convoy Occupation (OPC) — that last year's convoy was a violent occupation, and that the response to it by police, politicians and other officials constituted a massive human-rights failure — were not made lightly, nor should they be taken lightly.
If invoking language that one might normally associate with war zones or dictatorships seems gratuitous or overly dramatic, consider that we'd heard numerous accounts from downtown residents and workers supporting that conclusion since the occupation was in progress. People trying to live and work in the red zone, in particular, suffered serious violations of their rights, as officials largely abandoned them, leaving neighbours and other Good Samaritans to pitch in and ensure that their safety and other basic needs were met. The list of reported harms is all too familiar by now, but people's lives were clearly disrupted. They felt unsafe, unable in many cases to take care of themselves. There's no question that their rights were abrogated. Their complaints to police and the city weren't acted upon, yet they watched as the occupiers' needs — fuel supplies and staging areas, for example — were accommodated. We knew of this inequity then, but it took the OPC, whose recommendations will be released in a second report at the end of March, to create a repository for these stories, an important permanent historical record.
Article content
In a column that appeared last Saturday, I wrote that Ottawa hadn't yet recovered from the convoy because it felt like it wasn't over yet.
"Maybe the reason you feel the Freedom Convoy isn't over is because 'IT ISN'T OVER!'" the PTSD woman responded. "And won't be until this group of people can be heard in a democratic way." 
You don't like Justin Trudeau? I don't know many people who do, and if the number of person-hours spent honking truck horns outside people's homes and workplaces demanding that a democratically elected government be dissolved were instead spent organizing and rallying opposition leading up to the most recent federal election — flawed though our first-past-the-post system is — the outcome might have been different. That would have been a better way to be heard.
For more updates check below links and stay updated with News AKMI.
Education News || Politics News || Journal News || Daily Local News || Lifetime Fitness || Sports News || Automotive News

Source