Canada
Houseworks: Four things to think about before kitchen renovations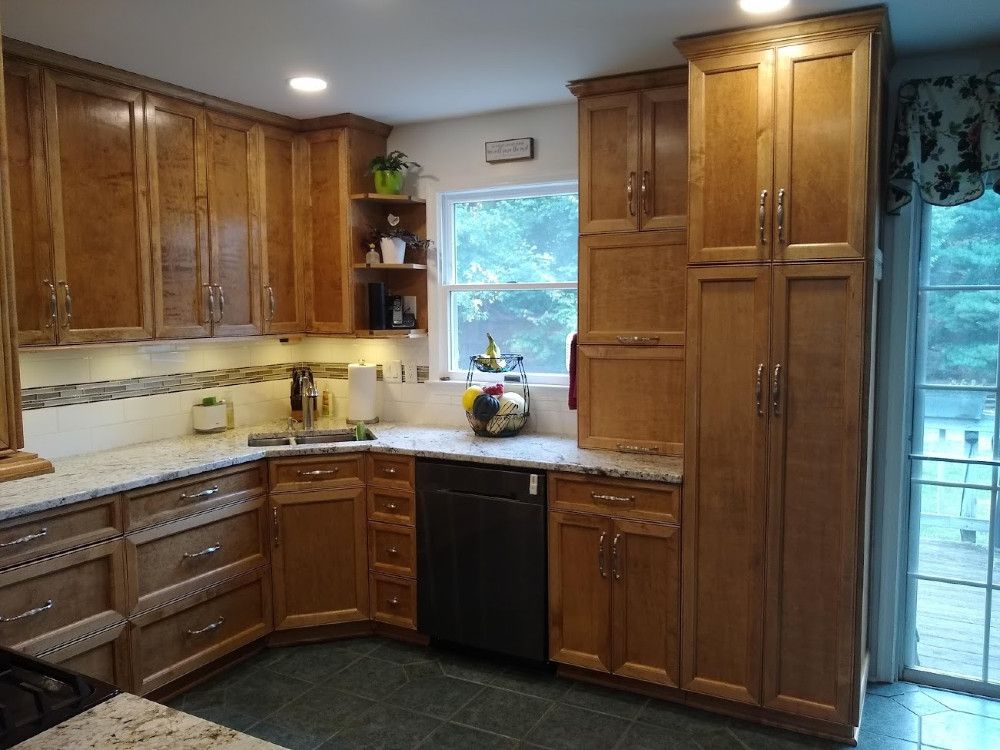 Reviews and recommendations are unbiased and products are independently selected. Postmedia may earn an affiliate commission from purchases made through links on this page.
Article content
Are you thinking about getting a new kitchen? You may think of a kitchen renovation the same as any other major home improvement project, but there's more to it than that. Most homeowners place a lot of importance on their kitchen, and this makes all the difference — both emotionally and practically. This article is about the four key things to consider as you plan for a new kitchen.
Article content
Step 1: Planning
Start thinking about how your current kitchen is used and how it could be better. Be especially sure to recognize what works with your current kitchen layout and what doesn't. Key questions to ask yourself include:
Do you like traditional, casual, modern, shaker or solid wood cabinets?
Will you be getting more or better pieces of cookware? You need to know what needs to be stored?
Will the kitchen be used for more than eating? Does significant paperwork need to happen there? Will computers be used for school work or when working from home?
Will the cabinet replacement be part of a major renovation of the space, including new wiring, plumbing, walls and flooring?
What broad budget figure do you have in mind?
Article content
Before you go too far with this, take a look at a design video I made. It covers most of the basics for kitchen layout and proportions, and even if you do end up going with a designer, at least you'll understand the important things ahead of time. Visit baileylineroad.com/31770 to watch. <Link for online layout of the article: https://baileylineroad.com/2-designing-your-cabinets/>
Step 2: Explore the hardware
Waste bins and recycling centres, spin trays and super Susans, cutlery trays and tray dividers, tilt-outs, spice racks, pullouts, rollouts and more. All these kitchen features use interesting hardware, so expect to see lots of it during the planning phase you have with your contractor.
Step 3: Choose an overall cabinet style
Article content
Images are the best way to explore broad design options, and kitchen cabinet styles include casual, contemporary, farmhouse, Shaker, traditional and others. As part of your planning and design preparations, come prepared to contractor meetings with plenty of photos of different types of cabinets you like.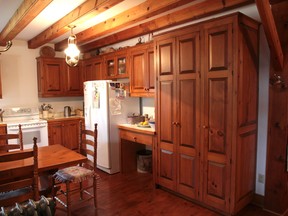 Step 4: Settle on door styles
Most of what's seen on a cabinet are the doors (and matching end panels), so focus particular attention on these when planning. Door styles generally go hand-in-hand with the overall cabinet styles you're presented with during step#3, and they have a huge impact on the overall look. But even within a given style there's room for choice when it comes to doors. Kitchen cabinet doors are available in solid wood, painted MDF, melamine and other synthetics. Typical door styles include:
Article content
Shaker: 90% of new kitchens now use this style of door. Shaker doors have square edges with horizontal and vertical frame members of the same width, all surrounding a flat center panel. Also look for "wide-rail" shaker doors.
Raised panel doors: These have the same vertical and horizontal frame members as Shaker doors, but the panel they surround is not flat but has angled edges.
Slab doors: As the name suggests, this is just a flat, rectangular door with nothing on the front face except door handles. Slab doors are simple, less expensive and create a modern, contemporary look.
Beaded panel doors: This style includes narrow strips of semi-circular trim extending out from the outer edges of the door. Beaded designs are a hallmark of farmhouse kitchen styling.
Article content
Have you ever thought of building your own kitchen cabinets? This job is not small, but you only need moderate woodworking skills, and you can literally save thousands of dollars over ready-made cabinets. Visit baileylineroad.com/how-to-build-cabinets <Link for online layout: https://baileylineroad.com/how-to-build-cabinets/> to see how one homeowner did on his first attempt.
Steve Maxwell spends time in his woodworking shop most days. Visit him online at BaileyLineRoad.com for 30-plus years' worth of articles and videos on home improvements, woodworking and hands-on living.
For more updates check below links and stay updated with News AKMI.
Education News || Politics News || Journal News || Daily Local News || Lifetime Fitness || Sports News || Automotive News

Source