Canada
Housing, livability top among issues raised in municipal election campaign in Somerset Ward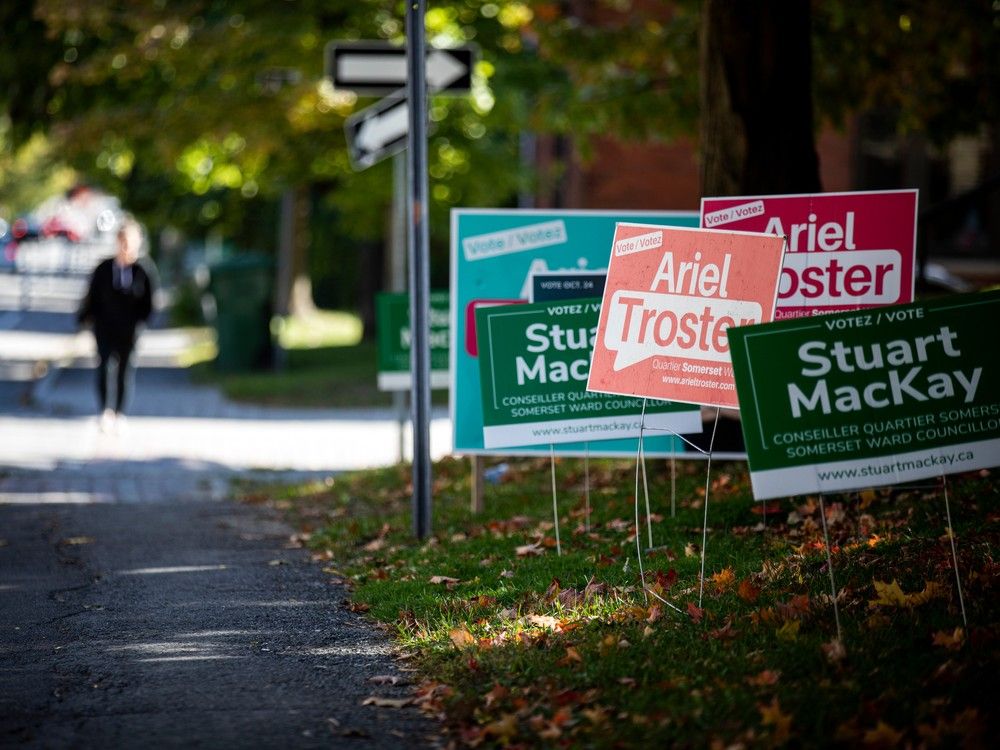 Article content
Dundonald Park, that postage stamp-sized meeting place for all kinds of humanity, might well be the perfect microcosm to encapsulate the Somerset Ward in which it sits.
Article content
Its denizens are diverse in their interests: young families picnicking, men playing chess, a woman practicing tai chi, community gardeners tending flower beds, people looking for a spot in the sun, and others seeking shade or a place to stay the night. It has hosted countless community activities, but it has its difficulties, too, including visible drug use and other behaviours that some neighbours find troublesome. 
Article content
"Dundonald is struggling," says Catherine Boucher, president of the Dalhousie Community Association. "All our public spaces are struggling, because if you're unhoused, where do you hang out? You can be where it's legal to be, and that's sidewalks and parks.
"That's why we have to address the housing need and the need for spaces for people who don't have a lot of money to socialize. But we have to make it work, somehow, for everybody. And I think, on the whole, you have a community that is still willing and wanting to make it work for everybody."
Article content
Affordable housing, according to Boucher, is the ward's chief concern as it heads into the municipal election and chooses a new councillor, following the departure of Coun. Catherine McKenney, who is seeking the mayor's office.
But the housing issue, she adds, is only part of a greater one for the ward in which building permits that have already been approved will see the area's housing density double in the coming years. The main issue, then, is livability, which includes the concept of 15-minute communities, whereby most of the needs of residents — groceries, shopping, laundry facilities, schools, parks, houses of worship, health care and other services — can be found within walking or cycling distance of their homes.
Article content
There are three candidates vying to replace McKenney, each seemingly on the progressive side of the political spectrum from which voters have, for almost three decades now, chosen their area representatives. Since 1994, the ward, which includes downtown Ottawa, LeBreton Flats, Centretown and most of Centretown West, has been represented by Elisabeth Arnold, Diane Holmes and McKenney.
Running this election are: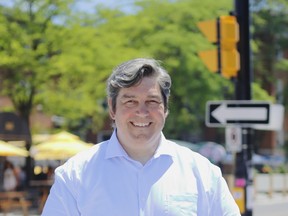 Stuart MacKay
A writer and historian, MacKay has lived in the ward for about a decade. He sat on the board of the Centretown Community Association from 2019 to 2021 and co-founded Ottawa Transit Riders, an organization that advocates for affordable and reliable public transit in Ottawa.
He cites housing and homelessness as the ward's top issues. "We need to start building more," he says. "More affordable rental housing. This is a problem that affects everybody, at every economic level."
Article content
He's concerned that the ward lacks appropriate housing for young families. "A lot of people are leaving Somerset Ward because they can't find that housing."
Supportive housing, he adds, is the key to ending chronic homelessness. "If we want to deal with homelessness, it's about getting people in houses, getting people with a roof over their head and what I call the dignity of a closed door, the ability to have your own space, which you don't get in a shelter."
He would also like to see issues of civic infrastructure addressed, such as deteriorating sidewalks and urban parks such as Dundonald and McNabb.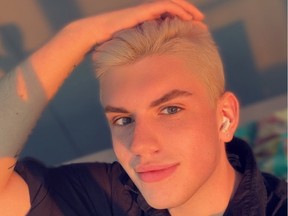 Brandon Russell
On leave from his role as VP of the Ottawa-Vanier Federal Liberal Association, Brandon Russell runs Russell & Team Inc., a political strategy and campaign management firm that he says has managed more than 30 campaigns across Canada and the U.S., and across the political spectrum.
Article content
He cites three policies that he believes are most important in the ward: affordable housing, youth and queer homelessness, and revitalization of parks.
On housing, Russell's platform calls for at least 30 per cent of units, in new buildings of at least 10 units in designated "hot spots," to be part of the affordable housing system, allowing the city to oversee those units.
He also promises to end queer and youth homelessness within 100 days of being elected, by such means as converting vacant buildings, including currently boarded-up retail spaces, into shelters, "and then take steps from there to the affordable housing pipeline.
"The city needs to listen to the needs of the community and the business owners," he says, "Because ignoring the voices of business owners or landlords isn't going to be productive, but ignoring the voices of people that are suffering from homelessness isn't productive, either. Let's bring everyone into the conversation and find an effective solution."
Article content
Regarding parks, and specifically Dundonald, Russell says many residents have told him they don't feel safe walking there. "They're concerned that moving out of the area is their only option, which is just going to bring in more landlords, which is just going to bring in more people who won't necessarily take the same level of care with these 100-plus-year-old Victorian-style homes.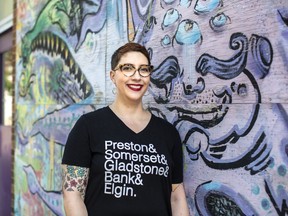 Ariel Troster
A Somerset ward resident for a dozen years, Troster has worked with the Federation of Canadian Municipalities for the past five. As a volunteer and advocate, she has helped support refugees and has been involved in LGBTQ+ activism.
Troster, who is endorsed by Catherine McKenney, says she's running "because I believe we need a city that leaves no one behind."
Article content
She lists the cost of rent and housing as her top priority and the number-one issue as she knocks at people's doors.
"Not only the need to build more affordable housing, but to preserve what we have," she says, citing data from housing consultant and Carleton University senior research fellow Steve Pomeroy that shows that for every new affordable housing unit built in Ottawa from 2011 to 2016, seven others were lost.
Her second priority is the overdose crisis in Somerset, a ward with only one supervised consumption site which is only open until 4 p.m. "So people are finding needles in the neighbourhood," she says, "and people who use drugs are not getting the services they need."
Troster also intends to champion people-friendly streets. "Kent Street is like a four-lane highway through a downtown," she says, "and it's impossible to get from Point A to B on bicycle, certainly in my part of the neighbourhood, without hitting Gladstone, which is terrifying.
Article content
"What we have in the city is a bunch of pleasure paths, and we don't have a functional transportation grid for people who do want to cycle.
"This isn't a war on cars," she adds. "But the more cars you get off the road, the less traffic there is for the cars that are still there. And we're in the middle of a climate crisis; we need to promote and invest more deeply in public transportation and active transportation."
ALSO:
This article is available for free — outside of our paywall — because we believe this is a matter of crucial public interest. If you'd like to support us as we continue to provide journalism that matters for all Ottawans, please subscribe: https://ottawacitizen.com/subscribe/
For more updates check below links and stay updated with News AKMI.
Education News || Politics News || Journal News || Daily Local News || Lifetime Fitness || Sports News || Automotive News

Source