Canada
Howell: 'Bell Let's Talk' day is long past, but the mental health conversation remains urgent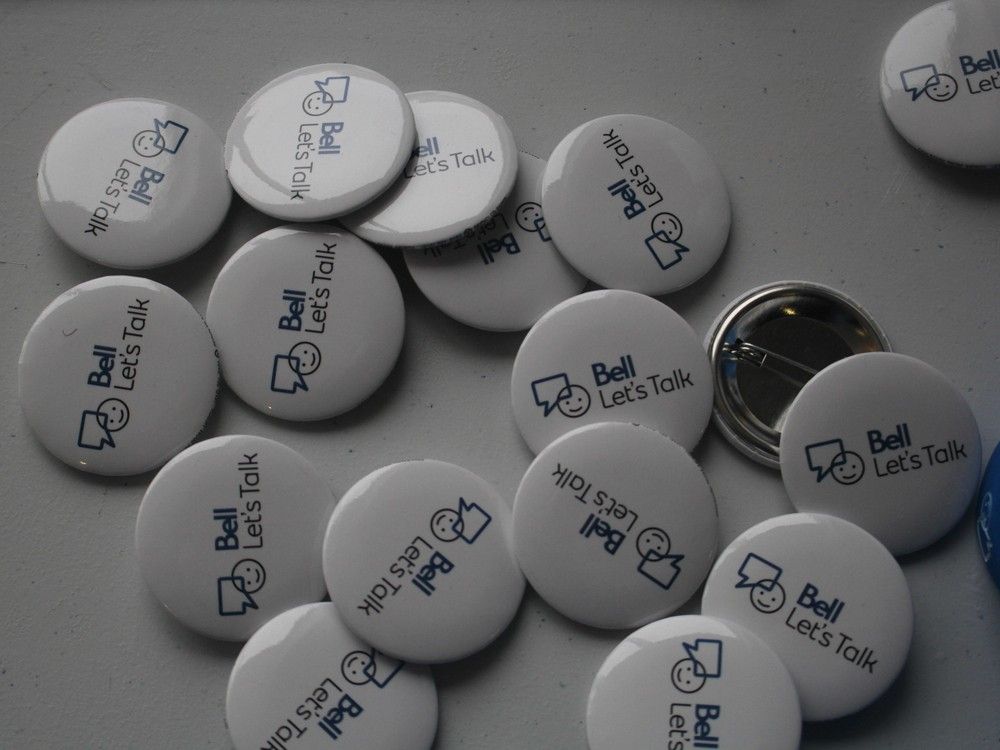 Can we talk about the lack of mental health beds? Can we talk about how treatment is often unaffordable? Discussion must lead to action.
Article content
We're a week past the annual Bell Let's Talk Day, but still, I'd like to thank the organization for everything it has done over the years to reduce the stigma of those living with mental illness. Thanks for doing your part in reducing the shame and guilt many of us feel and for bringing so many of our stories out of the shadows and into the light.
Article content
Many years ago, I was very grateful to the Ottawa Citizen for allowing me to share my own story, and taking a photograph to accompany my letter. I spoke about how I was bullied and excluded during my teenage years. We all respond differently to bullying, and I responded by falling flat on my face. I withdrew from school and internalized everything that the teenagers were telling me. As other youth were finding their identities, mine revolved around feelings of being worthless. I wasn't good at anything, no one liked me, I was a failure.
Article content
Thirty years on, I still struggle with the same feelings on a daily basis. I also live in the shadows of incredibly successful siblings and personally don't have very many friends. From time to time, I deal with thoughts of suicide.
Article content
So, I'd like to talk about what a struggle it's been to get help over the years. When things get really bad, I present myself to the emergency room and occasionally have been admitted. When I have been on the psychiatric floor, I am almost always mistaken for a nurse or a doctor because I am functional. So, I don't belong there. Inevitably, there are a few outpatient sessions and then I'm sent on my way with no talk of changing medications, outside support or any follow-up.
Perhaps, then, we can also talk about a mental-health wing, or separate structure where those of us in crisis can go to receive care and a comprehensive plan for moving forward? Maybe an ER that isn't packed with members of the general public who can hear you speaking through a microphone, admitting to the triage team why you've come? I was embarrassed when I showed up a few months ago with a urinary tract infection. I'd prefer not to have to announce that I feel like killing myself.
Article content
Can we also talk about the fact that there are very few beds available for psychiatric emergencies? In one Ottawa hospital, the psychiatric emergency wing looks more like a prison holding cell. Is this conducive to wellness?
I am a teacher but have not been able to work a whole year for almost my entire career due to my ongoing mental health issues. As I'm an  "on again, off again" teacher, can we talk about the fact that many of us don't have the money for the treatment we need? Can we talk about the fact that psychologists seem to be as expensive as lawyers and even people who have coverage can only afford a few sessions before it runs out?
Can we also talk about how there are great social workers and psychotherapists who offer help for free, but are not deemed qualified to fill out disability forms? I would literally be living in a box on the street right now if my mother weren't helping to pay my rent and other costs of living.
Article content
Can we talk about the fact that, like thousands of others, I don't have a family doctor who could fill out these forms? Can we talk about the fact that the one clinic in Ottawa I was told is accepting new patients states that filling out an online form or leaving a message will get you a response within one to two business days? I've spent three weeks reaching out, with no call back.
Can we talk about how hard navigating the current system is when you're struggling just to make it out of bed in the morning?
Thanks for listening. I'm here if you'd ever like to talk.
Lynne Howell works as an occasional teacher with the Ottawa-Carleton District School Board.
For more updates check below links and stay updated with News AKMI.
Education News || Politics News || Journal News || Daily Local News || Lifetime Fitness || Sports News || Automotive News

Source