Canada
Life with Bryan: The Jim Vallance interview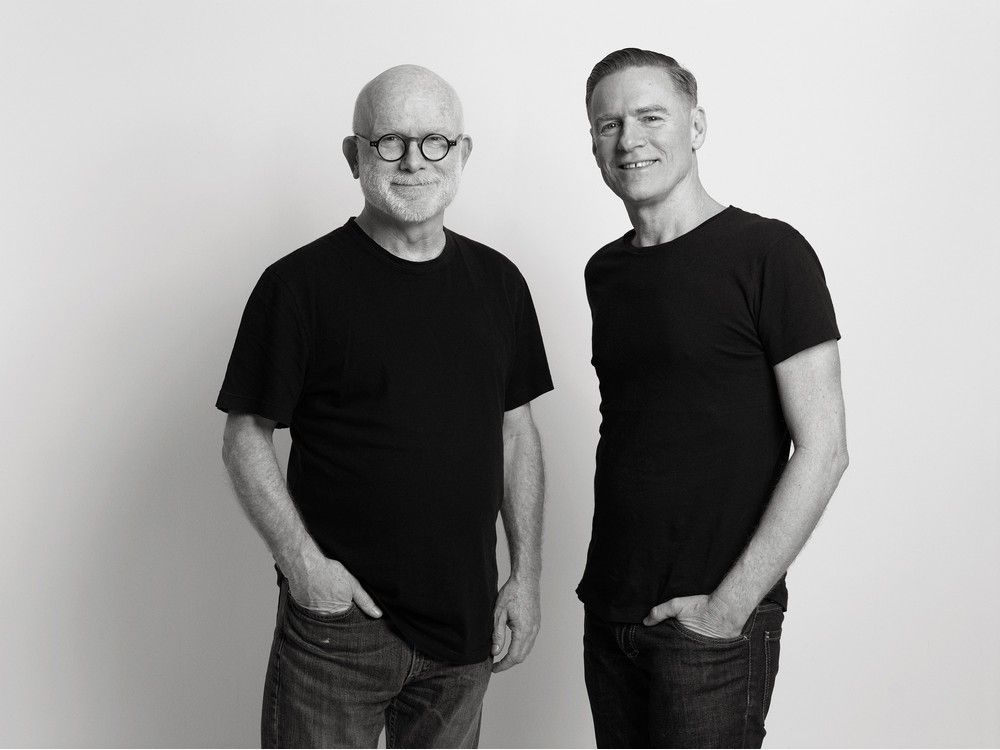 Reviews and recommendations are unbiased and products are independently selected. Postmedia may earn an affiliate commission from purchases made through links on this page.
Article content
Pretty Woman
Article content
Broadway Across Canada
Article content
Nov. 15-20, Southam Hall, National Arts Centre
Tickets & times: ticketmaster.ca
Jim Vallance is best-known as Bryan Adams' longtime songwriting partner, a partnership that's resulted in a myriad of hit songs, and recently earned them a spot in the Canadian Songwriters' Hall of Fame. 
But in a departure from their usual songwriting style, the pair also penned the score for the Broadway musical, Pretty Woman, based on the 1990 Hollywood rom-com. The show makes its Canadian premiere at the NAC next week. 
Vallance, who's 70, discusses the project in this interview (edited for length), touching on the steep learning curve and the endless rewriting but also casting back to his first meeting with the superstar rocker. 
Article content
Q: What was it like writing a musical compared to writing a rock song? 
A: It was a lot of fun, but it was a lot of work. There were many many seven-day weeks and 12-hour days as we went from concept to stage over a two- or three-year period. Bryan and I have always worked really hard at our songs regardless of what they were intended for but the thing with the musical is, it wasn't so much the writing, it was the rewriting. We wrote 40 songs to get 20. Compared to writing a rock song, the same amount of time and effort goes into it but minus the frustration of being told to go and rewrite it and rewrite it and rewrite it. We would be our own judge of when a rock n roll song is finished. 
Q: I bet you and Bryan are not used to that kind of critique. 
Article content
A: Oh, we can be quite self-critical as well. I mean, going back to 1984 when Bryan was recording his Reckless album, I think the most successful song off it was Summer of 69 and we didn't think it was ready. We rewrote the song two or three times and we still didn't think it was right and we almost left it off the album. But all these years later when I hear Summer of 69 on the radio, I don't remember what we didn't like about it. 
Q: How did the Pretty Woman gig come up? 
A: Bryan had been pursuing the idea of doing a Broadway musical for a number of years. He actually looked into Pretty Woman about 10 years ago and was told that there was no plan to do anything with that script in terms of a musical and so he let It go. Time went by and he heard that in fact it was going to be made into a musical so he approached the producers and said he was interested. But we still had to go through an audition process.
Article content
Q: You had to audition?! How'd that go? 
A: We wrote two or three songs on spec and met with the producers in New York, and they liked them. We didn't know they had already been speaking with half a dozen other composers and nothing had really worked for them. We came along at just the right time and had just the right material. In fact, those three songs that we brought back without really much idea what we were doing ended up in the final musical. So we kinda hit it out of the park right from the start. 
Q: Nice. Great way to kick off a new endeavour. 
A: Yes, but full disclosure: We had no idea what we were doing. We were completely learning on the job. By the end of the process, I wished I had known all of that when I first started. It was a steep learning curve and one thing I did was I went and saw every musical in New York, from Wicked to Hamilton to Jagged Little Pill to Music Man. You name it, I saw it.
Article content
Q: Do you think you'll write another one? 
A: No. I'm glad I did it. It was a really great experience. I'm always up for a challenge and always up to learn something new but it was way too much work. I think there are people much more, if not qualified, at least much more attuned to that kind of thing, and I have nothing but respect and admiration for them. 
Q: Any other projects on the go these days? 
A: Bryan's always got something going on so, yeah, we're doing a bit of writing as we speak and then reworking some of the older material as well. He's already released four albums in 2022, if you can believe that. He re-recorded all the Pretty Woman songs and released it as an album, and there was an album of new original material, which I helped on. And he's also re-recorded (two albums of songs from) his old catalog with virtual soundalike versions inspired by Taylor Swift who did the same with her catalog. 
Article content
Q: What's the reasoning for that? 
A: The reason is the original versions are owned in perpetuity by the record company that released the original album, but re-released versions give the artist much more freedom of ownership and control over the use of the music. Bryan calls it the "classic" versions of the original songs, and literally, you're hard pressed to tell the new versions from the old versions. He did exact soundalikes. He even went back into his old warehouse and got the old amps and the old guitars we'd use in 83-84 to get exactly the same sounds. It's quite remarkable. 
Q: Take me back to those early days. Do you remember the first time you met Bryan? 
A: Yes. It was January the 9th, 1978 and I'd gone to Long and McQuade (music shop) in Vancouver on 4th Avenue. It might have been for something as simple as buying guitar strings. Bryan was there and we were introduced and had a quick chat. We had both left our respective bands; I had just quit Prism and Bryan had been in Sweeney Todd, and neither of us had a plan. We exchanged numbers and got together later and didn't stop. 
Article content
Q: What was your impression of him? 
A: From the very first meeting — I think I was 25 and he was 18 — I just had this sense of intense energy. He just seemed unstoppable and I was really drawn to that. And then once we got together a few days later, I discovered he was also a great guitar player, a good songwriter and we both loved the Beatles and Stones and Led Zeppelin. We had a lot of common influences in music. It was a perfect connection in so many ways. 
For more updates check below links and stay updated with News AKMI.
Education News || Politics News || Journal News || Daily Local News || Lifetime Fitness || Sports News || Automotive News

Source