Canada
Mayor Sutcliffe says proposed city 'service review' is about priorities and value for money — not austerity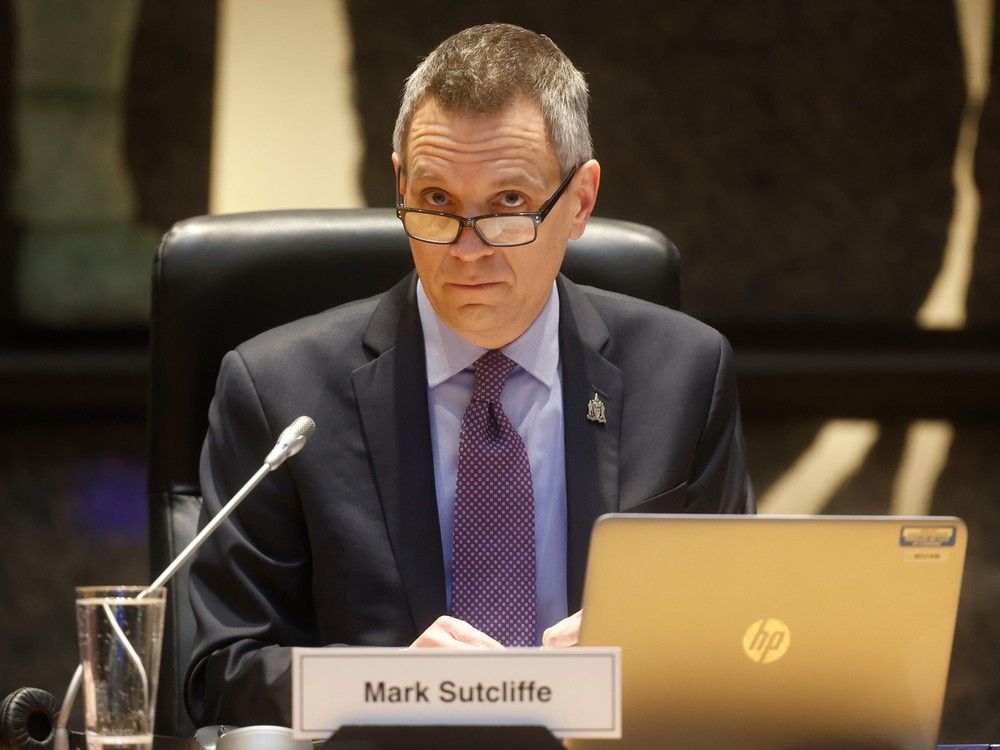 "We're not going to protect programs just because they've always been there. We're going to protect programs because they're delivering value to the people of Ottawa"
Article content
City of Ottawa staff under Mayor Mark Sutcliffe are proposing a slate of annual reviews on how municipal services can be delivered "more efficiently and effectively."
Article content
Documents tabled alongside the city's draft budget Wednesday gave concrete shape to the concept of a "strategic review" on which Sutcliffe campaigned.
Article content
That would include considering whether some of the services currently delivered in-house would be better off being contracted out, or completed by some combination of both methods, in the form of a public-private partnership or managed competition.
City staff, in consultation with the mayor, are proposing an annual process led by a working group of three council members, the mayor included, identifying select city programs and services for review.
Alongside staff, and with the involvement of more councillors along the way, they would consider the best option for delivering each service. Then would come analyzing and implementing "the preferred business solution," and monitoring performance.
Article content
"This is not a cost-cutting exercise. It's not an austerity exercise… it's not an anti-government exercise," Sutcliffe said in an interview Thursday.
What it is about, as the mayor explained it, is reviewing city spending, including programs and services, for efficiency, for impact and for alignment with the concerns of today's city hall. Money carved out through the process could then be invested in priority areas, which council is set to formally identify for this term after the 2023 budget is finalized.
"I have no intention of cutting the programs and services that residents rely on," said Sutcliffe.
However, "there are inevitably going to be, over time, things that we need more of and things that we need less of. And if there are areas where … there isn't as much demand for a service and we can spend a little bit less on it, and there's something else where there's greater demand and we can invest more — I think that's a responsible way to run a city budget.
Article content
"We're not going to protect programs just because they've always been there. We're going to protect programs because they're delivering value to the people of Ottawa."
On the prospect of private delivery of public services — though not a new practice for the city, it can be a contentious and politically charged one — the mayor takes the position that it's something to be evaluated on its merits, on a case-by-case basis
"There are people who assume the public sector doing anything costs more. I don't think that's true. And there are people that assume that the private sector doing anything costs more, or is less reliable. And I don't think that's true either," he said.
"I don't bring an ideological lens to this. I bring a practical one."
Article content
Among the principles set out in a staff document for the review framework are that:
"All City of Ottawa programs and services are subject to assessment for competitiveness against industry best practices and relevant benchmarks."
The program's overall goal "is to build and support a competitive culture within the corporation and its operations, not service-level cuts."
The assessment and decision-making process "will be fair, transparent and open to public examination.'"
Savings, where realized, will be directed to the priorities that council formally sets.
The mayor, the chair of council's audit committee (currently Kanata North Coun. Cathy Curry) and a councillor at large would sit on a working group charged with overseeing the service reviews and involving committee approvals, as well as reporting to council on results through the annual budget process.
Article content
A hopeful for the working group's third seat, Rideau-Jock Coun. David Brown, was enthusiastic Thursday about the plan for fiscal scrutiny.
"I think the best part for taxpayers is that it's going to be an ongoing project because budget savings and efficiencies (aren't) just a one-time thing," said Brown, a first-term councillor and newly named audit committee vice-chair.
"We have an excellent team at the City of Ottawa. They do good work. And in a lot of cases, they do that work in the most efficient and cost-effective manner possible," he said.
"But what I think this program review highlights is if that's not the case, we should be able to look at a different delivery model to make sure that the services are delivered at the highest possible quality for the lowest possible cost."
Article content
In their report tabled Wednesday, city staff note that the proposed review would respect all collective agreement requirements and that management would engage the unions to "canvass them on potential service and savings opportunities" and also advise them of areas selected for review and give notice on the results.
The individual reviews would be coordinated by the city manager's office and carried out by a small team of staff, composition dependent on the "service, program, or branch" under the microscope, using existing resources.
"Wherever feasible each review will incorporate a strong challenge function by volunteer industry experts from external public and private organizations to ensure that the review has been comprehensive and, to draw upon their knowledge and experience in developing new and innovative ways to deliver service," staff wrote. "The external challenge will draw upon professionals who are knowledgeable in the specific areas or services being reviewed and will therefore be unique to each review project."
Article content
Efficiencies have already been a feature of the Sutcliffe mayoralty. Finding them was something he campaigned on, to support his commitment to keep tax increases to 2.5 per cent in each of his first two years. The 2023 draft budget presentation identified $54 million worth, mostly related to transit. 
The new service review plan is slated for consideration by council on March 1.
For more updates check below links and stay updated with News AKMI.
Education News || Politics News || Journal News || Daily Local News || Lifetime Fitness || Sports News || Automotive News

Source