Canada
McKenney fought for progressive budgets as councillor, but wouldn't use new mayoral powers to make them happen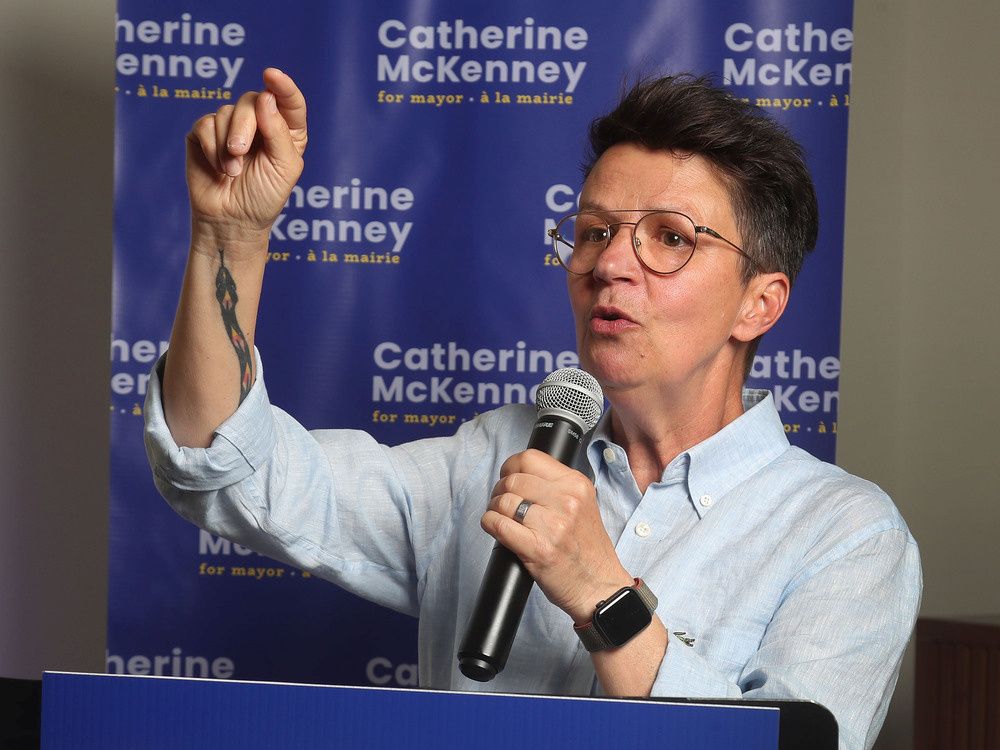 "You're not going to win every vote, and I believe firmly that that's OK, that it's the role of the mayor and the mayor's office to work with all of council and allow for that type of debate, discussion and dissension, if necessary."
Article content
Catherine McKenney has fought for years at Ottawa city council for a more progressive agenda, but, even if they have the power to singlehandedly create the city's most important financial policy, they would still want an endorsement from most of their colleagues.
Article content
The Ontario Progressive Conservative government is proposing to give "strong mayor" powers to the heads of Ottawa and Toronto councils, with the ability for mayors to create and table annual city budgets and veto any changes passed by council.
The legislation would also allow two-thirds of council to override a mayor's veto.
"As soon as I heard about the strong mayor bill, I assumed it would include powers around the budget, so I wasn't surprised to see that detail," McKenney said in an interview on Friday.
"The powers really don't contribute to a very democratic process. I have pushed for progressive priorities. If I'm successful on Oct. 24, what I will bring to my role as mayor and out of my campaign will be a progressive platform, but I still believe strongly that it is the role of the mayor to work with all of council and to form that type of consensus."
Article content
McKenney's main challengers so far are Mark Sutcliffe and Bob Chiarelli. Nominations for all council seats close on Aug. 19.
Sutcliffe has said special mayoral powers aren't what's needed to increase homebuilding, which is the rationale the PCs are using to overhaul municipal governance in the province's two largest cities.
Chiarelli has observed that the strong mayor power aims to enable the mayor to start and complete important projects more quickly at their discretion, while noting that his first priority has always been to find or build consensus on major issues.
McKenney (whose pronouns are they/them) is a mayoral candidate who for years as councillor for Somerset ward has been trying to shift priorities to better align with a progressive approach. They have had an uphill battle to provide more money in areas of affordable housing and social services and have tried to convince colleagues to increase taxes to help fund those critical areas.
Article content
If they win, McKenney could use the new budget powers to write the budget they have always wanted and swat away attempts by colleagues to dismantle it. A supermajority vote is the only thing that would stand in the way.
"You're not going to win every vote, and I believe firmly that that's OK, that it's the role of the mayor and the mayor's office to work with all of council and allow for that type of debate, discussion and dissension, if necessary," McKenney said.
McKenney says they don't believe one person knows what's best for an entire city, which is why there are councillors around the table representing their communities, "hopefully also bringing that city perspective to their decision-making."
The membership of Ottawa council will be very different when the new four-year term begins Nov. 15, about three weeks after the Oct. 24 municipal election. At least nine councillors, including McKenney, aren't seeking re-election in their wards. There will be a new mayor since Jim Watson isn't seeking another mandate.
Article content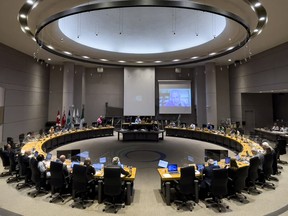 McKenney has been dismissive of the veto power in shaping policy.
"If it doesn't have the support of the majority of council, I am going against the will of representatives across the city, and I do not see how that will benefit the city on a budget issue, on a planning and development issue, on a housing affordability issue. It's just not what we need," McKenney said.
Ottawa needs more "city powers" that are independent of provincial oversight, McKenney said.
The headline item from a city budget is usually the impact to property taxes and often it's the area drawing most of the debate at council. Taxes are the main revenue source for the budget.
McKenney said they will openly talk about what they believe a future tax rate will look like to cover the promises in their campaign platform.
"I will be upfront and transparent about that well ahead of Oct. 24," McKenney said. "It will be the will of a majority of council when we go into any discussion and any debate, including the budget. It will be up to the majority of council to have that final vote."

For more updates check below links and stay updated with News AKMI.
Education News || Politics News || Journal News || Daily Local News || Lifetime Fitness || Sports News || Automotive News

Source