Canada
Online petition targets OCDSB trustee who cut off speech against trans students' use of washrooms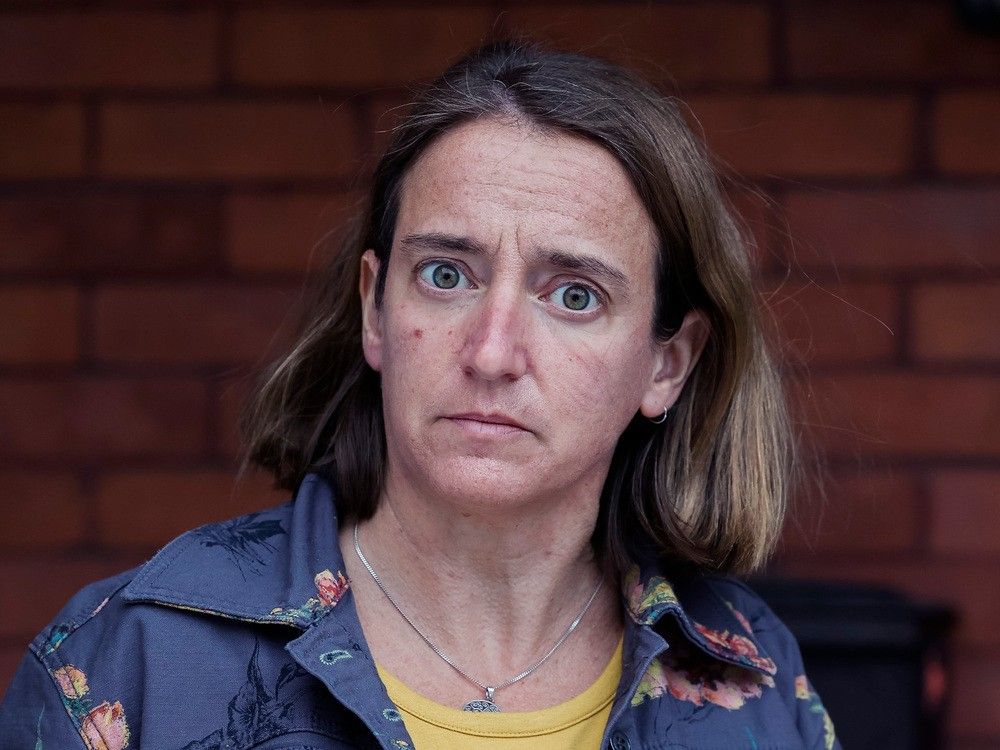 "Let the haters hate. I will not resign."
Article content
An online petition is demanding that Ottawa-Carleton District School Board trustee Dr. Nili Kaplan-Myrth be removed from her elected position after she cut off the microphone of a parent who objected to the use of washrooms by transgender students during a recent meeting.
Article content
Kaplan-Myrth, an outspoken Glebe physician, was elected to the school board last fall. During a March 7 board meeting, she was acting as chair of the board when she muted the microphone of a speaker who questioned the use of washrooms by transgender students and said he had concerns about the safety of his 12-year-old daughter.
The man, who described himself as a father of four, had signed up to speak to the trustees, saying he wanted to address them about helping to "defuse conflict and bullying."
Kaplan-Myrth stopped the man about a minute into his allotted four minutes of speaking time and called for a recess, angering a small group of his supporters. Police were called to the board chambers, but arrived after the group had left.
Article content
Kaplan-Myrth later said she cut off the man because his message was transphobic.
The petition posted on Charge.org called for Kaplan-Myrth's immediate resignation, saying parents and students were having their voices and right to free speech "taken away by this individual."
As of Wednesday, the petition had attracted more than 3,400 signatures, mostly in support of ousting Kaplan-Myrth. "Communists need to be purged from public life in this country," one post said.
About 95 per cent of OCDSB schools now have at least one all-inclusive washroom, and some schools also have all-gender change rooms. The board says students have the right to use the washrooms they feel most comfortable with, including "boys," "girls" and all-inclusive facilities.
Article content
All school districts exist within a broader context of law and public policy that protects and defends human rights, including the Ontario Human rights Code and the Canadian Human Rights Act, the OCDSB says. "People who are discriminated against or harassed because of their gender identity and/or gender expression, including people who are trans or gender-diverse, are legally protected from discrimination under the Code."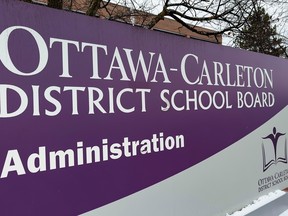 Kaplan-Myrth, who has been the target of antisemitic messages and death threats, said she continued to receive these messages daily, but was not considering bowing to the pressure of this or any other petition.
"Let the haters hate. I will not resign. I will continue to stand up against transphobia, homophobia, racism, antisemitism, misogyny, and ableism — principles of social justice that are absolutely in keeping with my promise to those who voted for me," she said.
Article content
In a statement, the OCDSB said it was aware of the petition. "This scurrilous attack on Trustee Kaplan-Myrth is part of an ongoing and unacceptable vilification of an elected representative."
March 7 marked the second time in less than four months that police were called to an OCDSB board meeting.
On Nov. 22, police dispersed a boisterous crowd of about 150 people during a meeting to discuss a motion by Kaplan-Myrth calling for mandatory masking in schools. That meeting ended without a vote, but resumed two days later online in the interests of safety. The motion was defeated on a 6-6 tie vote.
"Public meetings are an important part of the democratic process," the OCDSB said Wednesday. "We continue to review our practices to ensure trustees, staff and members of the public can engage and discuss issues in a safe and respectful manner."
Article content
The signatories of the petition are likely outsiders, Kaplan-Myrth said.
"The signatories of the petition are probably not OCDSB families — just as many of the people who crowded into our board room in the past about masks were not local parents and the people who harass me with antisemitic death threats are mostly not parents," she said.
Board chair Lyra Evans questioned giving any consequence to an online petition. There's nothing in an online petition that requires a location or would prevent people from signing more than once, she said.
Kaplan-Myrth acted with the full authority of a chair of the meeting and with the support of the board's senior team and other trustees, said Lyra, who uses her first name.
"The Education Act is clear. A trustee cannot be forcefully removed from office. Trustee Kaplan-Myrth was duly elected and has made no indication she intends to resign."
For more updates check below links and stay updated with News AKMI.
Education News || Politics News || Journal News || Daily Local News || Lifetime Fitness || Sports News || Automotive News

Source