Canada
Slain Eganville mom Lisa Sharpe spent years seeking help for troubled son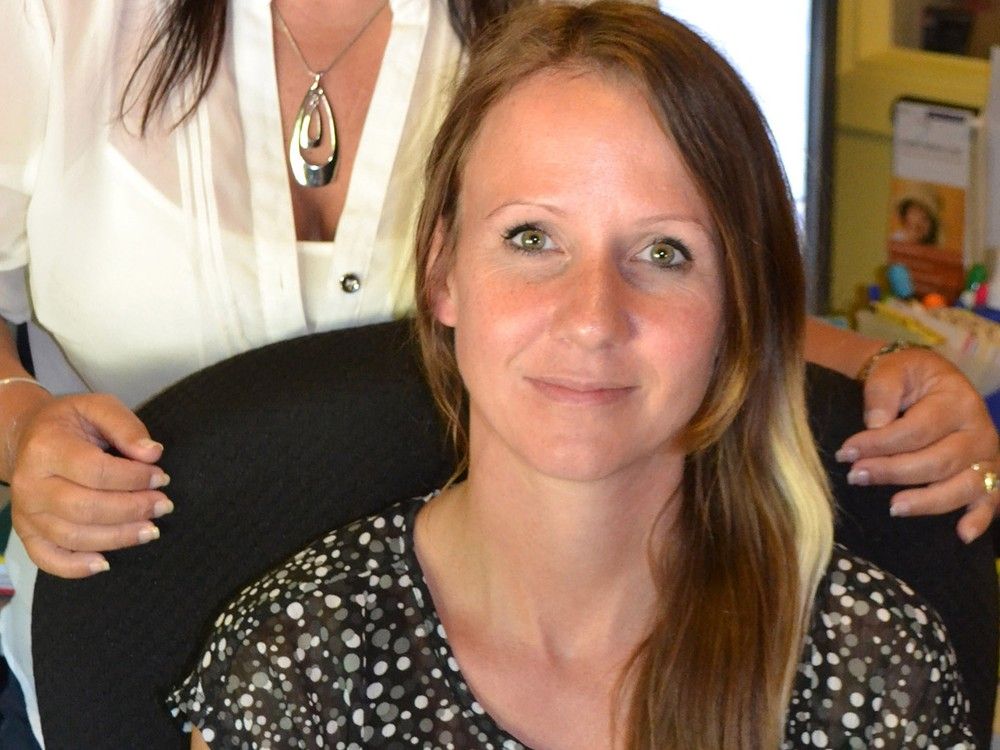 Article content
After 35 years in policing, Terry Sharpe knew the sound of the doorbell brought bad news.
Article content
"When the officers come to your house at 2 o'clock in the morning and one of the officers has tears in his eyes…," he said. "I told them: 'I know I didn't win the lotto.'"
Article content
The news was that his daughter, Lisa, was dead. Her son, 18-year-old Trey, Terry's grandson, was wanted for murder.
"I've done a lot of those notifications in my career," said Sharpe, a retired detective sergeant with the OPP. "I knew as soon as they were there what it was about. But I didn't think it was going to be as bad as it was."
Trey Gagnon, the eldest of Lisa Sharpe's two teenaged boys, was arrested later that day and is now charged with second-degree murder in connection with her death.
It was a tragic end that many, even Lisa herself, feared would come. Trey had been troubled since nearly the day he was born, Sharpe said. Diagnosed with Asperger syndrome, a neurodevelopmental condition now considered part of autism spectrum disorder, Trey had trouble in school and a history of interactions with the police.
Article content
"I don't know how many psychiatrists and how many therapists he's been to. He's extremely intelligent — he's smarter than me — but every psychiatrist he went to, they'd diagnose him with something different," Sharpe said.
"They tried to get help for the kid for years and years and years. He was on medication, but he never received what I consider good help. We know what the system's like — they're overwhelmed — but the last couple of years, he's gotten worse."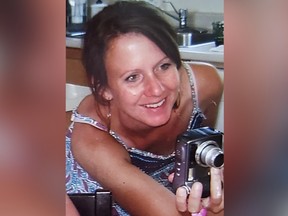 In recent months, Trey had become increasingly volatile, to the point where Lisa was afraid of him, Sharpe said.
"She didn't like to speak about it. She didn't reach out for a whole lot of help, but I'd say in the last year she's expressed fear."
Around Christmas, Trey was arrested and taken to hospital where the doctor signed a Form 1, assessing that Trey posed a risk to himself or others and authorizing him to be committed to hospital for up to 72 hours. Trey was taken to the Ottawa Hospital's General Campus.
Article content
"She said, 'Dad, we're finally getting help. Hopefully they'll get him on the right medication. They'll get him into some kind of a program," Sharpe said. "It was the next day or two days later they put him in a taxi cab, and sent him back to Pembroke."
Trey was referred to The Grind Pembroke, a social service agency offering support to youth, the homeless and people with mental health or addiction issues.
"Lisa didn't want him back," Sharpe said. "The Grind got him a motel here in Pembroke and he stayed here for two or three days and, lo and behold, she took him back. And now this has happened."
Lisa Sharpe, 48, was born Sept. 16, 1974 in Toronto where Terry Sharpe served with Toronto police. He soon transferred to the OPP, taking rural postings in Lindsay, Blind River and Pembroke.
Article content
Lisa studied early childhood education at Algonquin College. She and her husband, Dan, had two sons. The couple separated about six years ago but remain on good terms, Sharpe said. Lisa had worked for 25 years at Ketcha Star Daycare in Eganville. After the separation she moved into a house on the same street and just a few hundred metres from Ketcha Star.
"We're getting messages from kids who are now in their 20s about how she was part of their life and how she guided them," Sharpe said. "The messages in the community have been overwhelming. Everybody knew her."
Ketcha Star has been closed since Lisa's death and isn't scheduled to re-open until Feb. 3. In a tribute on its Facebook page, the daycare called Lisa "a beautiful soul" with "a heart of gold (who) would light up the room with her contagious smile."
Article content
"Lisa certainly carried the weight of the world on her shoulders and despite these struggles she was able to be strong in front of the people and young children who were with her daily," the message said. "Lisa was such an advocate for mental health and wellbeing. She worked tirelessly and exhausted every avenue to get her family the help they needed."
"It's been said that every system failed this family," said JoAnne Brooks, co-ordinator of End Violence Against Women Renfrew County.
"The lack of funding for social support programs. The lack of places to send folks when they need to be monitored… the wait list to see a mental health worker.
"The system is failing the vulnerable folks who experience mental wellness issues as well as the families desperate to find help. And in this case, femicide was the result," Brooks said.
Article content
Long before his own family's tragedy, Terry Sharpe realized how weak mental health supports could be in Ontario.
"When I was in Blind River we were in the middle of nowhere and if we had patients we arrested on a Form 1 we'd have to take them to an institute somewhere — usually in North Bay. The joke was that we'd go and have our lunch in North Bay and by the time we got back to Blind River the person we'd arrested would already be back," he said.
"I have no faith in the system. Never have. Never will."
A visitation for Lisa Sharpe is to be held Feb. 4 from 2-6 p.m. at Murphy Funeral Home at 296 Isabella St. in Pembroke, with a private burial later this spring. An education trust fund for Lisa's younger son, Leo, 15, is being set up. Details on that will be available soon through BMO Pembroke or the funeral home.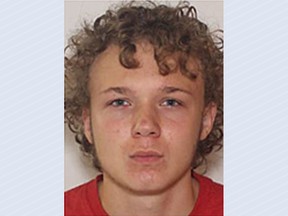 For more updates check below links and stay updated with News AKMI.
Education News || Politics News || Journal News || Daily Local News || Lifetime Fitness || Sports News || Automotive News

Source