Canada
Strike votes to be held in February for 120,000 public servants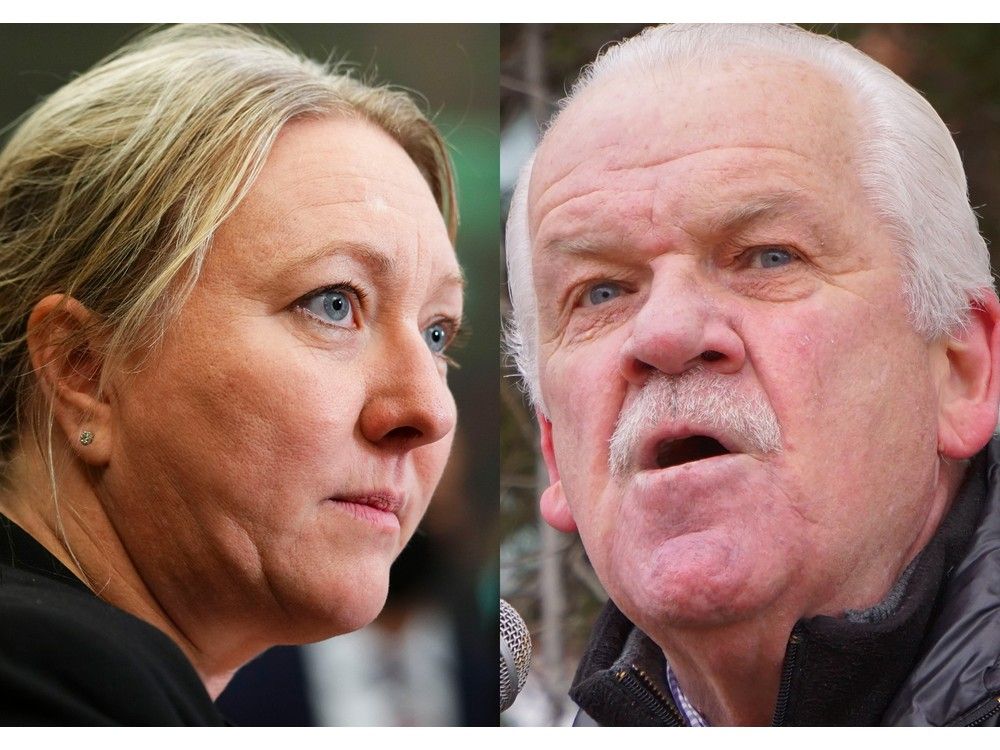 Article content
The Public Service Alliance of Canada has announced strike votes will begin in February for the 120,000 public servants in its four main bargaining units.
Article content
"We need to hold the line on fair wages that will prevent you from falling further behind as the cost of living increases," PSAC National President Chris Aylward said in announcing the strike votes, which are scheduled to begin Feb. 22 and continue for almost two months.
Article content
It's the latest move in what has been an acrimonious few months as PSAC and the Treasury Board square off over wage demands and a return-to-office mandate that requires civil servants to return to their traditional workplaces two or three days a week.
PSAC's four main bargaining units represent workers in Program and Administrative Services, Operational Services, Technical Services and Education and Library Science.
The union is seeking a 13.5 per cent raise over three years for the four bargaining units — at 4.5 per cent a year — while the government has offered 8.5 per cent over four years. PSAC is also calling for solutions to harassment, discrimination and systemic racism in the workplace, along with an end to contracting out and privatization.
Article content
In his message to PSAC members, Aylward labelled the government's wage offer insulting and said it's asking public servants "to take a big pay cut" after they stepped up during the pandemic to help Canadians.
"Instead of showing their appreciation for workers at the bargaining table, all we've seen from Treasury Board is total disrespect and disregard for the issues that matter most to PSAC members," Aylward charged.
To add insult to injury, Aylward said, the government imposed a flawed return-to-office plan even as the issue was being negotiated in contract talks.
Treasury Board President Mona Fortier has said the government has the sole right to decide where public servants work.
Earlier this month, Treasury Board filed a complaint with the federal labour relations board, alleging PSAC has negotiated in bad faith on behalf of its four bargaining units. A Treasury Board spokesman said PSAC's current wage and non-wage proposals would add 14 per cent annually to the cost of operating Canada's civil service.
Article content
Aylward "strongly urged" PSAC members to give the union a strike mandate.
"Going on strike is never our first choice and it doesn't mean we'll automatically call one," Aylward said. "But securing a strong strike mandate from our membership shows we're willing to fight and will give us the leverage we need to reach a fair and decent contract. And if we need to take job action to get the collective agreement you deserve, then that's exactly what we'll do."
The strike votes are to be completed by April 18.
If the union receives a majority strike mandate, it will likely be in a strike position one week later.
According to federal regulations, a public service union can only go on strike seven days after the release of a Public Interest Commission report on unresolved bargaining issues.
Article content
The commission, established under the Federal Public Service Labour Relations Act, becomes involved after an impasse is declared at the bargaining table. A three-person panel listens to briefs from both sides and issues a report with non-binding recommendations about how to move negotiations forward.
To date, the commission has issued a report with respect to only one of the four bargaining units — the Technical Services group — but the other three are expected to be published within the next month.
The commission's report on the Technical Services group said the two sides remain far apart with more than 100 bargaining proposals yet to be agreed upon, including wages.
Meanwhile, 35,000 Canada Revenue Agency employees are already set to begin a strike vote Jan. 31 to back their wage of demands, which total almost 30 per cent over three years. The Union of Taxation Employees is scheduled to complete its strike vote in early April, which means the union could be in a strike position as the country heads towards its April 30 tax filing deadline.
Article content
PSAC has held major strikes in the past, including national walkouts in 2004 and 1991. The 1991 general strike, the largest national strike by a single union in Canada, ended when the Conservative government of Prime Minister Brian Mulroney legislated public servants back to work after three weeks.
PSAC must give the government 72 hours of notice before any strike, which must also be launched within 60 days of a majority strike vote.
In a written statement late Tuesday, the Treasury Board said it was disappointed PSAC has chosen to call for strike votes instead of focusing on negotiations.
"We believe there is lots of room to reach a fair and reasonable agreement for public servants. We call on PSAC to return to the table," the Treasury Board said.
The government has already signed a contract with one bargaining agent that provides for wage increases of more than 10 per cent over four years, the Treasury Board said, adding such increases align with other public service collective agreements in Canada.
For more updates check below links and stay updated with News AKMI.
Education News || Politics News || Journal News || Daily Local News || Lifetime Fitness || Sports News || Automotive News

Source