Canada
'This has shaken me': Perth emergency room closure rattles community, brings call for provincial response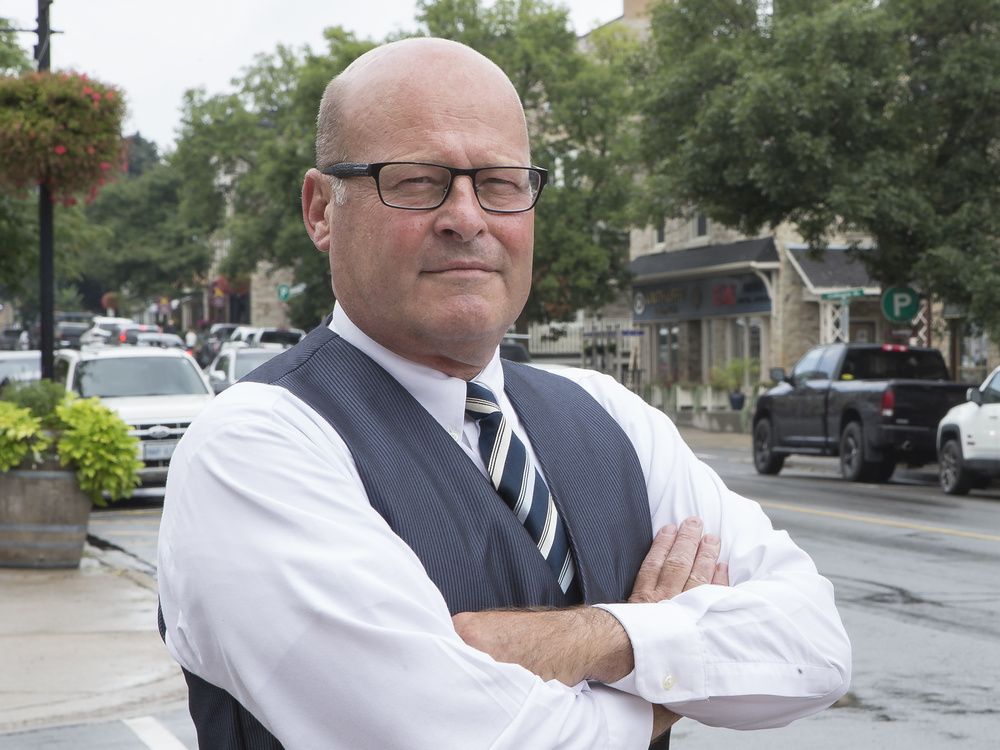 Perth's hospital emergency department closed Thursday after a COVID-19 outbreak among an already short staff of nurses.
Article content
Five days after a COVID outbreak closed its emergency department, frustration was growing in Perth on Monday over the Ontario government's lack of response to the broadening hospital crisis.
Article content
Perth Mayor John Fenik said he was disappointed there had been little public acknowledgement from provincial officials about the gravity of the situation at hospitals in Perth and elsewhere.
The emergency department closing, during what is normally its busiest season, has "rattled" residents of the town whose population swells in the summer, Fenik said.
"This has shaken me as the mayor of a small community."
Perth's hospital emergency department closed Thursday after a COVID-19 outbreak among an already short staff of nurses. People were redirected to Smiths Falls, about 25 kilometres away, where the emergency department remains open 24 hours a day.
Michael Cohen, president and CEO of Perth and Smiths Falls District Hospital, which has campuses in both communities, said the working plan is to reopen the emergency department between 7:30 a.m. and 7:30 p.m. beginning Thursday. But he acknowledged the growing number of COVID cases among staff in recent days could force the hospital to rethink the timing.
Article content
Even before the COVID-19 outbreak, hospital officials had warned they were struggling with critical staffing issues that could make it difficult to keep the emergency department running 24/7 this summer.
On Monday, Cohen said other hospitals across the province are in similar situations.
"I have had quite a few colleagues reach out and say we are not alone."
Newly appointed Ontario Health Minister Sylvia Jones has not made any public statements about the worsening staffing crisis that has closed some hospital emergency departments and urgent care clinics in Ontario in recent days. Nor have there been any plans announced to mitigate the situation.
Fenik said he contacted Municipal Affairs Minister Steven Clark, who represents nearby Leeds-Grenville-Thousand Islands and Rideau Lakes, but hasn't heard back.
Article content
"We hear nothing, crickets, from the minister of health," said Perth emergency physician Dr. Alan Drummond, who has worked at the hospital for 40 years and has long warned that the overcrowded system was not sustainable without more support.
Drummond, who co-chairs the public affairs committee at the Canadian Association of Emergency Physicians, said the province seems to have left the issue to hospitals to deal with.
"There is no provincial direction."
Drummond said closing the emergency department, which gets 28,000 visits a year, has devastated the community.
"They can't believe this is happening and they are wondering who to blame. And there is lots of blame to go around."
In response to a question Monday, the ministry of health issued a statement saying hospitals must have a plan to mitigate risk if they are forced to close their emergency departments.
Article content
"Even though several systems are in place to prevent closures, sometimes hospitals must make the difficult decision to close their emergency departments temporarily so that operations can continue throughout the rest of the hospital," said ministry spokesman Bill Campbell.
The ministry advised hospitals to communicate about the service reduction, a number to call for telehealth advice, available options for care, including virtual options, and where ambulances will take people who call 911.
It also said hospitals must: have staff to greet patients who arrive unaware of the closure who can provide first aid and call 911, if necessary; a process to cover in-patients who need health care and a staff ambulance on standby.
Article content
The province has two programs to help emergency departments avoid staffing-related closure, but only when the issue is a shortage of doctors. There are no similar programs for nursing shortages, which is the key issue facing hospitals now.
The province also noted it has invested money in training more nurses and encouraging nurses to stay.
Fenik, though, said the provincial government has to become innovative to urgently increase diminishing health-care workforces. Without that, he believes, small and medium hospitals across the province are at risk.
"I think, in general, small and medium hospitals are running very thin. I think we are all at risk unless we find a creative way to bring people back into the health-care system," said Fenik.
Article content
Fenik said he fears the province will increasingly centralize hospital services in response to the staffing crisis, which would be disastrous for small communities.
"If we lose this hospital, we lose the heart and soul of this community."
He said the provincial government should be "preaching on top of a hill" that it will find a way to prevent that from happening.
Cohen, though, said he did not fear for the future of smaller hospitals, because larger hospitals "can't be the backstop. It doesn't work that way."
Cohen said the hospital has received "great support" from the government throughout the pandemic in the form of additional beds, staffing and personal protective equipment, among other things, to help ease the pressure.
"What we have is an industry-wide health human resources crisis. This isn't just a local problem."
Drummond, meanwhile, said he is just hoping the hospital makes it through without serious consequences.
"I am just holding my breath and crossing my fingers and hoping we sneak through this without a disaster."
For more updates check below links and stay updated with News AKMI.
Education News || Politics News || Journal News || Daily Local News || Lifetime Fitness || Sports News || Automotive News

Source