Canada
Today's letters: Supporting people with disabilities; paying health workers; and notes on Pierre Poilievre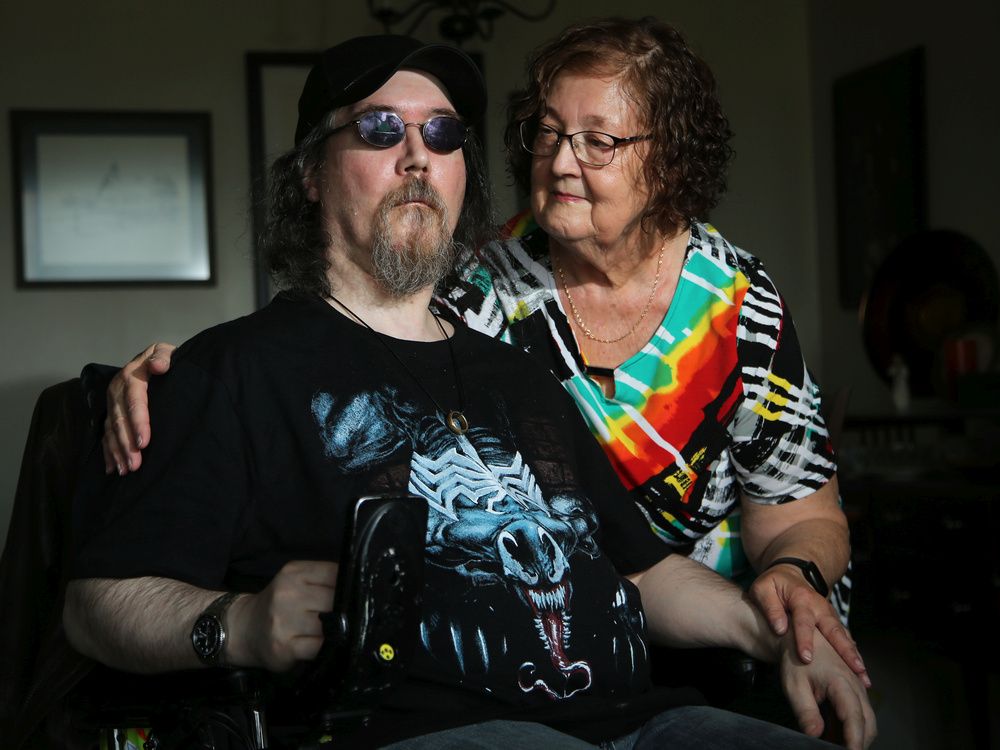 Saturday, Aug. 6: You can write to us too, at [email protected]
Article content
No one can live on this amount
Article content
Re: 'I'd like, at least, to be at the poverty line,' July 29.
Bravo to reporter Joanne Laucius for her article. She writes about the Ontario Disability Support Program's woefully inadequate support for people such as Scott Ferguson, who receives ODSP of only $1,197 per month, of which $497 is supposed to pay his rent. His mother strives to cover his recurring shortage of funds.
We all know that a single adult cannot survive long on $1,197 monthly in Ottawa. Our elected politicians know better, yet do not address the problem. People with disabilities are not able to organize and draw public attention to their own needs. Accordingly, our ODSP recipients will continue to fall farther and farther below the poverty line.
Article content
It's a message that should be aimed loudly and clearly at each and every one of our provincial politicians.
Bob Garrow, Ottawa
ODSP has not been increased for ages
Finally someone has publicized the disgrace of ODSP. Thank you, Joanne Laucius.
I hope that people more powerful than I will be able to get this Ford government to recognize that ODSP has not been raised for decades; to say it is being raised five per cent is a joke. How many can live on $1,197 a month? Nobody.
The only way people on ODSP can live a decent life is to rely on family who in some cases barely get by themselves. The desperation of these people often leads to homelessness.
How many of you have felt disdain when seeing someone homeless? You should be the ones demanding the provincial government provide a minimum wage for everyone. And more importantly, we will have people with disabilities through no fault of their own, living a decent life.
Article content
Katharine R. Elliott, Ottawa
We can easily afford proper support for disabled
Hurrah for Joanne Laucius's article on the miserliness of our disability pension system. As a lawyer for 35 years working next to several of Ottawa's low-income communities, I saw many people left destitute through no fault of their own — in one of the richest countries in the world. It should be considered a national embarrassment.
We could easily afford to provide Scott Ferguson and other disabled people pensions of $5,000 a month, without making a drop of difference in our ocean of government spending. These are not abusers of a system; they are people who deserve the care and love promised by the slightly paraphrased maxim, "a nation is not to be judged by how it treats its best citizens, but by how it treats its poorest."
Article content
Tom Curran, Prince Edward County
'Ontario Works' is an even worse disgrace
Ontario Disability Support Program (ODSP) benefits for a single person are $1,197 a month; Ontario Works (OW) pays $733. It took three years for Scott Ferguson to get on ODSP. Presumably, he was on OW during that time. In fact, many disabled people are stuck on OW and never get ODSP.
Yes,$1,197 is shamefully inadequate, but what  can we say about $733?  Year after year, the gap between the two rates only increases.
The Registered Nurses' Association of Ontario has joined those demanding an increase in ODSP rates, but nary a word about OW. Is that the best professional advice they can give?
Reuel Amdur, Gatineau
Let's compare teachers and nurses
Article content
I acknowledge that all provincial employees deserve to be paid fairly, but I could only shake my head at the news that Ontario graduated more teachers this year than in previous years, while nursing programs are begging for applicants. Let's see why.
Full-time teachers in Ontario work 194 days a year, they have three paid professional development days, along with 100 per cent pass-through medical and dental care, and get an average of 10 weeks leave which cannot be cancelled. If a teacher has to stay home because their child is ill, they have the option of having a supply teacher.
The mandated working day for teachers is 300 minutes or five hours, Monday to Friday, totalling 25 hours a week. The average annual salary of a new elementary teacher is $51,263. After 15 years, the average salary is $94,612. After 25 years, the average elementary teacher makes the Ontario Sunshine List of over $100,000 a year. There is no legal requirement for teachers to upgrade their skills. Teachers can legally strike. Full-time teachers have a generous pension plan.
Article content
Full-time nurses in Ontario normally work shifts, usually consisting of four 12-hours shifts, which legally can be extended to 16 hours, then they have four days off, and they work weekends and stat holidays.  Nurses get an average of five weeks' paid leave a year, which can be cancelled at any time, they have no paid professional development days, and their medical and dental plans are not 100 per cent pass-through.
If their child is sick, they have to cover the costs of a caregiver or stay home. The salary of a new full-time RN in acute care is $34.24/hr, or $58,831.50. After 25 years, an acute care RN with lots of overtime might make the Ontario Sunshine list. Nurses legally need to upgrade their skills. Nurses cannot legally strike. Full-time nurses have a decent pension.
Article content
So which career would you choose?
Judy Warren, Ottawa
Teaches, nurses don't just want money
I wish our political leaders and unions really understood what our health care workers and teachers really want and need (this also goes for other professions as well). All we hear is money, money, money. But what people really hope for is:
1. A clear understanding of their roles, responsibilities and objectives;
2. Recognition and praise;
3. Communication, growth and support;
4. Trust, responsibility, respect and pride in the work;
5. Learning and achievement;
6. Better internal teamwork and communication.
Brenda Houle, Ottawa
Why we should keep profit out of long-term care
Re: For profit firms have a place in long-term care, July 26.
Article content
Four chief medical doctors from for-profit LTC chains recently stated that there is no way "to siphon" profit from long-term care. Yet a study published in May by Canadians for Tax Fairness found that for-profit LTC homes have taken almost $4 billion in profits in public money away from "improving care in LTC" in the decade before COVID. The same group estimates 2019 profits at $440 million.
A 2020 report by the B.C. Seniors Advocate found that although non-profit and for-profit LTC homes receive the same funding "not-for-profit care homes spend $10,000 or 24 per cent more per year on care for each resident (and) for-profit care homes failed to deliver 207,000 funded direct care hours."
Numerous studies have shown that for-profit homes have higher death rates and rates of hospitalization than their non-profit counterparts; they have lower staffing levels, lower wages and benefits and higher staff turnover; and their residents have more pressure-ulcers and are more likely to be inappropriately prescribed anti-psychotics. COVID mortality rates were significantly lower in municipal and non-profit homes.
Article content
Contrary to what appears in the article, the COVID-19 Commission recommended that resident care be separated from the construction of long-term care buildings, as it is for hospitals.
This is why, as Dr. Samir Sinha stated "profit has no business mixing with the provision of long-term care." We agree.
Grace Welch, Chair, Champlain Region Family Council Network, Ottawa
War Memorial doesn't belong to veterans
Re: Sacred site or rallying point? The politicization of Canada's National War Memorial, July 31.
It is important to recognize that war memorials are not monuments to veterans. They are monuments to Canadian war dead. To cast them as monuments to Canadian veterans is to embolden some disaffected veterans to claim them as their own. These monuments are sites of reflection and conscience for the entire people of Canada.
Article content
I am a Canadian veteran and I do not feel I have any greater claim to any Canadian war memorial than any other citizen. If anything, these monuments are more for the contemplation of the civilian public than for any other demographic.
John Moses (former Communicator Research Operator 291), Ottawa
Many problems plague the public service
Re: Federal government must better deliver core services, July 18.
I was a federal civil servant for 30 years. Former clerk of the Privy Council Kevin Lynch's article about improving delivery of federal services has overlooked some important issues:
1. As a result of greying demographics and retirements, rapid
promotions have created "competency gaps."
2. The actual structure of the federal public service has remained
unchanged since the 1960 Glassco Commission recommended modernizing the organization.
Article content
In today's digital world, departmental walls need to come down so public
servants from different departments can team up for more effective
service delivery.
3. Policy capabilities are rewarded more readily than program delivery
skills. This was also true when Lynch was clerk.
4. Lynch was clerk for three years under Stephen Harper, whose PMO was so highly centralized that ministers regularly received their "media
scripts" from the PMO.
This did not affect the issuance of passports, but neither was there a
prolonged pandemic to disrupt services.
Julianna Ovens, Ottawa
Eco-anxiety: Trying to do my part
Re: Eco-anxiety is rising as extreme weather becomes commonplace, July 25.
I have been trying to do my part in protecting our region's native flora. After purchasing a property that backs onto wilds, then a creek, I decided I wanted to set up my property as a template for how to promote native flora and reduce invasive and toxic plants in our area.
Article content
I have reached out to five organizations in Ottawa whose mandate is promoting eco-friendly habits or protecting our environment, looking for guidance. Two replied "can't help," two did not reply and the fifth told me over a month ago they would come by and help me identify native versus invasive plants on my property, but have not shown up to-date.
I then contacted two local landscape maintenance companies, laid out my plans and asked if they could help me meet my goals if I hired them. Two weeks later, still no reply.
Given all the concerns about climate change, it should not be so difficult for residents to do their part. I don't have the time to research this, which is why I was reaching out to local organizations with similar goals and eventually paid services.
Article content
One final request: corporations (private or public), if you own land that is vacant, please remove all Wild Parsnip. I see fields and boundaries of Wild Parsnip everywhere there is vacant land. City of Ottawa, please enact a bylaw to this effect. This should help reduce the effort/cost we all put in to removing this dangerous plant.
Diana Thibodeau, Ottawa
So much for helping tourists in Ottawa
We recently returned from the Maritimes and were extremely impressed with the main tourist information centres in Halifax, Charlottetown and St. John. There was a wide selection of brochures, from sites to hotels, museums and so on.
This last weekend, we went to the main Ottawa centre on Wellington Street. What an embarrassment for the capital of Canada: hardly any material, and even brochures in French, although outnumbering the English, were very limited. When I asked for certain brochures, I was told they didn't have them yet. It's now August.
Article content
Peter Sharman,   Westboro
Take a proper look at the NDP
Re: Want to stop Pierre Poilievre? Then fix the Canadian economy, July 28.
Andrew MacDougall considers the options for the next federal election and identifies only the Liberals, Conservatives and "the left." He completely ignores any mention of NDP economic policy. If he cared to look he would see a plan to build half a million affordable housing units; more support for working class efforts to improve wages; a wide range of other measures to address the cost of living; and a plan to reform the tax code so as to be less complicated and less favourable to the rich.
Can anyone identify any populist regime (including the recent one to the south), where these measures have been taken seriously? Do you really think Pierre Poilievre will do any better? I agree with MacDougall that the root of the problem lies in failure to address concrete matters of policy. Perhaps it would help to consider the policies of a party which has them clearly displayed online, for anyone who cares to look, instead of focusing on a limited range of alternatives which only give us opportunities for more complaining.
Article content
Joe Parchelo, Ottawa
Let's not follow Harper's advice
Andrew MacDougall is his usual funny self, suggesting frustrated Conservatives ask what Stephen Harper would do. The voters have already declared what they think of Harper and his advice: they elected someone else.
Pierre Poilievre is a throwback who sides with illegal convoy actions, wants to stamp out carbon pricing (and rebates) and generally says anything to please his base, with little consideration of consequences. So, listening to what Harper would do and choosing Poilievre is a surefire way to keep the base intact with no growth in conservative support — and to get someone else elected.
Michael Wiggin, Ottawa
For more updates check below links and stay updated with News AKMI.
Education News || Politics News || Journal News || Daily Local News || Lifetime Fitness || Sports News || Automotive News

Source