Canada
Von Hlatky: It's complicated — report on military misconduct tackles the labyrinthine nature of Canada's Armed Forces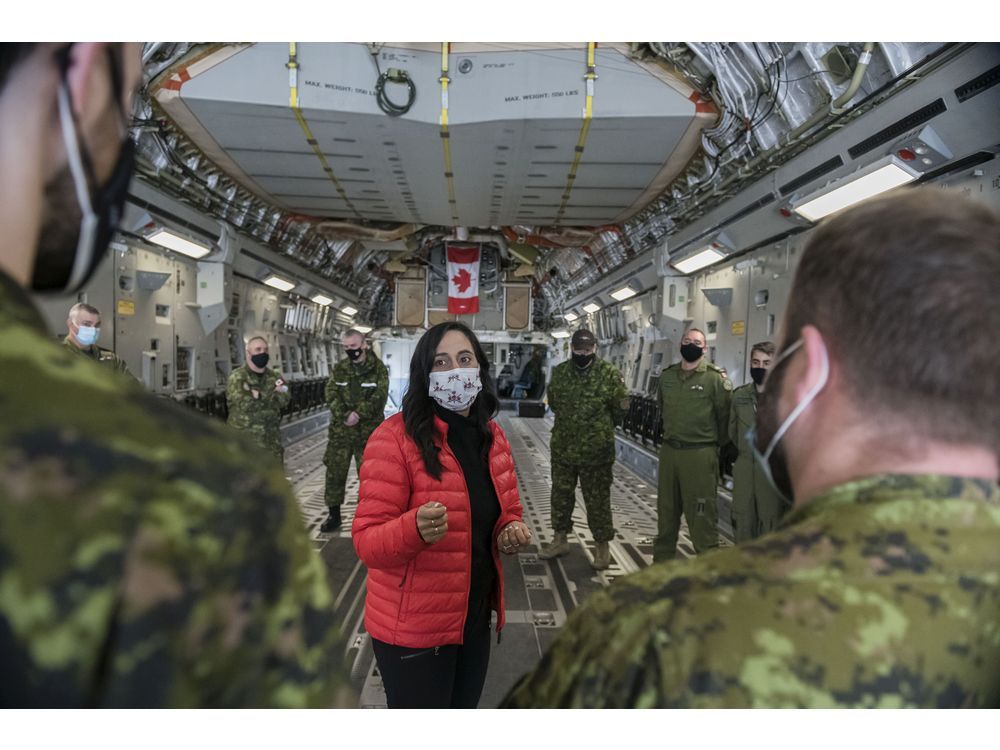 Following the release of Louise Arbour's recommendations, members of the CAF are bracing for more uncertainty, at least in the short term.
Article content
Former Supreme Court Justice Louise Arbour has completed her review on sexual misconduct in the Canadian Armed Forces (CAF). The result is one very lengthy report. Following the release of her recommendations, members of the CAF are bracing for more uncertainty, at least in the short term. While the timeline is unpredictable, Arbour strikes the right tone in calling for comprehensive change, but what happens next?
Article content
While Defence Minister Anita Anand indicated that she agrees with all 48 recommendations, only 17 of those recommendations will be the focus of immediate implementation. Granted, some are straightforward to implement, such as clarifying the definitions around sexual misconduct, harassment and assault, but others will need further review, and for good reason.
For example, Arbour is calling for a "detailed review of the benefits, disadvantages and costs, both for the CAF and more broadly, of continuing to educate ROTP (Regular Officer Training Plan) cadets at the military colleges," a recommendation that is bound to be controversial within military circles. We can expect the government to punt this can down the road.
Article content
Back to Arbour's long and detailed report. The report is lengthy and complex precisely because the CAF's own organizational structure is labyrinthine and has produced many overlapping initiatives to address sexual misconduct in the military. The Arbour Report grapples with this complexity and describes it in painstaking detail. The result, her diagnosis shows, has been confusion and inertia. Furthermore, an organization such as the CAF, homogenous and self-regulating, is prone to resist change when there is a vested interest in maintaining the status quo. The leadership churn of the past 18 months, with Anand and a more diverse cadre of generals and flag officers, should help with unsettling that status quo.
Article content
Adding to this complexity, Arbour was studying a moving target. Since the review's launch, the Chief of Professional Conduct and Culture (CPCC) was created. CPCC pressed on with culture change knowing Arbour's review might reverse its early work or render it irrelevant. A case in point is its plan for a consolidated reporting system for victims and survivors of sexual misconduct. On this front, CPCC hired the consulting firm McKinsey & Company to design a unified complaints mechanism, but Arbour says "the system proposed by McKinsey is of little use with respect to sexual harassment and misconduct." CPCC, then, unwittingly wasted time and money with this initiative.
Another way in which the Arbour report departs from expectations relates to the creation of an oversight body. Noting that "there have been many calls for the establishment of additional external oversight over the CAF," Arbour instead suggests the immediate appointment of an external monitor who would report directly to the minister of National Defence, to closely track the implementation of her recommendations. Many experts called for the creation of an Inspector General position to provide independent oversight on a permanent basis; Arbour was not swayed, insisting that such a position would not be needed if her recommendations were fully implemented. This professes a lot of faith in the recommendations being implemented in a timely fashion, yet the clear takeaway from the Arbour report is that this has never been done. On this front, the report is not without its vulnerabilities.
Article content
Overall, the Arbour report is very useful in reinforcing and consolidating previous findings and recommendations about the CAF's structural deficiencies and resistance to deep cultural change. Arbour's solution to culture change is appropriately systemic in focus and reinforces two important principles: greater transparency and stronger civilian control over the armed forces through a marked increase in external civilian input into military affairs. By adhering to these principles continuously, and with proper safeguards in place, the CAF can improve its culture, and its leadership can earn back the trust of its members and Canadian society.
Stéfanie von Hlatky is the Canada Research Chair on Gender, Security and the Armed Forces and Director of the Centre for International and Defence Policy at Queen's University.
For more updates check below links and stay updated with News AKMI.
Education News || Politics News || Journal News || Daily Local News || Lifetime Fitness || Sports News || Automotive News

Source